Opinion: Why the EA needs to rethink its charges hike
AD operators will have little time to adapt to the shock increase in charges proposed by the EA, writes Anaerobic Digestion & Bioresources Association Chief Executive Charlotte Morton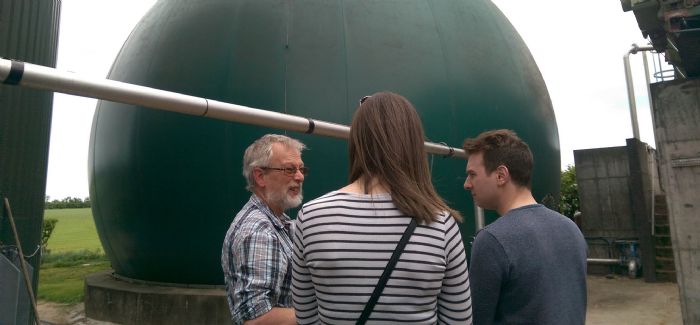 Like many others in the environmental sector, those of us working in anaerobic digestion (AD) were shocked when we first read the consultation by the Environment Agency (EA) on its Strategic Review of Charges in November.
The changes proposed in the consultation include significant increases to the majority of charges associated with environmental permitting, including application fees and ongoing annual subsistence fees. These changes will have financial implications for, among others, all new and existing operators of AD plants who operate under environmental permits in England, with the increases likely to at least double the existing charge in some cases.
With the proposed changes due to be implemented from April and the consultation period having only just closed, AD operators will have a few months at best to adjust to this startling new reality. As the trade body representing over 400 members in the UK's AD industry, we at the Anaerobic Digestion & Bioresources Association (ADBA) do of course support the need for a well-resourced, effective regulator, but we don't believe the speed and scale of the EA's proposed increase in charges is justified or fair.
We've made it clear in our consultation response that there's a real threat that these sudden changes will further threaten the viability of the UK AD industry, which has a vital role to play in meeting a range of policy goals. AD plants turn organic wastes such as wastewater and purpose-grown crops into important resources such as renewable energy, low-carbon transport fuel and nutrient-rich biofertiliser. The UK's AD industry currently powers over a million homes and has already reduced the UK's greenhouse gas emissions by 1%, and with the right support it could meet 30% of current household electricity demand, quadruple its contribution to reducing UK GHG emissions, and provide 30,000 more mostly rural jobs.
AD operators, however, are already under increased financial pressure from a combination of falling Feed-in Tariff rates, delays to support from the Renewable Heat Incentive, and forthcoming hikes in business rates. Should the EA's proposed changes lead to reduced enthusiasm in investing in the AD industry or limit operators' ability to invest in their operations, this could be detrimental not only to the environment but to AD's ability to help meet a range of government targets for recycling, GHG emissions, soil health, and air quality.
The EA's consultation was published just a week before ADBA launched the new AD Certification Scheme, an industry-led initiative designed to support the AD industry to improve its operational, environmental, and health and safety performance. The scheme gives AD operators the opportunity to demonstrate good practice in the running of their plants and has been welcomed by the EA, which has called it "a positive intervention by the industry to improve performance in the anaerobic digestion sector".
Indeed, ADBA is working closely with the EA on the scheme, which we believe will improve the AD industry's performance and ultimately justify reductions in annual subsistence fees for certified operators. Many of the scheme criteria are similar to those included in EA site audits, which presents an opportunity for the EA to reduce its regulatory effort and will hopefully secure regulatory benefits for certified operators through 'earned recognition'.
The AD Certification Scheme provides concrete evidence that the AD industry is working hard to make life easier for regulators, and we're hopeful that this will be recognised by the EA and others moving forward. In the meantime, however, we are urging the EA to consider extending the implementation date for its proposed new charges as a matter of priority. As a minimum it should adopt a phased approach, allowing both itself and the AD industry the time to fully prepare for any changes.
To see such an important and exciting industry scuppered by rushed and ill-thought-through changes such as these would be disastrous, and ADBA will do all it can to ensure that AD is able to continue to play its part in meeting the UK's climate, waste, energy and farming goals.