Opinion: The added benefits of natural flood defences
The theme of this year's World Water Day is exploring how we can use nature to overcome the water challenges of the 21st century. Emma Wren, principal hydrologist at Mott MacDonald, writes that working with natural processes will not only reduce flood risk but also bring wider environmental and societal benefits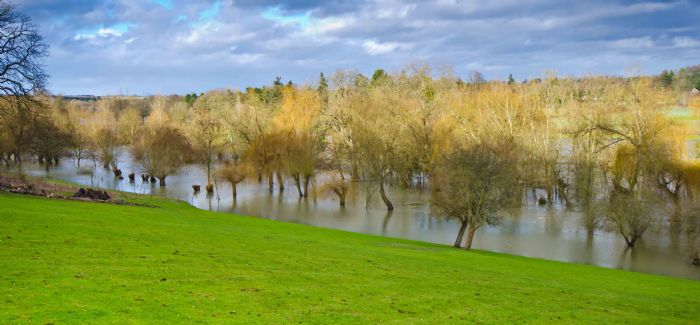 We have always modified our rivers to grow food, generate energy and harness water supplies.
In most cases changes to river catchments have been carried out to meet the specific needs of the local population or nearby urban centres.
There has rarely been holistic catchment planning that supports a joined-up strategy across a river basin to tackle multiple yet interlinked issues such as water quality, biodiversity and risk of flood and drought.
The increasing impacts of climate change and development pressures for new housing mean it is more important than ever to properly integrate our approach. More holistic management of catchments will help us protect and improve our natural environment and ensure we can support economic growth.
Positive impacts
Working with natural processes, also known as nature-based solutions (NBS), will be key to integrated catchment management. In practice this means working to enhance natural hydrological processes in a small-scale way that also has other positive impacts.
In the UK the main economic driver behind this is currently flood alleviation. The Environment Agency recently published new guidance on natural flood management to reduce flood and coastal erosion risk by "implementing measures that help to protect, restore and emulate the natural functions of catchments, floodplains, rivers and the coast".
But working with natural processes will bring wider environmental and societal benefits which may even outweigh the benefit in flood risk reduction. It can take many different forms and applied in both urban and rural areas.
Examples include planting trees on hillsides which will 'roughen' the landscape, making it harder for water to flow straight downhill. As a result, more water will filter down into aquifers. The leaves on trees also intercept rain as it falls, meaning more water evaporates before reaching the ground.
The wider benefits here are improved water quality – cross-slope woodlands can filter out sediment and nutrients in run-off, carbon sequestration and the creation of new woodland habitats.
Similarly, creating buffer strips alongside watercourses will roughen the river corridor, making water in streams flow more slowly. It will be then less likely to converge on towns downstream and peak flood levels could be reduced.
Added value
The added value of this approach is that the strips will help filter out nutrients in run-off and if fenced can stop livestock damaging the channel banks which leads to sediment and water quality issues downstream. It will also provide a corridor where nature can thrive, linking together a landscape that is often fragmented for flora and fauna.
Moorlands in upland areas of the north of England have been drained by digging artificial channels to dry them out, often to boost the grouse population on shooting estates. This has resulted in water flowing a lot faster off the moors, severely degrading and eroding the peat.
The water is also heavily discoloured. With many water supply reservoirs located downstream of peat moorlands, water companies have to spend a lot of money on removing this discolouration. Blocking moorland drains will therefore reduce sediment run-off, protecting what is a very important store of carbon, and may even help to lower customer bills.
Two methods that will improve biodiversity as well as reducing and delaying flooding downstream are so-called 'leaky' dams, small-scale engineered features on streams that hold back water during periods of heavy rainfall, and modifications to the channel or floodplain to allow more flood water to be stored on the floodplain. In the case of the latter, this could include a structure in the channel to deflect river flow onto the floodplain and/or structures across the floodplain to trap deeper floodwater.
Multiple benefits
All these ideas have been proposed before. But what is new is a growing realisation that linked benefits can be attached to each one, giving multiple benefits across the hydrological cycle and throughout a river basin.
It shows what we can achieved if all stakeholders work together – the co-operation of farmers and landowners will be especially important.
Working with nature will help us to manage extreme drought and flood risk, as well as improving the water quality and geomorphology of our watercourses to allow rivers and their catchments to support a more diverse and abundant array of wildlife and plantlife.
Communities involved in nature-based solutions will be more resilient to climate change and better places to live. This will support the government's vision that we become "the first generation to leave our environment better than we found it since the Industrial Revolution".