Opinion: Phosphorus just one of the problem pollutants
Phosphorus may be front of mind for wastewater treatment in the UK at the moment, but this emphasis should not mean that other pollutants can be neglected, Hydro International principal process engineer Paul Barter writes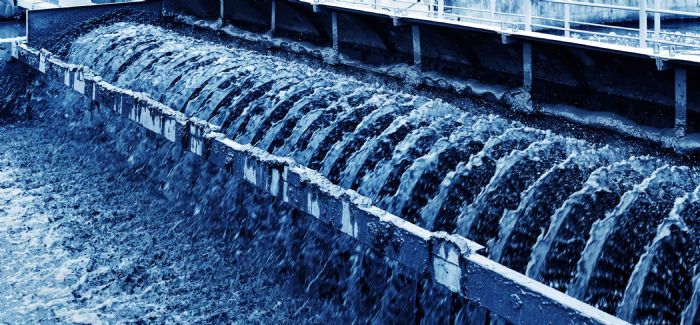 The whole water industry knows that phosphorus removal is going to be a key area over the coming AMP periods in the UK, and there is plenty of evidence that lowering this one constituent in discharges from our sewage treatment plants will dramatically improve the quality of our watercourses and aid the environment.
Lots of time and effort has been expended by all parties to find ways to reduce phosphates in discharges, including phosphate recovery from sludge liquor streams, biological removal in BNR plant, and chemical precipitation using alum or ferric. This has shown that very low discharge levels can be achieved, with many old and new technologies achieving consistent removal down to less than 0.2 mg/l on an annual average basis, and some achieving down to 0.1 mg/l.
Whilst the emphasis may be seen as something new, a plant in Växjö, Sweden has been successfully meeting a 0.1 mg/l annual average removal target for phosphorus for the last 15 years.
This is all great news for the receiving watercourses and the environment, as well meeting our environmental obligations, but we should not lose sight of the other pollutants. BOD remains the key removal objective, and without adequate removal tighter standards for other pollutants become irrelevant.
Ammonia is also a priority pollutant and has been the focus of previous AMP periods, but this does not mean the job is complete or that ammonia can be overlooked. There is still plenty to be done in taking this oxygen demand away from our rivers and improving the eco-system.
Modifying an existing plant to accommodate treatment improvements can interfere and affect the operation, making it difficult to comply with existing discharge consents. Bolting on multiple tertiary stages to remove ammonia and phosphate adds unnecessary complication, therefore it makes sense to integrate multiple removal mechanisms into a single process.
Using an aerated sand filter allows removal of both ammonia (through biological treatment) and phosphorus (through chemical addition and filtration) to be removed in a single stage. Studies have shown that the removal of phosphorous in this manner does not inhibit the biological nitrification process (such as the CIP2 trial with DynaSand® Oxy's conducted by Anglian Water).
It is also possible to combine both phosphorus removal and denitrification in a single process by using filtration with chemical addition (ferric or alum for phosphorus precipitation) and an easily digestible carbon source (such as methanol) which then encourages biomass growth on the media. In the absence of dissolved oxygen, the bacteria utilise the oxygen associated with the nitrates, releasing nitrogen gas back to the atmosphere. This approach is being applied at Ratzeburg in Germany using the DynaSand Deni filtration process and is a best-practice example of how existing plants can be adapted to meet complex consent requirements using a single tertiary treatment process.
So next time you are thinking about a new tighter phosphorus consent, don't lose sight of other factors: all pollutants matter.