Opinion: Momentum growing on water bottle Refill campaign
The national campaign to offer people the chance to refill - and reuse - their water bottles is attracting interest from more and more big businesses, writes Water UK Chief Executive Michael Roberts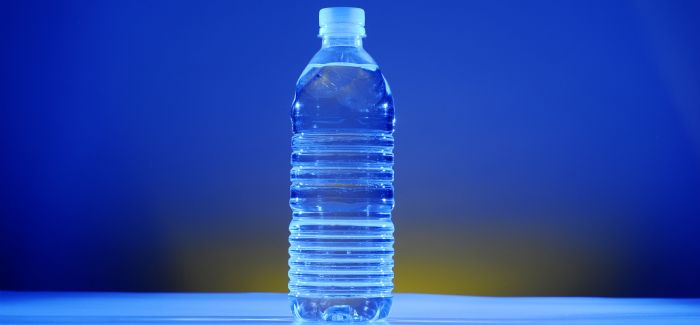 As a nation, we use over 35 million plastic bottles every day. But almost half of those aren't recycled, which means we've got a problem because the rest go to landfill or end up polluting our rivers, seas and the wider environment. Plastic waste is a global problem, and we all need to do what we can to fight it.
Water companies are helping by supporting the national expansion of the Refill campaign, which aims to cut demand for new bottles by increasing the availability of free drinking water for the public. The campaign will allow people to refill their water bottles with high-quality tap water in tens of thousands of places in England, with the potential to cut plastic bottle use by tens of millions each year.
The scheme will include refill points at cafes and restaurants, as well as other shops and organisations. We were delighted to announce a partnership at launch with Whitbread PLC, which has pledged to offer free drinking water for both customers and passers-by in each of its 3,000 Costa Coffee and Premier Inn locations from March 2018.
Since we announced the national scheme, many other national businesses have been in touch wanting to sign up and do their part to protect the environment by supplying free Refill access points. It's great to see such enthusiasm and positivity about the scheme, which should make a real difference to our environment.
As an industry with a strong focus on the environment, we are passionate about tackling the problems caused by plastic bottles. By refilling water bottles, we can all help turn this harmful tide of plastic waste. This country has some of the best drinking water in the world so it makes sense for people to use it rather than buy water in plastic bottles from shops. This scheme will do that by making it easier for people to refill their bottles wherever they work, rest, shop or play.
We are delighted to be working with Natalie Fee and the Refill team on this important issue. The current Refill scheme, already running in 13 towns and cities in England, encourages participating cafes, bars, restaurants and other businesses to sign up to a free app and put a sticker in their window alerting passers-by to the fact they're welcome to come in and fill up their bottle for free.
The next stage in delivering the nationwide scheme is for water companies to work with Refill to develop local action plans by September 2018, setting out steps they will take to drive up access to drinking water locally. This will include the number of refill stations to be made available, and may also include projects like new outdoor water fountains and re-usable bottles.
We've all seen the damage that plastic waste can cause. This simple but powerful idea will make it that bit easier for everyone to join the battle against plastic pollution.