Opinion: Improving Resilience in AMP7
Getting the right data to measure asset health and support resilience will be crucial for water companies in meeting their AMP7 aspirations, writes Phill Tuxford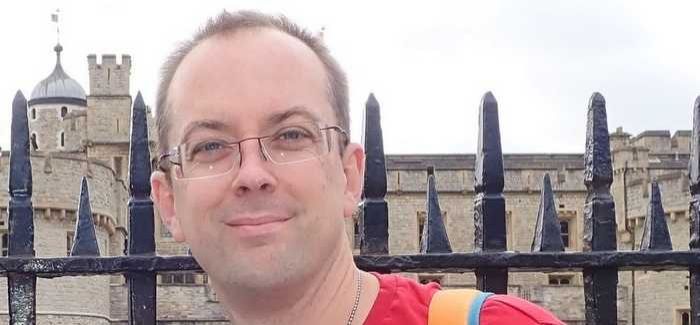 by Phill Tuxford, Technical Support Manager, Detectronic
'Resilience' and the delivery of 'resilient' water and wastewater services is one of the key words when it comes to preparing for AMP7 and resilience is a word that we've used for many years here at Detectronic.
Data to support resilience and measure asset health has become increasingly important. As we head towards AMP7, there is a clear focus on asset performance indicators and Measures of Success (MoS), both of which can have a significant impact on the financial and operational performance of a water company.
Asset health and resilience go hand in hand. Water companies are certainly taking their obligations on asset health and, by consequence the resilience of those assets, very seriously and realise that each asset requires continued scrutiny. There are external challenges to take into account, such as climate change and asset degradation as well as the ever-present pressure of achieving regulatory compliance; it's a moveable feast that requires constant adaptation and analysis.
Understanding what is meant by asset health is key to achieving resilience. It should be viewed as a number of different elements including a measure of the condition of the asset and its performance as well as the measure of it being fit for purpose. And all elements add up to a picture of how resilient each individual asset is.
Resilience is nothing new. The Water Act 2014 included a duty for Ofwat to "further the resilience objective and asset health" by making it a strategic aspect of the sector's ability to provide reliable and resilient water and wastewater services to current and potential customers. And asset health was highlighted in Ofwat's consultation on the outcomes framework for PR19 that offered draft expectations on how water companies should address asset health and improve reporting requirements.
As part of our role as monitoring specialists, we are committed to delivering new products and our R&D team is working on creating several new tools to facilitate resilience and further improve asset health. The latest product in this arsenal is specifically designed to inform asset performance: the ORAKEL Asset Performance Indicator Tool.
One of our corporate objectives is to help Water and Sewerage Companies (WASC) to prepare for PR19 and the challenging metrics in AMP7 and the ORAKEL API Tool is a result of this collaboration and the intricate mining our many data archives.
It monitors the constituent of waste water being received at the water treatment works, and features a multi-analyser which has an integral flow channel allowing the system to calculate daily loads as well as instantaneous loading at the works. Correlating this flow and load data with other data from a series of smart sensors located within the network, it is now possible to develop a series of metrics that can be used to identify performance upstream in the catchment.
All data is channelled through the Detectronic Data Centre where skilled analysts work through the different data sets to correlate and develop the models needed to generate the correct metrics for the MoS.
We are also using automated predictive analytics to reduce pollutions and prevent flooding and, as such, have developed another key monitoring and resilience tool: the Detectronic Alarm Manager. Providing real-time detection and alarm notification, the purpose of the Detectronic Alarm Manager is to enable even more efficient management of wastewater networks and avert environmental damages, costly clean ups, fines, regulatory penalties and negative publicity.
Many water companies have been active in trialling and testing new technology aimed at measuring and managing asset health but Ofwat's 'Targeted Review of Asset Health and Resilience in the Water Industry' September 2017 concluded that adoption of these technologies is still limited.
We support Ofwat in their belief that more can be done in this area and we would encourage every water and sewerage company to contact us to find out how our tools and expertise can benefit their business.