Opinion: A smarter way to read the water network
Smart metering technology could be the key to closing water companies' knowledge gaps about usage in their network - including hard-to-meter properties and properties with multiple occupancy, writes Luke Matcham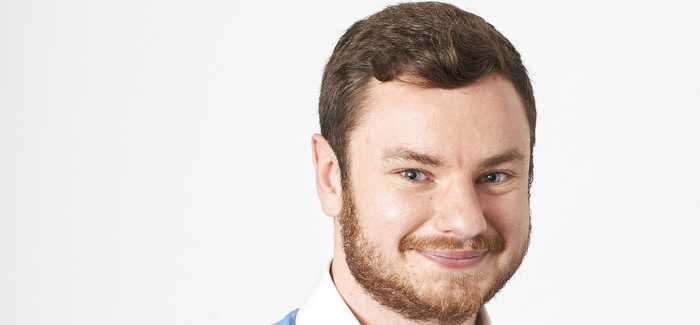 By Luke Matcham, Utilities Consultant, Capgemini
I'm sure many people have experienced that shock of receiving a water bill that claims they have used water equivalent to a home far larger than the one they own. I myself have only recently debated a bill that claimed I had used the same amount as a four-bedroom house, despite the fact that I live a one-bedroom flat.
This is a common issue, which typically ends up being because the meter hadn't been read accurately or, in my case, had not been read for more than 18 months due to a lack of access to the property.
While my bill was eventually reissued accurately, the incident made me question how much water companies really know about where the water in their networks is being used, even in metered homes.
Identifying blind spots
A core issue water companies face is that flats and houses of multiple occupancy are particularly difficult to meter. Roughly half of houses in the UK are metered, which results in a 'black hole' of knowledge around network usage. Also, if your supply is fitted with a standard 'dumb' meter, which most are, then you're reliant on getting this read regularly to ensure that your usage statistics and bill remain accurate.
Smart meters, including AMR (Automatic Meter Reading) and AMI (Advanced Metering Infrastructure) technologies, offer potential solutions. While AMR meters allow automated meter reads, often utilising a 'drive-by' approach in which the meter reader never has to physically enter the property, more exciting opportunities can be delivered by AMI technology, which offers a step change in the ways water companies collect and view usage data within their networks.
AMI technology enables near real-time collection of meter data by utilising two-way communication between meters and service providers. This technology would help to avoid the kind of situation where meters remain unread for potentially years on end resulting in inaccurate billing.
Utilising smart meters effectively
Metered properties tend to use up to 25% less water than unmetered ones, helping companies to achieve regulated water efficiency targets and overcome environmental challenges. However, the shift from potentially unreliable or irregular meter reads to a near real-time view of the network presents a host of other opportunities such as enabling leak detection and smart network management.
A real-life example where this kind of rollout has been successful is in South Korea, where some districts have been adopting smart water meters en-masse. Areas such as Gochang and Pyeongchang have seen upwards of 80% smart meter coverage which is enabling visualisation of the network to detect leaks and help customers monitor their usage. This has resulted in an 18% reduction in leakage costs by utilising the network's ability to detect usage spikes almost instantly, compared to previous lead times of upwards of two months.
Closing the data gap
Although smart meters help companies monitor usage in their networks, there admittedly remains the challenge that many UK locations are hard to meter in the first place. This is where new network technologies such as those offered by Alt HAN look set to disrupt the market. By using alternate networks for smart meters, with wider communication ranges, Alt HAN estimate that approximately 3 million of the UK's population who were previously un-meterable will be able to take advantage of smart meter technology.
Even if the data gap cannot be closed entirely, if a water company is able to achieve a 'critical mass' of meters within its network, then AI thinking could be applied to fill in any gaps. By combining this kind of widespread intelligent meter coverage with pressure sensors, and applying predictive analytics to fill in the information gaps, both the occurrence and location of leaks have been shown to be identified with up to 80% accuracy up to 21 days before they would have typically been reported – potentially saving millions of litres of water each year.
Innovation unlocks opportunities
All these opportunities in turn offer a chance to run the networks themselves in a smarter way, by reducing customer demand through metering, reducing wasted water through leakage prevention and gaining a more in-depth view of demand peaks and troughs. In this scenario the need to reactively spin up financially intensive technologies such as desalination plants could become a thing of the past, providing more resilience to a network which is set to face significant challenges should the population continue to grow as anticipated.
OFWAT have made it clear in their response to initial PR19 submissions that they are looking for significant, disruptive change within the sector and the adoption of at least some of the technologies outlined above provides ample opportunity to achieve this.