Ofwat's assessments keep water companies in check
The regulator's initial assessment of water companies' business plans reveals that a tight financial settlement is on the cards, with companies challenged to be more ambitious in several key areas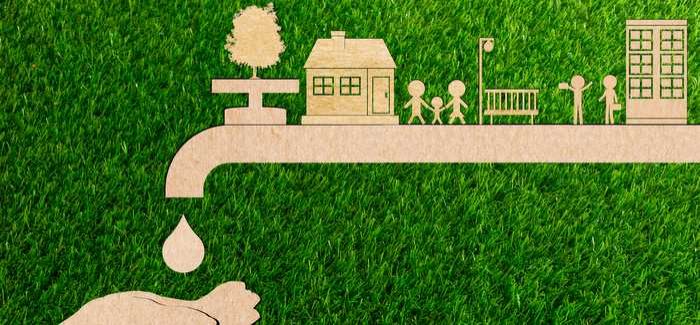 PR19 assessments - reaction
Chris Loughlin, chief executive of Pennon Group Plc, parent company of South West Water: "We're encouraged that the regulator has a high regard for our business plan, particularly as it was shaped by our biggest ever consultation with customers. We are very grateful for the feedback we received. Our New Deal empowers customers to be part of our business and have more control. It redefines the relationship between a water company and its customers, and recognises our societal responsibilities."
Severn Trent chief executive Liv Garfield: "I'm pleased that Ofwat has recognised the progress made across the sector, and I'm personally delighted we've been given fast-track status for the first time, showing Ofwat shares our belief that customers will get the best possible outcome from our plans for the next AMP. It's a great testament to everyone who was involved in pulling the plan together."
Thames Water CEO Steve Robertson: "Thames Water is disappointed with today's announcement from Ofwat on our £11.7 billion five-year business plan, which is built on the feedback of nearly one million customers. We remain committed to our forward-looking plan... we are seeking Ofwat's permission to invest more in areas where we know it is needed. Instead, it appears that we are being asked to reduce our current levels of spending. We are concerned that this will make it harder to meet the needs of our customers amid the challenges of population growth and climate change."
Consumer Council for Water chief executive Tony Smith: "We've not seen one plan that can be considered the finished article and there is still scope for improvement across the board, which we're pleased Ofwat recognises. Many companies have not stretched themselves on issues like reducing leakage and expanding support for customers in financial hardship."
Environment Secretary Michael Gove: "I am disappointed to see that the plans submitted by Thames Water, Southern Water and Affinity Water have been assessed as requiring 'significant scrutiny', not least as these operate in the most water-stressed regions. I fully expect the revised plans to be more ambitious in delivering for customers and the environment."
By James Brockett
Ofwat's initial assessment of water companies' business plans for 2020-25 will have made difficult reading for many water utilities, with only three of the plans being given "fast track" status and the remainder being shunted back to the companies for further improvement.
Severn Trent, South West Water and United Utilities were the three to gain the seal of approval as 'fast track' although it was notable that no water company achieved the top category of 'exceptional' that might have been bestowed by the regulator. Affinity Water, Hafren Dyfrdwy, Thames Water and Southern Water were the four companies at the bottom of the class, with their plans earmarked for 'significant scrutiny', while the remaining eight companies were labelled as 'slow track'.
Ofwat chief executive Rachel Fletcher said: "We have challenged all water companies to deliver more for less for customers over the next five years.
"They've listened to the customers they serve. We're seeing an increased focus on the things closest to people's hearts such as keeping bills affordable, cutting leakage, protecting the environment and helping those most in need.
"Three companies have already stepped up to the mark with high quality plans and stretching commitments to customers for the next five years. The rest of the sector now needs to meet this high standard so that customers across the country get better and more efficient services."
The reward for UU, Severn Trent and South West Water will be to have their plans approved and an early confirmation of the prices they can set customers, with their draft determinations published on April 11th. The other companies, meanwhile, must go back to the drawing board and submit revised plans by April 1st, with their draft determinations following in July.
So what have the successful companies done right, and what do the other companies need to do to raise their game?
Resilience
The regulator said that United Utilities and South West Water "set the standard for other companies to reach" on resilience in the round.
United Utilities earned praised for its 'systems thinking' approach to resilience, which recognises the water and wastewater networks as interconnected systems and considers the effect of combinations of threats and risks on the entire system. Ofwat said in its assessment that UU's plan "covers a wide range of risks associated with operational, financial and corporate issues and uses both qualitative and quantitative approaches to assess these." It also liked the way that UU had spelled out what its had learned from previous events – such as the Cryptosporidium outbreak in 2015 and Storm Desmond in the winter of 2015-6 – and had built these learnings into the plan.
While UU intends to deliver most of its resilience improvements through its regular Totex budget, it is carrying out one large capital project – the Manchester Pennines Resilience Scheme, worth around £750M and set for completion in AMP8 – which it intends to finance through the new mechanism of Direct Procurement for Customers (DPC).
South West Water, meanwhile, earned praise for collaborating with other sectors to formulate a resilience model, through its involvement in the EU SIM4NEXUS project. The regulator also liked the way the company had engaged with customers for their views on resilience risks. The water company had been comprehensive in considering a large number of potential risks in its planning, said the regulator, although it did call for more integration, adding that there was "little convincing evidence of how the long list of resilience risks considered in the plan has been prioritised and whether these have been considered in combination."
Cost Efficiency
As was the case five years ago in PR14, Ofwat has placed a strong emphasis on value for money for the customer, and is asking water companies to do more with less. Overall, water company's business plans envisaged spending £56.3BN over the five-year period, but Ofwat's response shows that it believes they should only be spending £48.8BN to achieve the same outcomes – a required cost reduction of 13.4%.
Not surprisingly, the three fast-tracked companies have the lowest cost efficiencies to make, with each asked to make just over 3% of cuts to spending plans. By contrast, Thames Water has to find a whopping 19.7% efficiency. Southern Water, Dwr Cymru and SES were also given a 'D' for cost efficiency and need to find above-average cost cuts, while surprisingly for some, Anglian Water find themselves in the same boat and need to find a hefty reduction of 18.6%.
The regulator said that the costs that Anglian had attached to activities such as leakage reduction, lead pipe reduction and metering were in excess of the benchmarks set by its peers, while the water company also "provides limited evidence to explain the significant expenditure associated with both supply-side options and interconnections."
The suggested efficiencies mean that companies will need to put even more emphasis on operational rather than capital solutions, making the most of existing assets, Keith Gardner, Head of Strategic Business Consulting at Black & Veatch, tells WWT.
"Water companies are going to have to look at how they can deliver AMP7 differently. There's definitely going to have to be a greater focus on asset stewardship and asset management, because the availability of capital to deploy is going to be squeezed significantly," says Gardner.
"There is a general theme of more for less. Outside of the fast track category, a number of the companies are quite clearly a long way away from the stretching efficiency targets that Ofwat are expecting them to meet. Those companies are going to have to re-optimise their plan in the context of the challenges that Ofwat are placing upon them."
The most likely ways that water companies will seek to achieve these efficiencies are technical innovation and squeezing the supply chain, according to Richard Whale, water director at Atkins.
"It's highly unlikely such efficiencies will be achieved by taking a business as usual approach to service delivery and we anticipate our clients to be more demanding of AMP7 supply partners," says Whale. "As a consultant to water companies across England and Wales, we've fully recognised the need to promote the adoption of digital and BIM-based asset management tools and systems, AI, machine learning and system-led thinking to delivery more challenging regulatory outcomes for less."
Customer Outcomes
The operational targets that water companies have set themselves (performance commitments), and the structure of incentives and penalties that are attached to these (outcome delivery incentives or ODIs) were generally viewed by the regulator as needing further work. Only Anglian, South West Water and South East Water received a 'B' for the outcomes set in their plans, while 13 companies received a 'C'.
Water companies have set ambitious performance commitments – most notably on leakage, where the cross-sector guideline was for a 15% cut by 2025, and some are aiming much higher, such as Yorkshire Water who have pledged to cut it by 40%. However, there were significant differences in approach in the application of outperformance 'caps' (which limit the incentives paid), underperformance 'collars' (which limit possible penalties) and 'deadbands' (performance ranges between which no incentives apply).
For example, Yorkshire Water proposed not to place caps or collars on any of its ODIs, but Ofwat criticised this on the grounds that it might earn runaway outperformance incentives in areas that were not highly valued by customers. On the other hand, the regulator criticised Southern Water for proposing underperformance collars on water quality compliance, pollution incidents and mains bursts, which would have limited the potential penalties the utility could incur if it slipped up in these vital areas.
"One aspect that I think is going to be a real challenge for water companies is that Ofwat have reset the expectations around drinking water quality compliance and wastewater treatment works compliance, so that the common ODI for both of those measures is 100% compliance," comments Gardner. "There is a real tension in this space. Water quality of 100% is very challenging to achieve, not least because of issues such as customer-side lead pipes, while treatment works compliance of 100% would also require a real step change."
-This article appears in the March 2019 issue of WWT magazine.
- For more discussion of PR19 and its effect on the industry, attend WWT's Asset Management Conference on May 2nd. Click here for more information.