Nurturing supply chain innovation
With Ofwat keen to encourage innovation from the water companies, this is best done by finding and nurturing fresh thinking from the supply chain, writes Mark Malcolm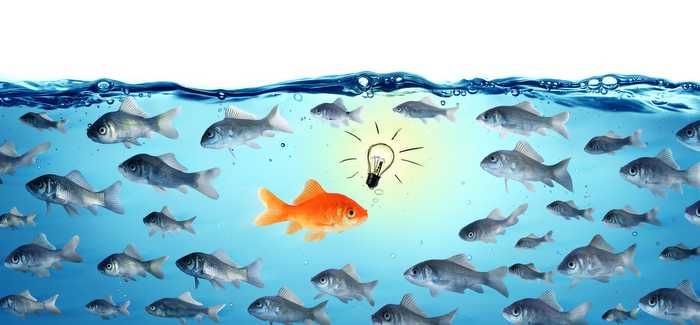 by Mark Malcolm, Director, Design & Build, Black & Veatch Europe
Water industry innovation is more often evolution than revolution. Water utilities' central role in public health and environmental protection means they are understandably cautious; and research budgets are tightening constantly. How, then, can the supply chain help nurture new ideas?
Ofwat has set out four areas upon which it expects water companies' PR19 business plans to focus: affordability, customer service, resilience and innovation. Of these, innovation is potentially the most overarching, as a mechanism for delivering the other three, "We see innovation as essential to enabling the sector to deliver more of what matters for its customers," according to David Black, Ofwat's Senior Director of Water 2020.
Ofwat is keen to incentivise innovation, making it clear that the fruits of effective innovation should benefit the water companies as well as their customers, "Companies with the most innovative and ambitious plans delivering real benefits for customers and raising the bar for others will receive an additional return," Black has said.
In an industry so dependent upon its supply chain, however, innovation will not come from the water companies alone.
Among the stimuli for innovation will be a price review which breaks with the past in making the creation of new assets the solution of last, rather than first, resort. This is due to a weighted average cost of capital (WACC) in PR19 that is expected to be at the lowest level since the privatisation; coupled with an anticipated fall in revenues due to downward pressures on customer bills.
Although data analytics and digital tools have a central roll in many innovations, they are often a means to innovation rather than an end in themselves. At its most basic level, innovation is about new ways of delivering, requiring openness to change and willingness to take risk.
To incubate the sort of innovations that could help water companies succeed in Ofwat's four areas of expectation, Black & Veatch has created an Innovation Hub, a new extention to the way the company fosters new ways of working. The hub is currently addressing four areas: Technology Innovation Partnerships, Alternative Funding Models, Smart Maintenance and Alternative Ways of Working.
Technology Innovation Partnerships
As new way of making new technologies available for water companies we have taken a leaf from Dragon's Den. Pre-screened, early-stage, small-scale technology companies discuss their technical innovation with our Technical Review Group of water and wastewater experts.
We partner with those offering the most promising technologies by offering discounted or free engineering services that will help the equipment achieve utility scale and interoperability; work which may incorporate utility trials. We will then use our scale to help bring the proven technology to the attention of utility clients.
In this way we are also assisting our new partners and clients bear the risk of developing and deploying innovative technologies; something that will be vital given the financial pressures likely in AMP7. Among the technologies we are currently looking at is a smart chemical odour scrubbing system for wastewater applications, that may also be of value to power station operators. Another example of a technology brought to the fore by the Innovation Hub is a company offering pressure sensing hardware and systems to monitor and analyse conditions in water supply networks.
Alternative Funding Models
This Innovation Hub project is largely, but not exclusively, aimed at supporting water companies' response to Direct Procurement for Customers (DPC) a new Ofwat initiative for PR19.
Under DPC water companies are expected to competitively tender services for discrete, large-scale projects with an anticipated whole-life TOTEX of more than £100 million. This differs from current procurement norms in that the tenders are expected to cover more aspects of service, for instance operations and - in a significant departure – project finance. The change is intended to deliver reduced total costs for larger capital projects, including the cost of operations and financing, over a potential 15-30-year timeframe which will span numerous price review periods.
Here we are, for instance, drawing upon our extensive contacts and experience in the international energy market to see if funding and delivery models for power projects can be adapted to suit DPC projects. Energy projects have proved very successful in attracting international investors, water less so; but with the need to innovate greater than ever – the time for a reappraisal is now.
Our Alternative Funding Models work also includes looking into alternative delivery models, such as design, build, finance, operate and maintain (DBFOM). One of the things that sets Black & Veatch apart is the ability to support every point in the lifecycle of our clients' assets, so DBFOM is an area that is of great interest to us.
Smart Maintenance
With the PR19 determination likely to see customer bills reduce - and a low WACC – AMP7 CAPEX investment will need to be very carefully considered and targeted. This means the water companies will need to focus on the performance of their existing assets – to an unparalled degree – to ensure regulatory compliance, while also meeting the expectations of owners and shareholders.
We have already made great inroads into digitally enabled Lean Reliability Centred Maintenance (Lean RCM) asset management programmes, most notably Workstream 69 with Yorkshire Water. The Innovation Hub is looking at ways in which these offerings may be extended and augmented; often looking at building upon the digital tools we have successfully deployed.
For example we are investigating the feasibility of building a digital maintenance model for free/at cost, then charging a service fee for use; possibly sharing risk by including a gainshare element of any savings made during the lifetime of an asset. Another innovative delivery model for investigation might be taking control of pumping station assets, for example, for an extended period; and charging a service fee for building a digital analytics and control model and implementing a long-term asset management regime for each station.
Alternative Ways of Working
The water industry's aging workforce profile is a well documented challenge. The skills and mindsets the industry needs to prosper in the digital age, however, will be different to those upon which it has built such solid foundations. So another area of innovation will be looking at how to attract and retain people with these 'non-traditional' skills to build a long-term platform for innovation.
To attract the talent able to offer the best for our clients, we are assessing different ways of working and engagement. We have to offer a 'future working style' and operating model that will appeal to Generation X, Y and Z. Looking at how technology can enable remote and disperse working is part of this; but flip side of this is how best to simultaneously create a common culture and sense of community, engaged with the business and our clients.
Among the concepts being explored are a STEM Hub, innovation centre or fostering a start-up environment for certain teams.
Not all of the concepts the Innovation Hub considers will make it fruition. That's the point. What we have sought to do is create a nimble, agile platform to assess the viability, and client value, of multiple new ideas and technologies. The hub is a deliberate departure – allowing us to innovate to innovate.