NI Water: A climate emergency gamechanger
NI Water has launched its plans to harness the unseen potential in hydrogen from water, to help address the climate crisis. The company's business services director, Alistair Jinks, explains why this regional water provider has decided to put emphasis on research and development in the energy field.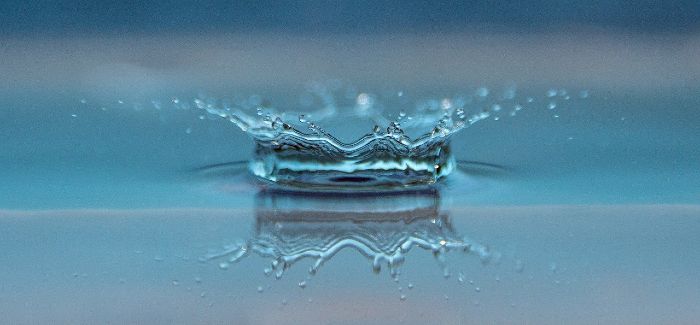 The climate emergency is something everyone wants to see addressed and now is the time to start putting some action behind the sentiment. Yet what can NI Water offer? It is simply a matter of viewing NI Water through a different lens. The new perspective is truly eye opening. 
Most people do not know that NI Water is Northern Ireland's largest electricity consumer and its second biggest landowner with over 11k hectares and is unique in having over 3000 electricity grid connected sites that are geographically dispersed across the province. Although NI Water has stretching goals to switch to 100% renewable electricity for its own day to day operations by 2027, due to its asset base the company is ideally placed to play a pivotal role in enabling Northern Ireland to significantly reduce harmful CO2 emissions.
Could NI Water really be an important foundation stone in Northern Ireland's Road Map to Net Zero? Well, we do have a range of really practical, affordable and exciting ways we can help society address the climate crisis and build our future economy. One of those is harnessing the benefits of the hydrogen element of our core asset, water.
NI Water's assets are well placed to enable Northern Ireland's switch to increased renewable generation of electricity, but there may be even bigger opportunities in oxygen and hydrogen.
Oxygen is needed to treat wastewater. NI Water's research has established that beyond Europe, in particular in the USA, the use of elevated levels of oxygen at a wastewater treatment works can substantially reduce the large amounts of electricity consumed as well as increasing processing capacity.
One way to provide the oxygen is to use an on-site electrolyser. Electrolysis splits water into oxygen and hydrogen and it is hydrogen that has even bigger potential for Northern Ireland to decarbonise. We believe green hydrogen could not only be the key to keeping the costs of electricity down but also in helping Northern Ireland to decarbonise transport. 
Rather than switching off some of our wind farms at night because the requirement for electricity is low, we need to find a way to store and re-use this energy because it is just too expensive to waste. We could do this by converting this surplus electricity into green hydrogen by using our existing large grid connections at major wastewater sites to run electrolysers and then use the hydrogen produced to help to decarbonise NI Water's vehicle fleet and those of others. In fact, we could open Northern Ireland's first 'Green Fuel Station Network' to help kick-start the hydrogen economy. It may not be the long term answer but given that NI Water's major works sit alongside all our major towns it just might be the key to getting us going. 
Unlike cars, heavy goods vehicles such as the trucks and the buses that need to travel long distances, are likely to be well suited to hydrogen.  
We are reaching out to others with large vehicle fleets to see if they are interested in working with us. The response has been fantastic. Belfast City Council, the Belfast Trust and importantly, public transport providers Translink who are leaders in the adoption of hydrogen have all responded positively.
Our company is currently deploying a small-scale electrolyser as part of a pilot that will inform the bigger test project for which £5m of funding from the Department for the Economy (DfE) has been secured. This is the first in the UK and Ireland to demonstrate how electrolysis can help to increase processing capacity, reduce carbon emissions and improve flexibility in the electricity grid.
And there's more. NI Water is also perfectly placed to help address other aspects of the climate emergency. As the second biggest landowner in Northern Ireland, much of which is used to manage water catchment areas, the company has set itself the ambition to plant 1 million trees over the next ten years to capture carbon, improve water quality, mitigate flooding and enhance biodiversity.
This is a challenge as legal issues need worked out and land surveys need to be completed, however, we need to start somewhere, we need to have a target to stretch and reach for. 
Summing this up, NI Water's purpose is to deliver high quality water services for our customers and NI Water is owned by all of the people in Northern Ireland. So harnessing NI Water's assets to help address the Climate Emergency makes absolute sense to us. We have made a start.