New trends and technologies under spotlight at WWEM 2018
Over 80 seminars will take place over the course of two days at WWEM 2018, the water, wastewater & environmental monitoring event.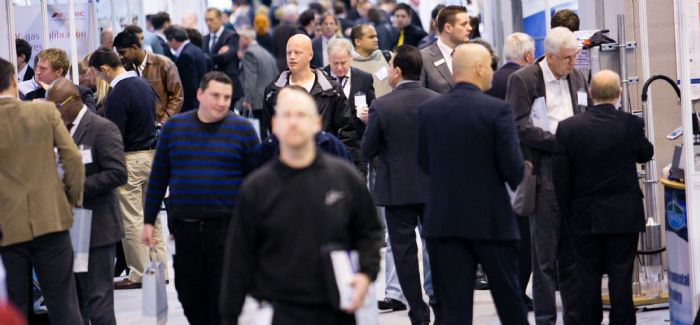 The eighth WWEM will take place on 21 and 22 November at Telford International Centre, co-located with the air quality and emissions event AQE 2018.
The event is designed to cover the most topical subjects in water and wastewater analysis and monitoring and will explore microplastics, nutrients and pesticides, with many of the presentations free to attend.
There is also a free international exhibition offering access to the latest technologies from world-leading brands while, in total, there will be over 150 exhibition stands representing over 300 organisations.
The main purpose of the WWEM events, which began in 2005, is to provide the latest information on the regulations, standards, methods and technologies that relate to the testing and monitoring of water and wastewater. By bringing the whole sector together, including laboratory, online and field monitoring, the WWEM events seek to provide a unique learning opportunity.
In addition to the updates on regulations that will be provided by many of the conference speakers, each exhibition will feature a 'Regulators Stand' providing help and advice from the regulators of England, Wales, Scotland, Northern and Southern Ireland.
The WWEM 2018 Conference programme is being developed and supported by leading associations including SWIG (Sensors for Water Interest Group), the Pump Centre, WRc, CIWEM, BMSS, PROFIBUS, CoGDEM, GAMBICA, WIPAC (Water Industry Process Automation and Control) and the RSC (Water Science Forum & Separation Science Groups). Consequently, conference delegates can be assured of high quality, topical content.
Among the exhibitors will be:
Meteor Communications, which will offer visitors the chance to view the UK's largest integrated, real-time water quality data network, and interact with water quality, flow, level and weather data from selected rivers across the UK
OTT Hydromet, which will showcase the latest technologies for monitoring hydrology, meteorology and water quality. With an emphasis on continuous monitoring, OTT will unveil: a new optical nitrate sensor, the ECO-N; new ion-selective electrodes for the Hydrolab multiparameter sondes; and the HydroCycle-PO4 continuous phosphate monitor
SEAL Analytical, which will showcase its latest autoanalyser, the AA500, a fully automated, high throughput, segmented flow analyser. The AA500 has a compact, all-in-one housing, and provides up to six channels for simultaneous analysis of multiple parameters with ultra-low detection limits and excellent repeatability. With fully automatic control of start-up, reagents, heating, digestion, distillation, air injection, analysis and shutdown, the AA500 frees laboratory staff for other work
This year represents the first time WWEM and AQE have taken place in the same venue and organiser Marcus Pattison said: "Many of the delegates for these events work in both emissions to air and wastewater, so this will be great news for them.
"However, and it's a big however, these events are feverishly busy, each with a packed workshop programme running alongside a conference, all of which is CPD accredited, so the need for delegates to plan their visit is even greater than usual.
"Visitors will need to study the conference and workshop programmes on the two event websites and plan their time accordingly. In all likelihood, this will necessitate coming on both days to make the most of the conferences, workshops and both international exhibitions."
Anyone planning to attend should register at www.ilmexhibitions.com. By registering, visitors will be eligible for free parking and refreshments, as well as free entry to both exhibitions and all workshops.