New Sludge Conference to be part of Wastewater 2018
The UK's largest wastewater event - Wastewater 2018, organised by WWT - is set to return to Birmingham on 30th January and for the first time will include a dedicated sludge conference.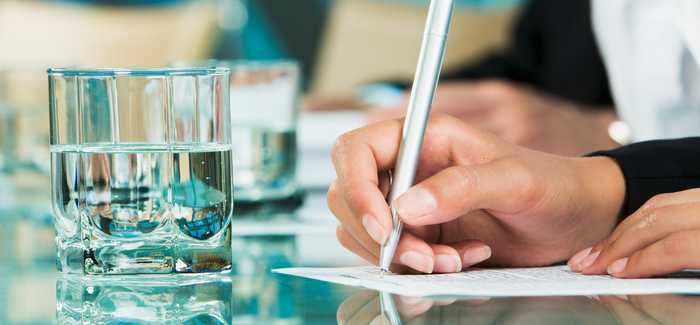 The inaugural Sludge Conference will assess the impacts of regulation and competition on sludge management, explore innovation in recycling and reuse, and address opportunities for generating more renewable energy from sludge. Ofwat will open the day to share their insights into the opening of the sludge market, and Thames and Severn Trent Water will look at what commercialisation of sludge and competition will mean for the industry.
Running in parallel, the Infrastructure & Networks Conference will cover flooding, sewer infiltration, innovation in network management and long-term infrastructure requirements while the Wastewater Treatment Conference will explore nutrient removal, tighter limitations and efficiency of treatment works.
Delegates will be able to move freely between all three conferences on the day and hear from every WASC as well as regulators and academics who will present keynote presentations, case-studies and thought leadership designed to bring more innovation to the sector.
Speakers on the day include:

David Black, Senior director, Water 2020, Ofwat
Lawrence Gosden, Managing director – wholesale wastewater, Thames Water
Helen Wakeham, Deputy director, water quality, Environment Agency
Steve Wilson, Managing director of wastewater services, Dŵr Cymru Welsh Water
Ruth Barden, Director of environmental strategy, Wessex Water
Kieran Brocklebank, Head of innovation, United Utilities
Mike Madine, Head of wastewater networks and developer services, Northumbrian Water
Pete Vale, Technical lead – innovation, Severn Trent Water
Gordon Reid, Wastewater asset strategy manager, Scottish Water
Ana Mijic, Senior lecturer in urban water management, Imperial College London
Phil Stride, Strategic projects director, Tideway
Perry Hobbs, Head of science and regulation Dŵr Cymru Welsh Water
Laura Mann, Head of strategy development, Wessex Water
Alison Fergusson, Principal engineer, Ofwat
Ester Rus Perez, Sludge and energy innovation manager, Thames Water
Sam Evans, Commercial manager – energy & recycling, Yorkshire Water
To view more details and to register, visit: http://events.wwtonline.co.uk/wastewater/
Alternatively, please contact Nicola Gillman on 01342 332045 or email nicola.gillman@fav-house.com