New industry research project to improve water management
Carl Wordsworth, head of water sector at TÜV SÜD National Engineering Laboratory, discusses a new joint industry project which will help the water industry increase the accuracy of abstraction and leakage reporting.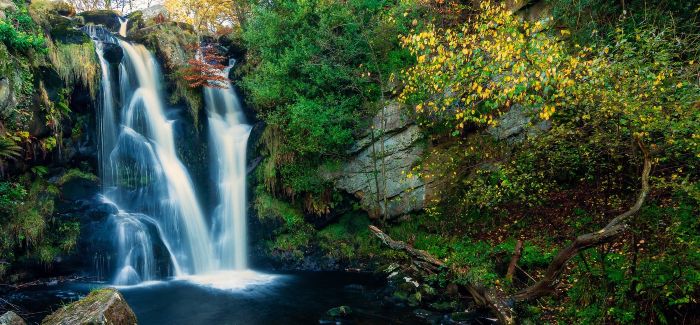 Metering is essential to measuring water usage and managing water supplies. Most water meters around the world are small and primarily used to record domestic water consumption, but larger meters, whilst fewer in number, measure an equivalent volume of water and are key to managing both resource and demand.
It is principally through the use of larger meters that the water industry quantifies how much is being abstracted from the environment, being used to cool water at power plants, or being supplied to cities. 
Both small and large meters are therefore essential for effective, economic and sustainable water management. However, unlike small meters which can be easily validated at little cost by placing them on a traceable flow rig, there has been very little independent testing of large diameter meters, as their size significantly increases the cost of any calibration arrangements. This has led to a gap in industry knowledge regarding the accuracy of larger diameter flow meters. 
With the growing impact of climate change being felt on the worldwide water industry, action is required now to reduce demand and leakage, increase supply, and apply the principles of a circular economy to the way water is managed and shared. This means increased regulation for water suppliers and users around the world.
To meet the future demands on the water industry it will be necessary to reduce non-revenue water (NRW). One way of achieving this is by providing more accurate metering of the water in the networks, which will allow better network optimisation and give water companies more precise knowledge on leakage rates - allowing them to meet regulatory targets and future demand.
It has been estimated that within the UK water network, 75% of water going into the system passes through meters of 500 mm diameter or greater, and 25% through meters of 1000 mm or greater. This equates to approximately 11.25 billion litres a day passing through meters of 500mm or more.
Although the number of large diameter meters is relatively small, the portion of water they measure is large, making the gap in knowledge regarding their performance a significant challenge for utilities as they seek to lower abstraction and reduce leakage.
To close this industry knowledge gap, TÜV SÜD National Engineering Laboratory has launched a Joint Industry Project (JIP). The work proposed will investigate how the accuracy of large flow meters is affected by upstream flow disturbances and fluid velocity.
Water management optimisation
Increased accuracy of abstraction meters will ensure stricter compliance with abstraction licences and ensure water resources are not over abstracted. Increased accuracy of distribution input and trunk main meters will allow the water companies to determine more accurate water balances, helping them know where to focus leakage reduction efforts, thereby reducing both leakage and abstraction.
The core objective of the project is to is to improve the optimisation of water management, including the reduction of leakage through more accurate flow measurement. This comprises two sub-objectives:    
To understand the impact of physical/technological/environmental/installation and age effects on large diameter flow meter uncertainty
To disseminate any knowledge obtained from this work programme for the benefit of the global water industry.
Technical advisors to the project will be the Water Research Centre (WRc) and ARUP. WRc is an independent centre of excellence for innovation and growth in the environment and water sectors. ARUP is a global engineering consultancy with an extensive track record in the global water industry.
The proposed JIP will see a significant programme of full-scale physical testing, carried out on a range of large diameter flow meters (i.e. different meter technologies and different meter manufacturers). To achieve a robust and holistic picture of the factors affecting the accuracy of large diameter flow meters, the effect of flow meter ageing will also be examined.
This will include both a desk study and physical testing of new emerging technologies that could be used as in-situ validation techniques for existing large diameter flow meters. Computational modelling will be used to understand the effects of pipeline disturbances on the flow within large pipes and the effects of electromagnetic interference on the accurate operation of flow meters.
Project participants will be involved in the design of the testing programme and will have the opportunity to influence its direction, as well as having access to the data obtained during the course of the project. All stakeholders will also be involved in steering the direction of any proposed follow-up projects.
There is already interest from potential collaborative partners in Australia, Asia, Europe, Middle East, North America and South Africa and we are calling on other interested parties from the water industry to join.