New direction: Is the industry ready for direct procurement?
Ofwat's continued aim to drive efficiency and value for customers will see the introduction of a new direct procurement methodology to the water sector as part of the 2019 price review. But what is being asked of water companies, and will the changes have a real impact?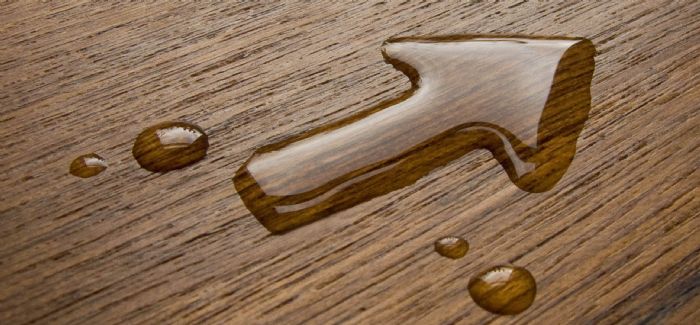 DPC explained
• Direct procurement for customers (DPC) involves a water company competitively tendering for a third party (a competitively appointed provider, or CAP) to design, build, finance, operate and maintain infrastructure that would otherwise be delivered by the incumbent water company.
• Water companies will be urged to use DPC where it is likely to deliver the greatest value for customers. Companies will be given guidance from Ofwat to help them identify suitable projects. Companies should consider DPC for discrete, large-scale enhancement projects expected to cost over £100 million, based on whole-life totex.
• Ofwat's initial assessment of business plans will look at whether companies have considered DPC for relevant projects and how well business plans have considered potential DPC projects.
• Ofwat will not mandate which tender model is used for DPC, such as whether to use an "early" or "late" tender model.
• Companies will be the purchaser and run the procurement process, as well as managing the CAP. Companies will not be permitted to award a DPC contract to an associated company.
• Companies will be expected to enter into a long-term contract with the CAP. Ofwat will amend companies' licences to allow them to recover the CAP's revenue from their customers. The regulator will also allow companies to recover the cost of tendering a project and the ongoing cost of managing the contract with the CAP.
By Nadine Buddoo
Trust and efficiency are two terms that are often bandied about when debating the kind of water and wastewater services customers expect. And, according to Ofwat, delivering more of what matters to customers is at the heart of its final methodology for the 2019 price review (PR19).
As part of PR19, Ofwat is promoting the use of direct procurement for customers (DPC). In essence, DPC will allow water companies to competitively tender for a third party – a competitively appointed provider (CAP) – to design, build, finance, operate and maintain infrastructure that would otherwise be delivered by the incumbent water company. "We want companies to use DPC where this is likely to deliver the greatest value for customers," Ofwat stated in its final methodology for PR19.
While direct procurement certainly isn't an entirely new concept, DPC differs from other tendering and contracting deals currently seen in the water sector. The approach involves companies tendering to deliver more aspects – namely, the necessary financing – of large projects worth £100 million or more. It's clear that Ofwat is not billing the DPC approach as a sweeping replacement for the provisions companies currently make for outsourcing services to third party providers when delivering ongoing operations and maintenance.
The onus remains on the water company to select a delivery model that is most efficient, while viewing DPC as a complementary approach that could provide an alternative delivery method for major projects.
The proposals for DPC directly feed into Ofwat's four key themes for PR19: customer service, long-term resilience, affordability and innovation. These themes all fall under the overarching banner of delivering better value for customers.
"The key driver, as with everything we do, is about where we can deliver benefits for customers," says Ofwat principal, strategy and policy, Graham Knowles. "With DPC we've got two key benefits that we're targeting.
One is in terms of competition for finance for larger projects because we think there's a possibility to drive down costs in that area, specifically for large standalone projects that are different to the run-of-the mill projects.
"The second is in terms of innovation and whether or not we can drive innovation in the delivery of projects, which might help in terms of driving down delivery and operating costs."
Knowles reveals that the regulator is open minded about the ways in which innovation can be implemented.
"The thing about innovation is that you don't know what it looks like until it turns up. When we look to other sectors, for example in terms of delivery, there are cases where there have been significant operational savings in offshore transmission networks in the electricity sector and also in terms of the construction that is undertaken," he explains.
"When you get new players in the market, you often get new ideas and new ways of working. That can help bring costs down and bring new practices into the sector, so there are innovative benefits there."
Guy Ledger, client director at Atkins, agrees that the opportunity to share best practice and introduce more innovation could present a key advantage for the UK's water industry. "The key benefits of raising project specific finance are really about an opportunity to do things differently in the industry, as well as bringing in real innovation in a lot of broad ways. For example, technological innovation might come from companies operating overseas who have different treatment process techniques that can be successfully adopted in the UK," says Ledger.
As an international engineering consultancy, Atkins has broad experience of how direct procurement has been used for infrastructure projects around the world, particularly in the Middle East. Matthew Toy, Atkins' client director (international water), believes the UK water sector can learn a great deal from a number of successful projects in the region, including a wastewater treatment facility in the emirate of Ajman and the new Muharraq wastewater treatment works in the Kingdom of Bahrain. Both projects were backed by the same funding and operating model: build, own, operate, and transfer (Boot).
For the development in Ajman, the Ajman Sewerage Private Company was awarded the contract to provide the service, and build and own the assets for 25 years, operating on behalf of the Emirate of Ajman. A private finance consortium provided funding for the design and construction of the wastewater treatment facility. Atkins was involved as the lender's engineer, responsible for quantifying and explaining any engineering risk and interpreting that in terms of cost.
Toy says that as the facility is now operational, the loan is being repaid through billing customers. "Once the concession period has elapsed, the company will hand everything over to the client. It's a model that's very similar to direct procurement," he explains.
"For me, these examples of direct procurement should give us the confidence that, when introduced, it will bring state-of-the-art, innovative solutions that provide the best value for the customer."
Despite offering more opportunities for companies to innovate and build on best practice from other operators around the world, the DPC approach is not without challenges for water companies and the wider industry. "A concern for some about direct procurement is its impact on competition in the industry," says Ledger. "With the potential for more overseas operators having a direct route into the UK market, some traditional UK-based suppliers might see that as an added threat. That could be an anxiety for the supply chain.
"But there's a flip-side to that – I really think increased competition should be seen as a great opportunity, not a disadvantage."
Ledger also acknowledges that companies could perceive DPC as making some procurement more complex.
"I'm not saying it will become more complicated, but it might be a concern for some companies. For example, at the moment bidders pick up their bid costs, so if the bidding becomes more complicated, then that would be a disadvantage for the supply chain," he says.
But Ofwat anticipates a more entrenched challenge facing the sector. "The main challenge for [water companies], as we see it, is a shift in mindset for what they do. Direct procurement would move them from provider to procurer to find the best value solution for customers," Knowles explains.
"In our methodology we've been clear that we expect a strong focus on running robust procurement processes and in particular running robust contract management processes because these contracts will have a long life, perhaps between 15 and 25 years. It's very important that these contracts are managed robustly."
In a bid to address potential concerns while developing the PR19 methodology, Ofwat engaged with the sector through several rounds of consultations. The first proposals around direct procurement date back to around December 2015, with further rounds of proposals again in 2016 and 2017.
"There has been a long process in shaping the final proposal," Knowles says. "We've had a lot of opportunity to engage with the industry and get feedback.
"As with all of our consultations, we take on board the feedback and build that into our proposals. I think you can see that in the difference between the draft proposals we put out in July and the final proposals in December. We noted in the document that where people had suggested tweaks to the methodology, and where we thought it was appropriate, we have put them in at a very detailed level."
One of the "suggested tweaks" was more clarity on the proposed £100M threshold for projects eligible for direct procurement. "Someone questioned whether the £100 million threshold was a hard threshold or whether you can go below it. We said that it is fine to have a proposal that can go below that threshold; if you think it's going to work and is going to provide value for money then we'll consider that on its merit," Knowles says. "That is the sort of real granular detail that they've gone into and we have taken that on board and built that into our proposals."
The ultimate test will be how much financial investment direct procurement attracts and whether the £100 million threshold has been pitched correctly. Ledger is confident there will be plenty of investors prepared to support these projects. "If the deal is right then they'll invest," he says. "We'll have to wait and see how successful direct procurement will be, but the £100 million threshold should not be viewed as a hard and fast rule. If there is a great project valued at around £90 million to £95 million, companies should not be deterred from considering the direct procurement route."
Ledger's confidence is buoyed by Atkins' water clients, who are already "looking ahead and preparing for the changes" that will be introduced as part of PR19. "They are actively considering direct procurement for relevant projects," he says. However, he admits there remains some uncertainty around how the DPC model will work in real terms and how investors will make a return.
Despite these initial concerns, Ledger is hopeful the introduction of DPC will be transformative. "I believe it presents a great way to unlock opportunities. We often talk about improving resilience, whether that's through better connections across water infrastructure or addressing flooding and drought, etc. Direct procurement could allow more inter-generational and inter-company projects and ultimately help address some of the issues around resilience," he says.
While this is a sentiment shared by Knowles, he acknowledges that it might be difficult to judge the success of direct procurement in the water sector within just five years. Ofwat expects DPC to develop and evolve over several price reviews. "In the first five years, it's difficult to speculate and it's very much down to companies and what they bring forward in their business plans," Knowles says. "Looking at other sectors, like the electricity sector with offshore transmission for example, we can see that over the various rounds confidence in the market built up over time and so did the benefits. The first round of that was reasonably successful and then rounds two and three were yet more successful. That's the experience we've had from other sectors.
"In this first round we hope to see a few projects that provide good value for customers, then we'll see what the future brings."
Time will tell whether Ofwat's proposals are as robust as the operational resilience that is expected from the UK's water infrastructure.
WATER COMPANY VIEW: 'It will be useful to have DPC as part of the toolkit available to us'
By Martin Gee, United Utilities' commercial director
When introducing something as novel as DPC it's inevitable that we will all end up learning by doing to some extent. December's final methodology statement from Ofwat set out a clear direction for how companies should look to reflect direct procurement in their plans – the challenge is now for us to state how we propose to take it forward and the evidence and assumptions that have led us to make the proposals we will make.
Ofwat's guidance acknowledges that the precise details of the approach for direct procurement are likely to be quite specific to each project and provides us with flexibility to evidence the best approach and incorporate it in our plans. That's a really helpful way of ensuring that direct procurement exercises are done with the end goal in mind, which is about ensuring that the project is delivered in the way that ensures best value for the customer.
We also recognise that direct procurement is a journey rather than a single action – so we need to set out the route map now and then regularly evaluate what the next steps are.
The importance of the £100 million threshold has probably been overstated somewhat. What matters with DPC is to what extent it provides scope to deliver the best value for money for customers. We need to look at the evidence: if it's the best option then use it, if it isn't then propose something else. And there are other factors at play that will determine this other than the money involved – for example, is the project discrete?
Is the asset passive? The opportunities for DPC to offer best value are undoubtedly going to be greater the bigger the size of the project – but that's not to say that there might not be an opportunity even if the project was as low as £100 million.
We are at the very early stages of understanding how much direct procurement will happen and what the cost-saving potential is, but my guess is that it's likely to be restricted to a relatively small (single digit) number of projects in AMP7.
We are committed to doing our best to make it work but the ultimate success of DPC for the industry as a whole will depend on a range of factors such as the external market environment and the possible perceptions of political risk. In a few years' time things could look quite different, so we will need to see how things evolve. In the meantime, it's useful to have DPC as part of the toolkit available to us.
We will be proposing a project at PR19 which we believe is a candidate for direct procurement and we will be proposing to deliver it that way. The project is to provide more resilient water supplies to populations in Manchester and the Pennines who are served by the Haweswater Aqueduct, which brings water 90km from the Lake District.
We have undergone detailed consultation with customers to understand what they want to see out of the solution and have invested a lot of time in understanding the best approach to managing this risk. We're in the process of finalising this and setting out what we think will be a strong case for a DPC solution with a DP competition being held in AMP7.
This article first appeared in the April edition of WWT.