Multilateral support for rivers bill is heartening
British Water chief executive Lila Thompson discusses Philip Dunne MP's Sewage (and Inland Waters) Bill and the industry-government CSO taskforce.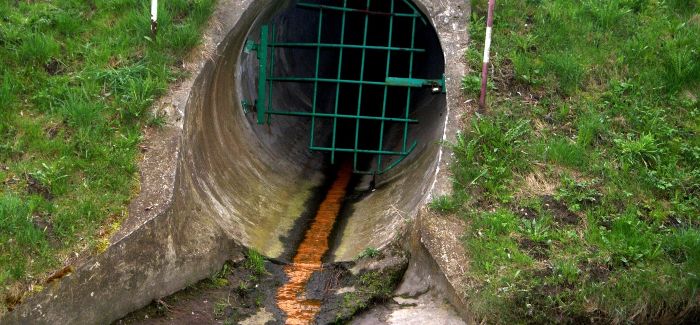 A collaborative drive to improve bathing water and river quality by reducing combined sewer overflow (CSO) releases has been welcomed by British Water.
As the risk CSOs pose to surface waters becomes less acceptable, the industry-government led Storm Overflows Taskforce announced on 22 January that it had agreed to set a long-term goal to "eliminate harm from storm overflows".  
Following recommendations from the taskforce, made up of Defra, the Environment Agency, Ofwat, Consumer Council for Water, Blueprint for Water and Water UK, water companies will also increase transparency around when and how storm overflows are used.
A legacy of our Victorian sewer systems, which were revolutionary in their day, CSOs are still needed to prevent flooding when volumes exceed capacity during storms.  While some of the infrastructure remains, priorities for environmental stewardship and public health have changed over the last 150 years so the now increased profile on CSOs is much needed.
The multilateral support currently on display offers hope. In addition to the taskforce announcement, the UK government has confirmed support for Philip Dunne MP's private members bill that places a duty on water companies in England to ensure that wastewater is not discharged into rivers and other inland waters.
While the second reading of the Sewage (Inland Waters) Bill, introduced by Dunne to Parliament in 2020, has been delayed, it has support from more than 100 cross-party MPs and Environment Minister Rebecca Pow, as well as charities, NGOs and high profile activists.
There have long been regulatory and financial barriers to meaningful progression around the use of CSOs and make no mistake - the challenge is huge and the solutions complex. Some, such as the separation of surface and foul water systems, will take decades and require major investment. 
The development of nature-based solutions to absorb rainwater, increased use of sustainable drainage systems (SuDS) and improved monitoring and real-time reporting of river quality - already in place along many coastlines - should be achievable in the shorter term. The supplier community has many solutions ready-to-go and is continually innovating to expand capabilities.
The launch of Ofwat's £200 million innovation fund – its Innovation in Water Challenge officially opened on 18 January 2021 – should encourage further progress beyond business as usual commitments.
British Water has welcomed Dunne as a guest speaker at two recent events, a Spotlight Session on 15 February and a Better Together industry briefing in November 2020. He said he had been "hugely encouraged" by the support he had received from water companies, which will be required to set out plans to progressively reduce their reliance on CSOs.
This reflects my own conversations with utility leaders, who confirm a strong desire to reduce pollution, improve river quality and biodiversity and protect wildlife. These actions are very much expected by customers and communities who have ever-strengthening connections with their local water environment.
Other preventative measures, such as increased efforts to prevent wipes and fat being disposed of into sewers, are already a priority for utilities. The Grease Contractors Association, which British Water administers, has highlighted the need to work on the effective management of fat, oil and grease with food service establishments and other key stakeholders and widen the scope of educational programmes already in place to ensure messages reach all corners of society. 
The current spotlight on CSOs provides the sector with the opportunity to engage further with customers and tell the important story of water and wastewater. A customer base that is more informed about CSOs and the wider network can only help utilities when it comes to willingness to pay and the allocation of capital funds.
Now is the time for a collective drive to create healthier rivers that can be enjoyed by future generations.