Model behaviour: Project 13
Project 13 was developed to provide a route map to a sustainable, innovative and highly skilled industry. With those working across the UK water sector under pressure to drive efficiencies, could the 'enterprise' model provide a platform for the utility of the future to bring about the necessary change?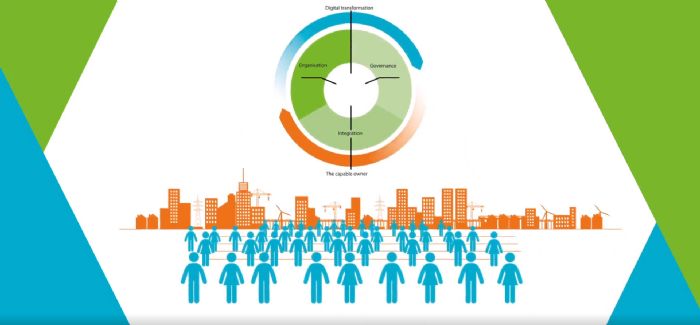 PROJECT 13 PRINCIPLES
The P13 Blueprint set out the following key principles:
• The asset owner is central and leads the enterprise
• Suppliers have direct relationships with the owner
• An integrator actively engages and integrates all tiers of the supply chain
• The owner, key suppliers, advisors and integrator work as one team
• Reward/profit in the enterprise is based on value added to the overall outcomes, not time spent
• There is greater understanding of cost drivers and risk across all organisations in the enterprise, with commercial incentives for collaboration to jointly mitigate risk, not transfer it
• Establishing a high performing enterprise requires a fundamental shift in leadership, governance, behaviours and skills to succeed
By Robin Hackett
In May last year, the Infrastructure Client Group (ICG) published its blueprint for a plan that would allow the industry to end its reliance on a delivery model it described as "broken".
The ICG, which consists of experts from a wide range of organisations, had argued that the traditional 'transactional' approach to infrastructure delivery frequently produces assets and networks that are expensive, perform poorly and fail to exploit the advances in technology that are transforming other industries.
Its Project 13 plan proposed an alternative model that maximises collaboration and prioritises outcomes and, with Anglian Water's capital delivery alliances among its early adopters, the concept is now gaining traction in this country and beyond.
As water companies and their supply chains face pressure to bring about major improvements in efficiency, could the 'enterprise' approach provide a smarter solution?
Roots of the problem
Established under the guidance of the Institution of Civil Engineers (ICE), the ICG was initially brought together to support the implementation of the Government's Infrastructure Cost Review Report 2010.
With members from a variety of organisations including the Environment Agency, National Grid, CECA, Transport for London, Tideway, Mott MacDonald and the Cabinet Office, the ICG spent several years working on a number of projects that sought to bring about improvements to infrastructure delivery.
Their 13th project promises to be the game-changer, setting out a clear plan to rectify the issues that have caused schemes to be delivered over budget, past deadline and below par. Having established the conceptual case for their proposals in 2017, the ICG and ICE officially launched the P13 Blueprint last year.
"Collectively, we decided we needed to do something around delivery models," ICG chair Dale Evans says. "There were a lot of good initiatives across the infrastructure industry, but the one obvious need was for a new approach to how we engage and how we procure."
The ICG began looking into the roots of the problem and found that, after much of the UK's economic infrastructure was transferred to the private sector in the 1980s, the new owners and operators tended to outsource technical skills and rely on the market. Consultants would design projects that were delivered by contractors chosen by competitive tender.
While the exact model may vary, it meant owners often using lowest initial price and maximum transfer of risk as their measure of value for money, while contractors would generally separate the work and sub-contract anything they were unable to deliver.
The ICG highlighted several problems with this approach. As they do not own and operate the infrastructure, consultants can struggle to acquire the knowledge needed to design the best project; contractors may be unable to manage the delivery process efficiently and find themselves unable to bear the risks in delivering the project; and, ultimately, it would often turn out that the lowest price does not represent best value.
The ICG advocated a move away from this 'transactional' approach and identified an alternative in which all parties – from owners to suppliers – were encouraged to collaborate as part of longer-term 'ecosystems' in which reward models recognise value and outperformance rather than the amount of work completed.
"It wasn't about inventing something," Evans says. "A team was put together to look at good projects, as well as not-so-good projects, across infrastructure and identify the real characteristics of best practice, which were then rolled up into the shift that Project 13 advocates."
New roles
In essence, the enterprise model represents an integrated organisation characterised by sophisticated, maturing and typically longer-term relationships between the various participants.
The model may change in accordance with project requirements, but the P13 Blueprint set out five core roles: owners, investors, integrators, advisors and suppliers.
In the case of water companies, they may play the role of owner, which involves identifying the needs of the asset network, as well as investor, taking responsibility for leading the financial strategy.
The integrator brings in appropriate suppliers and advisors – experts in their particular subject areas – as and when they can best add value.
"There are questions about who the integrator should be," Scott Jackson, UK regional director for water at Stantec, says. "Is that a member of the supply chain you bring in? Is it the client? Is it a mixture? That's something that should be defined by the specific enterprise you're trying to create."
In the case of Anglian Water, its alliance teams – made up of the utility and its main contractors – serve as the integrator, developing strategies for how the programme should be delivered and driving improvement initiatives.
Advisors are defined as organisations that provide expertise to realise the owner's definition of value and professionalism to support the delivery. Suppliers are those that provide materials, components, specialist services, construction or labour.
Craig McMaster, Stantec's strategic growth and business development director for energy and infrastructure, says: "One of the biggest challenges to making an enterprise successful is bringing the supply chain in to be a part of the machine.
"There's a huge amount of knowledge, experience and ideas within the supply chain but it's about how you commercially and contractually incentivise those suppliers to be part of that machine, rather than just having them supplying steel and concrete or whatever it is.
"It's about creating a really high-performing enterprise where that supply chain is fully engaged in the delivery of these innovative ideas and not sitting separately. I think the supply chain is hugely enthusiastic and can contribute loads of experience and loads of ideas. That's innovation."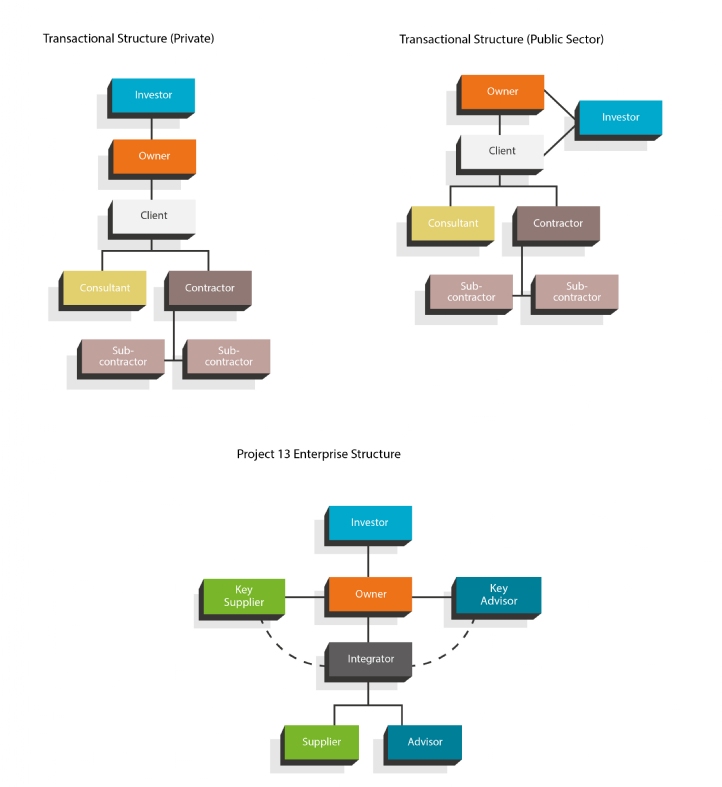 Jackson adds: "If the UK water industry wants to be more innovative in the future, innovation is driven by diversity of thought. Having different people with different experiences in the decision-making process as part of a collaborative working environment can only be a good thing."
With more traditional approaches so entrenched in many areas, though, developing the kind of relationships that are required to facilitate innovation throughout the supply ecosystem is not a simple task and will rely on having the right personnel in place to lead the change.
"If you look at the challenges clients and the supply chain have, a lot of it is about leadership and behaviours, especially in culture," Jackson says. "Collaboration generally is very difficult and it needs a lot of innovation around behaviours.
"Clients and partners need to make sure they have the right types of leaders in their organisation, because they'll be responsible for driving the behaviours in a very collaborative manner. That can be difficult."
Contractors will also have to adapt to a change in role.
Project 13 promotes the idea that the infrastructure owner should be a 'capable owner', which consists of numerous key characteristics including focusing on the delivery of value and creating the conditions to facilitate early engagement and alignment between customers' needs and the supply chain.
"Rather than the clients asking the tier 1s to manage the supply community, the capable owner has a greater recognition that others within the supply ecosystem need to have a voice," former BIM4Water chair Andrew Cowell says.
"People have a share in the outcome of the project so you get rewarded by the value you create. It's much more of a network enterprise where everyone can make contributions, and tier 1s will have to get used to working in a different way with their suppliers."
Amid a difficult financial environment that is likely to intensify in AMP7, many contractors might welcome the opportunity to recalibrate their approach.
"I think there is an awareness that things have got to change," Cowell adds. "The uncertainty of margins and workload for the supply chain community is quite a challenge."
Digital transformation
Collaboration and better decision-making are two of the core values of Project 13. As such, digital transformation is fundamental to the success of the enterprise model.
As ICE director general Nick Baveystock has said: "When we started this Project 13 programme, digital was in there as a strand, but now I think it is absolutely the second part of this."
Data is valuable for many reasons. For one thing, it enables the various parties in the enterprise to share information, with everyone relying on a single source of the truth, and as Steve Kennedy, MWH Treatment's head of digital transformation and innovation, says: "Better decisions come from data, from sharing information, from using the insight that the information has and putting it into action."
One of the major shifts in the use of data is the realisation that it can offer greater value in asset management than delivery – the BIM4Water group has suggested that as much as 80 per cent of BIM's benefit should come in the operational phase.
"We're talking about asset creation being a very small part of the industry and shifting focus to the operation of the existing assets that we've got," Cowell says. "We can use data to be much more effective in terms of predictive maintenance and to work out where our interventions need to be, whether that be asset management or larger capital projects."
With Project 13 placing a clear focus on overall value, and with enterprises commonly operating long-term, the model is well suited to yielding the full benefits of digitisation.
"Digital transformation can facilitate and enable a lot of elements of Project 13, but Project 13 can also enable a lot of digital transformation," Mark Enzer, chief technical officer for Mott MacDonald, said earlier this year.
"Sometimes I think as an industry we focus in on the delivery of new assets and talk about the industry as being 'the construction industry'. The bigger picture is not just the delivery of new assets but the operation, maintenance and use of existing assets, and they're not just individual assets but connected into a system, and then those systems are connected into a system of systems.
"When we talk about digital transformation, it's digital transformation of the whole thing."
Moving forward
While the initial onus was on asset owners to kickstart Project 13, there have been notable efforts from other parties to help take things forward.
In May, Mott MacDonald, Stantec and MWH Treatment joined forces to promote an event at ICE's headquarters in London. Titled 'An Enterprising Future for Water', it was created to raise awareness of the initiative and help the sector make informed decisions on its implementation.
The idea had emerged after discussions between Cowell, Enzer and Kennedy last year about how data and digital transformation were facilitating a different way of working by making information readily available to all parties in a more visual way.
"Towards the end of 2018, we'd started thinking more seriously about organising an event to raise awareness and create momentum in the water sector," Kennedy says. "With collaboration being one of the key strands, we thought it would be really powerful if Mott MacDonald, Stantec and MWH Treatment put on an event together."
The event brought in around 100 attendees, including water companies, contractors and suppliers, and featured speakers from the water sector, contractors, regulators and the wider infrastructure sector.
Polls over the course of the day showed that attendees' understanding of Project 13 had increased by the end of the event, along with their appreciation for the role that it could play both across infrastructure and within the water sector.
"Feedback was very positive," Kennedy says. "The general feeling in the room was that it was very applicable to the water industry.
"The goals of Project 13 are great customer service, increases in productivity and improvements in sustainability, which definitely align with the challenges we face in AMP7."
Implementation
In 2018, four organisations became official early adopters, agreeing to implement Project 13 principles in all or part of their programmes.
Along with Anglian Water's capital delivery alliances, the Environment Agency's Next Generation Supplier Arrangements, Heathrow's expansion and National Grid's London Power Tunnels project signed up. Network Rail and Sellafield followed, and Sydney Water then became the first to take it on internationally.
While Project 13 is not being pitched as a universal solution – there are always likely to be individual projects of limited size that can be completed more effectively using more traditional approaches – there is clearly reason to believe it could be much more widely adopted.
"A number of UK water companies are adopting the principles," Evans says. "They're not yet formal early adopters but they're part of that wider conversation. There's an emerging water hub for Project 13 and the learning is being shared."
Anglian Water was well placed to adopt Project 13 through its alliances as the utility had already spent a long period honing its role as an intelligent client.
"A lot of water companies have changed the model every single AMP," Stantec's Jackson says.
"The ones that have been successful, like Anglian Water with the @One Alliance, have tweaked the model but overall had the same long-term relationships with partners and an overall alliance environment. These models take a lot of time. It's a lot of tweaking and refining as you go to get it right."
It may be that some are not ready to adopt Project 13 in AMP7 but, even if the ideas are not implemented wholesale, the P13 Blueprint is likely to provide valuable insights.
"You'll always have different levels of maturity, but within Project 13 it's a case of having a look at it, how it's structured, and trying to apply parts of the principles," MWH Treatment's Kennedy says.
"People see change as time-consuming. It's outside their comfort zone. We're all busy, trying to do more with less, and we need confidence it's going to work, so demonstrating the value is important. But the water sector is looking to achieve a 15 or 20 per cent improvement in efficiency while providing ever better levels of customer service.
"You've got to challenge yourself – can the current way of working achieve that or do we need to look at a different approach? Project 13 is really trying to deal with the cultural and behavioural aspects and saying: 'There is another way.'"
WATER COMPANY VIEW: James Crompton, strategic projects director, Anglian Water
"Anglian Water's alliancing journey started in 2004 and our partnership with @One. By 2015, integrated, collaborative delivery models were in place for all parts of our investment programme.
"The benefits that truly collaborative and highly integrated alliances provide to the delivery of complex infrastructure programmes are well known and, in 2018, Anglian Water began looking to expand this approach for the delivery of its new strategic water resources programme.
"A key piece of work undertaken by the Infrastructure Client Group resulted in the publication of 'From Transactions to Enterprises' in 2017. The report featured several case studies and provided compelling evidence that got under the skin of what is not working and is outdated in today's infrastructure delivery.
"Out of this, Project 13 was born. It strives to push further towards enterprise delivery models by setting out a number of key principles that define this shift.
"So, when Project 13 launched in May 2018, just at the same time Anglian were planning to go out to market for a new strategic alliance, the opportunity to develop the alliance in line with these principles was too good to miss.
"To help us build further upon our previous approach to alliancing, we swiftly adopted the following Project 13 principles in a number of areas:
• Focusing and engaging on customer outcomes
• Understanding the capabilities that can add value in delivering outcomes
• Developing an integrator role accordingly
• Developing commercial models that reward out-performance, not work
"Project 13 works on right-to-left thinking, putting even more focus and engagement on customer outcomes. This in turn helps to drive a commercial model that rewards out-performance in achieving said outcomes rather than just delivering work.
"Simple, incentivised commercial contracts and mechanisms that drive the right behaviours and performance are vital to setting up a leading enterprise arrangement. This helps to stimulate innovation and the development of new skills within the alliance, providing an engaging and focused approach which ultimately benefits the customer.
"Digital technology also plays a big part, as does a sound understanding of the range of capabilities needed to deliver.
"Taking time to understand and then procure for the capabilities required to deliver our desired outcomes has allowed us to target organisations that align most effectively with these outcomes.
"The ability to establish and articulate the integrator role and functions at the beginning of the procurement process has been vital and will help the new alliance to function effectively at a much faster rate.
"The new approach has allowed Anglian to strive for the capabilities required from the integrator rather than just individual organisations, thus creating an essential co-dependency for the strategic partners. It has also helped to create new mindsets, thinking and innovation, particularly for digital twin and 'Construction to Production' initiatives.
"Even at the early stages of the procurement process, there was a real sense of opportunity and excitement generated, particularly around the potential enabled by focusing on outcomes from the outset.
"There are a number of early adopters signed up to and working with Project 13, each with their own challenges, customers and outcomes. With this comes rich learning and experience, which is already starting to create a strong cross-community network of ideas.
"Offspring hubs are being created to help with specialist areas such as digital twins, with three early adopters coming together to help strive forward with the Construction to Production initiative.
"We are already seeing a community with numerous links and networks of relationships and cross-sector learning emerging out of Project 13. Embarking on the journey with other organisations that face similar challenges is powerful and will undoubtedly move Project 13 farther and faster than any individual organisation can alone."
Dale Evans will be discussing Project 13 at the WWT Wastewater 2020 Conference & Exhibition on 28 January in Birmingham. For more information, visit https://event.wwtonline.co.uk/wastewater
This article originally appeared in the September issue of WWT