Mobile networks: the key to smarter water solutions
Low Power, Wide Area (LPWA) mobile networks could be an invaluable tool for water companies and their contractors to help tackle water challenges and deliver smarter operations, writes Dr Shane Rooney, Executive Director of the GSMA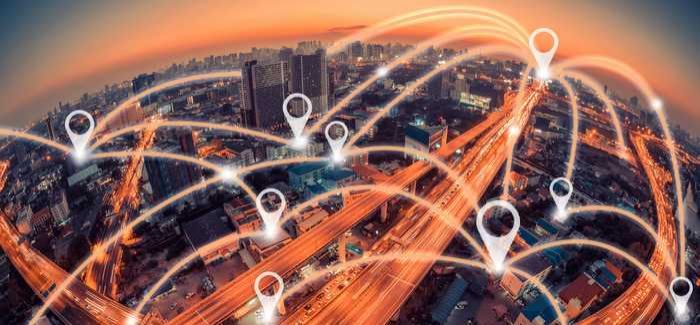 In summary
• Low Power, Wide Area (LPWA) networks are an area of the Internet of Things (IoT) ecosystem that has been steadily gaining momentum
• Mobile LPWA is unique in its ability to communicate information in underground or hard to reach locations and in such a way that supports long term battery life
• Mobile LPWA technology can be paired with sensors and water meters to detect leaks and reduce waste, allowing water management firms to keep track of any potential problems that could pose a risk to both people and the environment
Managing the supply of sanitary water is a critical, yet demanding task for regions around the world. And the challenges around this responsibility are only likely to intensify further. The effects of climate change are continuing to occur, increasing the propensity of drought in many parts of the world, and a rising global population compounded with mass urbanisation mean that new processes are required if water consumption demands are to be met.
Climate change is one of the biggest threats facing the water industry today. Occurrence of extreme weather brought about as a result of global warming, including floods and drought, are increasing in regularity and severity. In the long term, areas of water scarcity are likely to become more pronounced as average temperatures rise and desertification of some regions becomes a real risk. What's more, extreme weather conditions are putting additional strain on the legacy systems that maintain water supplies. This has led to one of the greatest challenges for water companies; the balancing of cost between replacing aged sections of the pipeline before it fails, and the expense and disruption of replacing it after a leak.
Another challenge is that water consumption can run out of control if it is unchecked. Issues from leaks, empty properties and inappropriate use of water can all affect the quality of supply to homes and businesses in a surrounding area. In fact, water networks often struggle to identify and fix leaks, which can regularly result in 20% of potable water being lost from the network, according to Ofwat. Water leakage on the supply side can result in large volumes of water being lost, and when on the customer's property, this can cause excessive bills and in some cases significant damage and cost to repair.
As such, it is vital that domestic, commercial and industrial water services adapt to these challenges. Fortunately, these companies can drastically improve their efficiency by leaning on recent technological advances.
Mobile IoT networks
Mobile networks in licenced spectrum represent a huge opportunity for water services. Low Power, Wide Area (LPWA) networks are an area of the Internet of Things (IoT) ecosystem that has been steadily gaining momentum and could hold the key to dealing with the water challenges. This has long been noticed by the GSMA, who included sustainable water management as one of their Sustainable Development Goals.
What makes Mobile LPWA unique is its ability to communicate information in underground or hard to reach locations and in such a way that supports long term battery life, which is one of the main issues that has plagued water management in the past. This presents a major benefit for water companies, particularly as it was recently revealed by an Oxford University scientist that many UK water companies are still using divining rods to find underground pipes, despite there being no scientific evidence they work.
Additionally, Mobile LPWA technology can be paired with sensors and water meters to detect leaks and reduce waste, allowing water management firms to keep track of any potential problems that could pose a risk to both people and the environment. It also helps track any major costings that lie ahead, with the ability to detect issues before they evolve into fully blown problems.
The GSMA Smart City Guide: Water Management explains in detail how this technology and other existing mobile technologies are becoming an integral component of the Smart City, and includes case study examples in Tainan City, Taiwan, a city at the confluence of several major rivers, and in Las Vegas, an area that has struggled with underground pipes. Las Vegas is a great example of Mobile LPWA technology being used in the best way possible to solve a dangerous and expensive problem. AT&T installed a sophisticated pipeline monitoring system, to identify leaks that could otherwise go unnoticed for months and are nicknamed by some as 'ticking time bombs'. This kind of system coupled with mobile communications and data analysis has helped city leaders to make more informed decisions that extend asset life, and reduce operating risks.
These case studies reveal the breadth of mobile technology, and how it can be applied in so many different cases and instances to help with the management of water, leading to reduced consumption, improved leak detection, and better monitoring of water quality, to name just a few of the benefits.
Affordable solution
Of course, many observers will comment on Mobile LPWA technology and how the adoption of such technologies will depend on its cost effectiveness. In this respect, there are a number of ways in which LPWA has the edge over conventional solutions. Mobile LPWA devices transmit relatively low amounts of data and consequently, the overall cost of the solution is kept to a minimum, meaning that the technology can be retrofitted at relatively low cost.
Monitor remotely
Importantly, Mobile LPWA gives water companies the ability to remotely monitor water usage in many below ground locations, meaning they can take readings more regularly and become less dependent on manual or drive by readings. The proof is in the pudding, with existing mobile-enabled remote monitoring solutions such as AT&T's HydroPoint proving their value by saving customers £100M and 68BN litres of water in 2015 alone.
Ultimately, both cities (where they are responsible for water supply) and water utilities can benefit from smart connected water meters and other IoT sensors in the water network. Other areas of water network operation are assisted by the move towards the use of IoT for network monitoring and management. At the heart of this change are mobile operators, who provide the solutions to cater to the needs of the water industry. As more and more projects start to implement mobile technology, the future of water management may become an area where firms and organisations can make a positive impact on the lives of people, the environment and the economy all in one go.
-Read the GSMA's report on smart water management
-This article appears in the February 2018 issue of WET News.