Meeting the SuDS challenge
A report indicates that the UK has a long way to go on implementing sustainable drainage systems, yet advice and technological solutions are now available to help accelerate progress, Jacopa Ltd managing director Alex Lloyd writes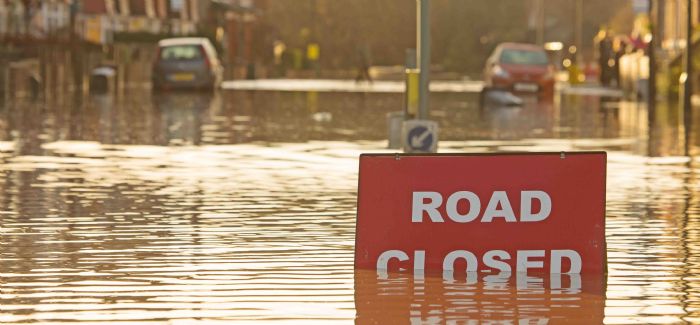 One of the most common and destructive effects of climate change is the increase in the frequency and severity of urban flooding. Yet traditional, capital-intensive solutions are increasingly being rejected because of a lack of available funds. The uncertainties of future climate effects also mean that solutions that operate to defined risk levels can also become quickly outdated.
Sustainable drainage systems (SuDS) - cost-effective solutions that seek to ensure flood peaks percolate gradually into watercourses - would therefore seem to be an ideal answer. However, a new report from the Landscape Institute (LI) and Construction Industry Council (CIC) highlights that the UK still has a long way to go in implementing such systems.
The report shows that 25% of local authorities do not have formal SuDS policies in place, or any immediate plans to implement them, and that 96% of planning applications do not refer to SuDS. However, it also highlights that relatively small changes in government guidance could bring better outcomes for communities and the environment.
SuDS development
The new work notes that SuDS are an important way of managing surface water runoff in built developments. These solutions, which mimic natural percolation of storm water into the environment, were introduced to the English planning system in 2010, and national planning encourages them in all developments unless there is "clear evidence" that they are inappropriate. Wales has gone further, making them mandatory for new developments over 100m2 from this January, and Scotland, with more precise guidance on responsibility for maintenance, has long been a focus for SuDS development.
The report, which surveyed Lead Local Flood Authorities, stresses that a huge step change is still needed with 99% of local authorities reporting that the quality of planning submissions for SuDS are either 'inadequate' or 'mixed'. Research in 2017 showed that 25% of local authorities had no formal SuDS policies or plans.
The research also shows that delivery is a long way behind ambition. Just 3% of authorities say they have received adequate information to assess a planning application appropriately. The review also suggests, however, that relatively small changes in government guidance could provide better outcomes for communities and the environment.
The conclusions have implications for the development of SuDS and help to explain why England lags so far behind Scotland in terms of implementation - unless authorities understand how to assess planning applications and developers how to design appropriate SuDS systems, these vital solutions could continue to be neglected.
SuDS advice
However, the issue may be more one of lack of understanding of where to obtain help. Expert guidance is available from the Construction Industry Research and Information Association (CIRIA) and its specialist SuDS platform Susdrain in the form of both SuDS fact sheets and CIRIA's highly-regarded SuDS manual. The water industry has also produced guidance, for example, Anglian Water's own SuDS adoption manual.
Arguments over responsibility for maintenance have also posed a significant barrier to implementation in England - in Scotland, where responsibility was clarified early on, SuDS have been extensively adopted. Again, this aspect is now made clear in the water industry guidance.
Helpful technologies
Exemplar technologies are also now available to ease the transition to this type of approach. These include Jacopa's HydroStyx solution, which regulates flows within trunk sewers to attenuate peak flows and utilise potential storage volume to reduce flood risk.
HydroStyx is a cost-effective, autonomous wastewater control solution, designed to minimise inner-city flood risks, which forms part of the CENTAUR (Cost Effective Neural Technique to Alleviate Urban Flood Risk) project. This was developed and tested at the University of Sheffield, and the first pilot plants were installed in Coimbra (Portugal) and Toulouse (France) to protect historically valuable parts of the old towns.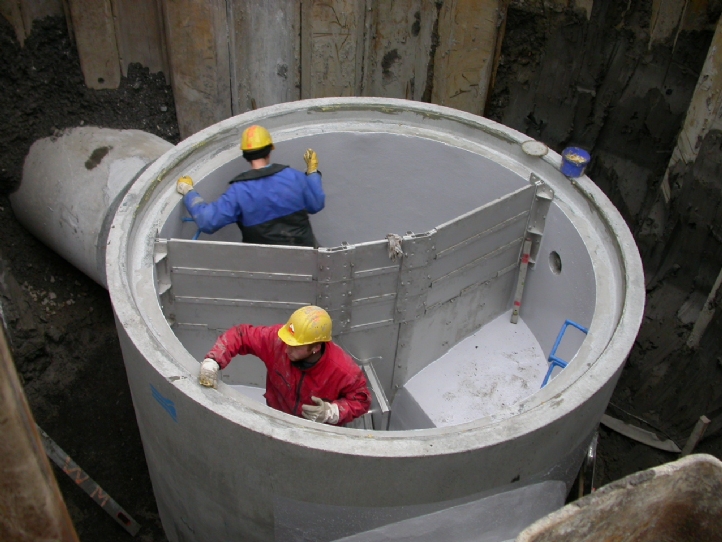 A HydroStyx system being installed
Many real-time control (RTC) projects focus research on very large networks, such as complete sewerage systems that include complex sensor networks connected to a central control. These in turn are run by costly and complex calibrated hydrodynamic modeling tools and radar sweep technology.
CENTAUR is a cost-effective solution that uses data-driven approaches to enable real-time control strategies for the use of local channel storage volumes. Sophisticated computer-aided techniques are used with specially designed outflow regulators to reduce the risk of flooding. CENTAUR is autonomous, decentralised, and does not require a hydrodynamic model. The system learns; it is flexible and adjusts itself over time to the type of changes in runoff that can result from climate change, land use or population growth.
The reduced investment costs and minimal infrastructure required mean the system can be gradually installed in high-risk locations so that water companies and local authorities can tailor their approach to local conditions. The surveillance and control system enables autonomous control of the flow rates and monitoring of the available channel volumes.
CENTAUR utilises the Jacopa Steinhardt HydroStyx discharge brake, with its integrated emergency overflow. This non-powered mechanical sewer system management tool can be installed in the shafts of large-diameter trunk sewer systems before combined sewer overflows (CSOs) that tend to breach their consents.
The stainless-steel cascade arrangement retains water in the sewer or a stretch of sewer network, using unused or partially-used volume and delaying the outflow of water into the receiving structure. The HydroStyx is available either as a weir brake, which holds back discharges at a fixed surcharge level, or as a swinging brake: two swing gate elements that retain water to a designed attenuation volume. Using existing entry chambers, both types of HydroStyx attenuate the flow as it passes from section to section, taking the peak out of the storm surge.
Such technology-based solutions fit well into the overall SuDS framework, as attenuating storm flows is at the heart of both engineered and natural solutions such as swales, detention ponds, permeable paving, subsurface attenuation crates, green roofs and related technologies such as the HydroGuard sewer flushing system, which prevents sediment build-up in sewers.
Attenuation of storm flows in this way, by utilising the unused storage within the existing volume of the sewerage system, can prevent flash flooding and enable other SuDS solutions to be designed to be smaller, and therefore less costly and space consuming. The HydroStyx also closely matches the basic ethos of SuDS, of attenuating storm flows to eliminate the sharp peaks caused by excessive construction of hard surfaces on flood plains and other urban areas.
SuDS benefits
The benefits that SuDS bring are worth the effort of identifying sources of guidance and clarifying maintenance responsibilities. They include not only flow attenuation but also surface and groundwater quality improvements and reduction of operational and embodied carbon. They can also enable headroom for extra urban growth and reduce peak flows to treatment works.
The systems also help to resolve some of the issues highlighted in the LI/CIC report findings and can be used in tandem with other SuDS solutions to help prevent stormwater flooding. They provide cost-effective solutions that are simple to install, require no additional footprint, and that empower owners to take control of increasingly acute climate change-related issues.
Hear more about SuDS at WWT's Sustainable Drainage Conference on 1 May. For more information, visit: event.wwtonline.co.uk/suds
This article originally appeared in the April issue of WWT