Meet the WIA Finalists: Water Industry Contractor of the Year
In the run-up to the Water Industry Awards, WWT is taking a close look at the companies and initiatives that have made the shortlist. This week, we look at the Water Industry Contractor of the Year category.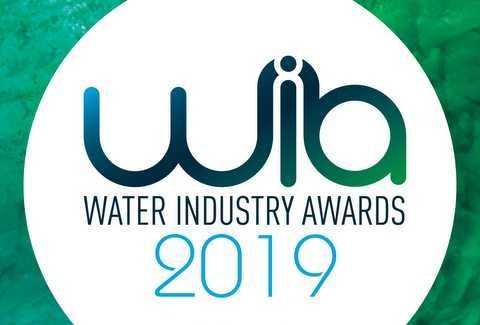 The 13th Water Industry Awards, organised by WWT and WET News, celebrate and reward outstanding achievement and innovation in the UK water industry. The awards will be given out at a gala dinner on Monday 20 May, 2019, at the Hilton Birmingham Metropole, Birmingham.
Each week before the awards, we are placing a different category shortlist in the spotlight. This week, we look at the Water Industry Contractor of the Year category.
The shortlisted finalists in the Water Industry Contractor of the Year category are:
Anglian Water's @one Alliance, which includes Balfour Beatty, Barhale, Mott MacDonald Bentley, MWH Treatment, Skanska and Sweco. The alliance was formed in 2004 and has committed to deliver more than half of Anglian Water's capital investment programme over the course of AMP6, equating to around 800 schemes worth approximately £1.2 billion. The alliance prides itself on its efficiencies and innovative working practices, including extensive use of offsite build and digital technologies.
Morrison Utility Services, which has longstanding working relationships with Thames Water, Southern Water, Yorkshire Water, Anglian Water, Scottish Water, Severn Trent and Welsh Water. The company, which is part of M Group Services, has a portfolio of more than 400 innovations that it can adapt to each of its clients, such as the use of an unmanned aerial vehicle (UAV) technology and a purpose-built, 3D-printed 'inspection boat' to internally inspect a potentially hazardous tunnel.
MWH Treatment, which returned to the UK market last year after a spell as part of Stantec. The firm is part of six framework contracts, which include partnerships for Anglian Water, United Utilities, Scottish Water, Southern Water and Thames Water, and has emphasised its long history of collaborative working. The firm was quick to adopt the digital approach in AMP5 and AMP6 by establishing agile, multi-skilled teams collaborating directly with supply chain, partners and clients, and it has focused on the transformation from digital engineering to digital delivery using its Digital Delivery Toolbox.
nmcn, which is the new single identity for North Midland Construction and Nomenca. The multi-disciplined design and build contractor has worked in the water industry for almost half a century and can boast that it self-delivers most of its operations and has its own manufacturing and offsite build factories, and its offering has been enhanced through the use of 3D printing. nmcn, which has also received recognition for its emphasis on its staff and customers, has had already had some significant AMP7 framework success with South West Water and Severn Trent.
Tickets for the Water Industry Awards are now on sale. Details here: https://waterindustryawards.co.uk/book-your-table/