Meet the WIA Finalists: People Initiative of the Year
In the run-up to the Water Industry Awards, WWT is taking a close look at the companies and initiatives which have made the shortlist. This week, we look at the People Initiative of the Year category - sponsored by Galliford Try.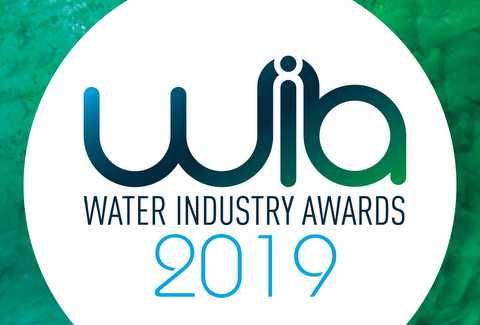 The 13th Water Industry Awards, organised by WWT and WET News, celebrate and reward outstanding achievement and innovation in the UK water industry. The awards will be given out at a gala dinner on Monday May 20th, 2019 at the Hilton Birmingham Metropole, Birmingham.
Each week before the awards, we are placing a different category shortlist in the spotlight. This week, we look at the People Initiative of the Year category, which is sponsored by Galliford Try.
The shortlisted finalists in the People Initiative of the Year category are:
Anglian Water's @One Alliance for its L.I.F.E. (Living an Injury-Free Environment) initiative. This behavioural change programme aims to create a happier, healthier and safer environment for everyone involved on the alliance by making health and safety personal, relevant and important. In 2018 the programme included orientation sessions where shared experiences of heath and wellbeing; 'health MOTs' where team members could have check-ups on their overall heath; and 'LIFE champions' who help spread a collaborative approach to health and wellbeing through the organisation.

Pelican Business Services for its Customer Services Academy, which trains new customer service advisers to the team which serves 2.5 million customers on behalf of Bristol Water and Wessex Water. The approach included gamification, games, energises, practical exercises, theoretical work, role plays, videos, mock and live customer calls; because it was delivered in a centralised way it saved the company over £100,000 in training costs per year, while receiving positive feedback from participants and reducing the amount of coaching, feedback and performance related conversations required from team leaders in the early months of employment.

Scottish Water and Cranfield University for the Water Science Development Programme, which targeted Scottish Water employees of all seniorities and specialisms and aimed to give them a sound scientific understanding of process engineering principles as they relate to water and wastewater treatment. Over 300 individuals took part in the programme, and as well as boosting their own credibility and confidence, Scottish Water believes the training helped improve treatment works compliance and performance by encouraging team members to collaborate, contribute and challenge each other in a constructive way.

Stantec for its Cradle to Sage recruitment, retention and talent development programme, which looks at the whole life cycle of becoming and being a professional engineer.
The programme boasts initiatives which contribute to success throughout six stages: inspiring children; engaging with educational institutions; graduate and apprentice development; developing professionals to chartership; engaging experts in continuous development; and engaging retirees in the development of future skills. The programme involved more than 70 events in 2018, engaging with over 6000 school pupils and achieving a 40% increase in graduate and apprentice pass rate, among other benefits.

United Utilities and The Challenge Academy Trust (TCAT) for its TCAT Masterclass, which worked to promote science, technology, engineering and maths among schoolchildren through a 16-week masterclass programme for year 9 students from four high schools. Teams from the four schools were matched with mentors from United Utilities, and set an engineering challenge to solve. The masterclass culminated in a final presentation of the work to a panel of judges and a celebration of the achievements of the teams.

Tickets for the Water Industry Awards are now on sale: the early bird rate for table bookings expires on March 29th. Details here: https://waterindustryawards.co.uk/book-your-table/