Meet the judges of the Water Industry Awards 2021
WWT chats to some of the judges of the 2021 WIAs, to find out what they are most excited about for this year's awards.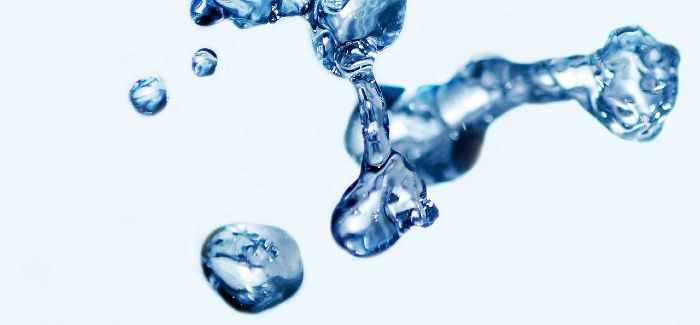 The 15th annual Water Industry Awards are just around the corner and, after a record-breaking number of entries, the job of deciding the winners was no mean feat. 
Rising to the challenge was our panel of expert industry judges who, after much discussion and debate, chose the worthy winners.
Here, we meet some of them (virtually, of course) and ask them what they are most excited about for this year's Awards.
Ceris Van de Vyver, head of water consulting, UK, Isle Utilities
"It is a great privilege to be a judge in this prestigious exciting event.  With many wonderful innovative technologies and projects developed and delivered this year, the event provides a great platform to give recognition to those involved. With power and chemical costs always increasing, innovative technologies and projects to optimise treatment, deliver good wholesome water to customers as well as to take it away effectively is always on top of the list for the industry. In this digitised smart world of technology, it would be good to see applications that really have made a transformational impact within the water industry."
Tom Stephenson, pro vice chancellor, research and innovation, Cranfield University
"I am really looking forward to seeing innovations that apply across all aspects of the water sector – potable water, wastewater, infrastructure, people working in the business, regulation – and of course, customers. Digital transformation of business is something I would expect to see – I believe that the sector has more opportunities than many to take advantage of things like artificial intelligence, digital twins, and mobile communications. But let's not forget the physical assets – and the need to address the whole zero net carbon agenda. The sector has a way to go on reducing its carbon footprint - so novel technological solutions are needed."
Hayley Monks, founder, Women's Utility Network (WUN)
"The WIA are a great opportunity for the industry and the people within it to showcase what they are doing and a wonderful platform for recognition of the talent in the sector. I am particularly looking forward to seeing the contribution and innovation by female role models and young females in the sector. These achievements and the awards recognition of them, play a key part in attracting and retaining women in the sector."
Rob Light, chair, Consumer Council for Water
"This year's awards are a great opportunity to recognise how the industry has evolved to meet the challenges in this unprecedented year. I am looking forward to seeing how entries have embraced the opportunity to develop new solutions to both old and new problems, championed real innovation and embedded consumer views, interests and benefits into the DNA of their organisational thinking and actions."
Trevor Bishop, director, Water Resources South East (WRSE)
"It's clear 2021 is shaping up to be an exciting year for the Water Industry Awards. The entries are increasingly showing a clear focus on helping to tackle some the sectors most pressing challenges for the future – resilience, net zero carbon, improved service to customers, the environment and efficiency. The feeling of a stronger common purpose across companies, regulators, government, and customers/stakeholders on the challenges ahead is hitting home and focusing minds. What is most striking is that the 'impact benefits' of so many entries this year – they are some of the strongest we have ever seen, and its clear many entries can and will make a real difference – so it's going to be a tough year for the judges too."
Marcus Rink, chief executive, Drinking Water Inspectorate
"Shinning a spotlight on the best from our industry recognises all those who work in, support, and contribute to the safe delivery of drinking water, removal of wastewater and the protection of the environment through which water cycles. Strategic objectives through to operational commitment provide a solid base upon which innovation, creative thinking and even the motivation to deliver those initiatives which result in the excellence we can see in these awards. In a time of real challenge to all, I look forward to entries which transform our thinking to deliver better, greener and make more efficient use of resources whilst improving the high standards which our industry expects."
David Dangerfield, director of operations (north), Environment Agency
"I am delighted to have been asked to take part in judging the 2021 Water Industry Awards. Climate change and a growing global population mean that we must take even greater care of our natural environment and water resources. I was keen to see how innovative approaches and new technologies are being applied to real life environmental challenges, and how organisations are working together to implement projects that deliver multiple benefits for the environment and communities. I have been inspired by all the projects I have seen and the benefits they have delivered."
Lila Thompson, chief executive, British Water
"I'm delighted the Water Industry Awards have launched a Woman of the Year category for 2021. I am expecting an exciting range of entries highlighting the impact women are having in their own organisations and the wider water community. British Water launched its own Women on Water campaign in 2018, so it is great to now have this award recognising the brilliant work of women in our sector. I hope the winners' stories will encourage more women to establish and build a career in water. The entire water community and supply chain has received widespread praise for how it has delivered for customers during what has been an unbelievably difficult year. The awards give us a great opportunity to celebrate our achievements."
Martyn Hopkinson, managing director, MH20 Consultancy
"I am so pleased to once again be involved in the judging of the Water Industry Awards. In these most difficult of times and with the increasing challenges facing our sector it is even more important that we recognise the need for excellence in the delivery of water and wastewater services. I am particularly excited to see the entries for the 'Rising Star of the Year' award that I know will reflect the excellent standard of young men and women who are joining our industry, bringing the massive benefit of their knowledge, enthusiasm and innovative thinking to the sector."
Tony Conway, director, Conway Water Consulting
"The landscape surrounding our industry is populated with a host of opportunities to be pursued and challenges to be tackled, and moving forward demands that we embrace innovation, collaborate and drive change.  The Water Industry Awards provide the occasion to shine a light on all that is best in our industry, highlighting leading thinking and outstanding delivery. Our award winners paint the picture of what is possible when we harness our creativity and focussed delivery, redefining excellence and providing a signpost to the future as we focus on our core mission of serving our customers."
Stephen Youell, chair, Institute of Water
"I am really excited to again be part of the judging panel for the WWT Innovation Awards. Over the last year, the sector has had to adapt to new ways of working and I'm looking forward to see how innovation has driven these improvements in ensuring water and wastewater supplies continue to be provided to customers."
Ana Soares, senior lecturer in biological engineering, Cranfield University
"The UK water industry is constantly faced with new challenges and pressures. The sector needs to pull together to find, test and demonstrate innovative approaches, technologies and ways of working to respond to those challenges. Net-zero targets, sustainability and mitigating climate change, whilst discharging very high effluents, are certainly areas that deserve attention. Despite the difficulties of 2020, the water industry trailblazers have had a busy year and we will be looking for those innovation gems in the WWT Water Industry Awards entries."
Nicci Russell, managing director, Waterwise
"Having been a judge for the Water Industry Awards for the last three years, I'm absolutely thrilled that there is now a dedicated award category for 'Water Efficiency Initiative of the Year'. We are at serious risk of running out of water in the short-term if we don't take action now - this is a challenge right here, right now, and right across the UK. I hope this award will highlight some of the fantastic work that's going on to support customers to use water wisely. I really look forward to seeing the entries."
---
While government restrictions apply and face-to-face contact remains limited, the organiser has confirmed that the awards ceremony will again be held online, Thursday 27 May 2021. 
WWT's first show-stopping virtual awards ceremony in July 2020 was enjoyed by over 500 attendees.
To join this year's celebrations, register your free place by clicking here