Maximising water efficiency savings from smart meters and adapting to lockdown
From 1 September, Thames Water will restart its award-winning programme of in-home water efficiency visits having used lockdown to analyse smart meter data and target advice and interventions at customers with higher than average use. Alice Hill, a water efficiency project coordinator for the company, explains more.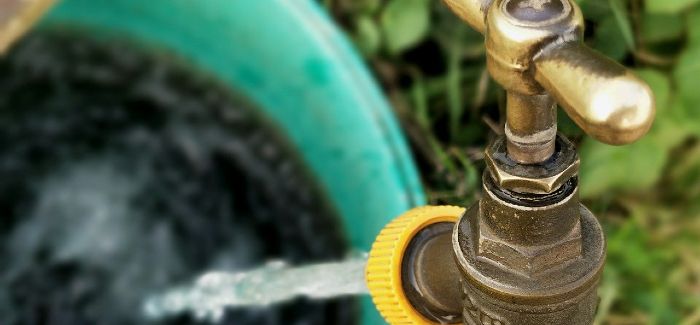 In March 2020 we had to pause our programme of home water and energy saving visits, known as Smarter Home Visits (SHVs) due to the Covid-19 pandemic, which meant all but urgent visits to our customers' homes were no longer possible. This coincided with an increase in domestic water use on a scale we've never seen due to so many people being at home instead of work and school, increased hand washing, clothes washing and home cleaning to prevent the virus spreading, coupled with hot sunny weather and increased outside water use. In some areas demand was up by as much as 20 per cent.
It was clear we needed to continue to work with our customers to help them save water to ensure there is enough to go around in the future but also to help us keep up with the high demand, at times driven by abnormally hot and dry weather around Easter time and in late May and early June.
We developed virtual SHVs with our partner, Groundwork, and were the first UK water company to start delivery in May 2020. We initially offered visits to customers who'd had their in-home visit cancelled due to the pandemic and then turned our attention to those customers using the most water. We used data from our 450,000 smart meters, which generate more than 10 million reads a day, to identify which households were high users and therefore had the biggest potential to make savings in terms of water, money and energy by becoming more efficient. We then phoned them to let them know their water use is above average and to offer a bespoke virtual SHV.
These were carried out over the phone or via video call at a time to suit them. Just like the traditional in-home visits, during the calls our advisors carried out a bespoke water assessment of the household, gave tailored advice on how to save water and identified suitable water saving devices for showers, taps and toilets which, instead of being fitted for them, were posted directly to the customer to self-install.
Uptake of our virtual visits was great, with around 60 per cent of the customers we contacted taking us up on our offer. It's clear many have taken on board the advice too as our smart meter data is showing measurable water savings following the visits.
The savings are not quite as high as those achieved by our face to face visits, as we can't fix leaks or convert old inefficient single flush toilets to duel flush ones remotely, but they're still showing significant water savings of around eight to ten per cent of the household's water use which will contribute to our water efficiency goals and bring down their metered water bills.
As we start up our in-home SHVs again from September, for those customers comfortable with having one of our advisors in their home, we intend to use smart meter data even more to target those households who use the most water and therefore need our support the most.
We've looked at the link between how much households use pre and post a visit and found low to average users (less than 500 litres per day per household) which account for the majority of our customers, don't save as much following a visit as our higher users, who go on to make much bigger savings of more than 100 litres per day on average.
We're also now targeting households which through meter data we identify as having a continuous flow to offer them a visit and free repair to their leaking tap, toilet etc.
This targeting of our household water efficiency programmes will maximise the water savings delivered per visit and increase the cost efficiency of our programme. It will also benefit customers moving from an unmeasured tariff to a metered tariff who are likely to receive a high bill associated with their high water use.
We'll continue to offer our visits to all customers who request them to ensure not only our water efficiency, but also affordability and priority services advice is available to all customers.
We and the rest of the industry have incredibly demanding per capita consumption (PCC) reduction targets to meet over the current five-year period as well as needing to meet our targets in our Water Resource Management Plan and ensure security of supply. It's vital we build on our smarter homes visits success and continue to find ways of maximising the water savings delivered by our demand reduction programmes to meet these targets.