Managing infrastructure presents a growing digital challenge
Mark Kaney, director of asset management at Sweco UK, calls for the water industry to support a deeper commitment to data consistency and take advantage of the efficiencies that digital asset management can deliver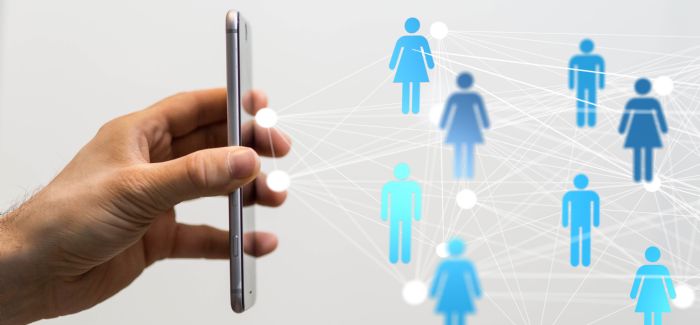 Digitalisation and the increasing amount of data that water companies have at their disposal is transforming how they operate. This information is being used to shape and streamline usage and maintenance procedures, monitor flood or pollution risks and identify operational performance issues, to comply with increasingly stringent regulations and higher customer expectations. Robotics and AI driven automation are also starting to play a part with several water companies creating innovation hubs, technology shop windows and digital sandboxes to demonstrate how these new technologies can be incorporated. These are often driven by data and require large quantities of this to derive trends and inform artificial learning.
The sheer volume of information this creates brings management challenges and concerns over data security. In addition, the speed in which technology evolves means that systems agreed at the conception of a new infrastructure asset are often outdated by the time they are completed and put into use.
A new approach to managing data
Implementing a comprehensive digital asset management (DAM) programme can help address these issues. But, this is still a relatively new concept for utility providers and the skills needed to deliver such an approach are in short supply.
This means there is a distinct lack of understanding within the industry towards how data can and should be used, and there's often confusion among management teams over where responsibility for it lies. While information may be collected, there is often uncertainty over its ownership, which creates inconsistencies with how it is analysed and reported.
As a result, there is currently no set format or 'language' for classifying data across the UK's twelve water companies, or even within individual asset portfolios. Manually reconfiguring information is highly time consuming and expensive, for both utilities providers and the governing bodies they report to. This is particularly pertinent for Ofwat's five-yearly price review exercise, which involves collating a huge range of forecasting data from each water company to set pricing. Any inefficiency here is detrimental as ultimately, this is taxpayer's money that could be used to fund infrastructure improvements. Without consistency in how utility providers format this information, it is almost impossible to achieve the full efficiency savings that can be found by linking data sets and creating a comprehensive digital overview of an asset's operation.
This lack of ownership and consistency also poses more serious threats. Bringing such quantities of information online creates security challenges and water infrastructure is a potential target for cybercrime, considering the potential to disrupt water supply or tamper with quality. As legislation is passed such as the Network and Information Security Directive (NISD) and the General Data Protection Regulation (GDPR), alongside the trend for data management focuses on increasing accessibility, it's important to ensure that there are the appropriate measures in place and that companies fully understand its security needs.
To solve these challenges and extract the full value of digital analytics, there must first be a shift in industry attitudes towards how data is considered. There needs to be consistency and a commitment to treating data in line with the same regulations and respect that physical infrastructure assets are given.
The principles set out in BS1192 already establish clear guidelines for the management, analysis and exchange of data relating to any building or infrastructure project, but these are best practice recommendations and not compulsory. An industry-wide commitment to adhere to these guidelines would ensure consistency in the way that information is collected, stored and analysed. This would greatly improve security and bring efficiency savings which can be channelled back into improving infrastructure to benefit providers, regulators and consumers alike.
Building digital skills
Once data is properly considered as an asset class, building a stronger digital culture will be a key next step. Developing technical skills within utilities companies is essential. Training programmes need to be established to create a new generation of data scientists and technical officers who fully understand the value of data and how to collate, analyse and manage it. Building data teams from the ground up will also help determine ownership over information and drive digital understanding across the industry.
Where skills need to be outsourced, every effort should be made to fully embed outside teams into this culture. For example, we have worked with Yorkshire Water for over 12 years, with teams from both companies operating out of the same office to manage and improve performance across its 1,200 telemetry assets.
Once these skilled teams are in place, attention can then shift to introducing more efficient DAM processes that boost consistency and cohesivity across data sets, allowing more to be linked and analysed.
At Irish Water for example, as part of the national Water Industry Operating Framework (WIOF), we are currently developing tools for large-scale automation of data validation, transformation and onboarding. This will allow information to be collated from individual county assets into a single, national capability and help target a €1.3 billion saving. Digital transformation and data driven decision making will play a key part in achieving this.
The potential for efficiency savings that these new innovations will bring are huge and illustrate the central role that digital asset management should play in the sector. As we move further into an 'always on' culture, we expect data demands to increase markedly. By making sure we have a commitment to consistency and a digital culture in place now, water companies could deliver a more efficient, reliable utility at a reduced cost to the taxpayer.
This article originally appeared in the May issue of WET News