Making the future the present
Harry Cowan, chief executive of Power and Water Ltd challenges water industry decision makers and the regulator to eschew traditional decision making behaviour and embrace innovative technologies in a way that brings benefits to the environment, the water company and the customer.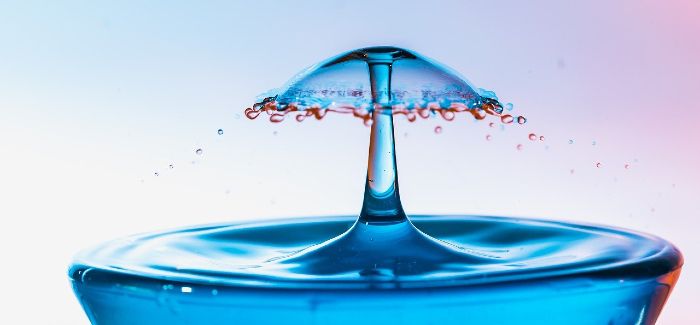 There are many factors at play which are impacting the planning horizons against which decisions must be made.  Figures obtained from the Office for National Statistics indicate an average annual growth rate for the UK population of 0.5% with England leading the way. This statistic translates into growing pressure on infrastructure. 
In addition to the population growth phenomenon, the demographics of the UK population are also changing with increased longevity and the growing "escape to the country" mentality which is depopulating some inner city locations and giving rise to housing developments in previously sparsely populated rural areas, imposing increasing strain on existing utility infrastructure.
Pressure from the different regulatory bodies in Scotland, England, Ireland and Wales is increasing with ever tightening consents and requirements arising typical with each AMP cycle imposing the need for change in works that had been upgraded or equipped to meet previous regulatory requirements.
Environmental lobbying to reduce carbon footprint, growing attention to the water footprint, reduce the use of potentially harmful and increasingly expensive liquid chemical treatment processes and seek to ensure that all operations are striving to contribute to the "Green" environment, impose conflicting demands on water companies.
These factors are showing no sign of abating and can only be addressed effectively by creating a planning environment that is agile and can respond to the criteria listed above.
Self-imposed Water Sector Limitations
A key barrier to benefiting from developments that address the situation described above is the deep-seated behaviour in Wholesale water Companies best described as "The Race to be Second"   
Risk Aversion
Whilst the Water Sector has onerous public safety responsibilities, this can be taken "a step too far" resulting a stifling of innovation and progress thus denying customers and the environment, in general, the advantages of processes that make a positive contribution.  It seems strange that innovative approaches that were proven in the national CIP2 trials in 2018 are being treated suspiciously and subjected to interminable "prove it again" trials by every company in the Water Sector.  This stubborn risk averse approach depletes the resources of those bringing forward products and processes that challenge the status quo and should be embraced in the present rather than consigned to the distant future through procrastination and the desire to remove any risk, thus eschewing benefits that are needed today for the benefit of the environment, the customer and the Water Companies themselves.
Convoluted decision-making processes
The "virtuous circle" that represents the decision-making process currently in vogue is an ideal implementation of a "Decision Avoidance" tactic.  Entrants to this decision making process are bewildered by the overlapping, multi-layered, vested interest, time consuming, often intransigent and inconsistent, parameters that are present in a process that typically involves Water Company Operations, Process, Innovation and Procurement teams, Consultants, Tier 1 Contractors, Tier 2 Contractors.  The number of layers present effectively insulates all concerned from the danger of having to make a decision that has a future contribution that could deliver positive benefit and contribution if it could be implemented today!
Short-term thinking on true cost of alternative solutions
The AMP cycle drives a distorted short-term focus on the investment strategy, concentrating, as it does, on a CAPEX mentality and attaching too little consideration to the Whole Life Cost aspect of decision making.  The main players, out with the Water Companies, in each AMP delivery programme have a relatively short timeline over which to deliver their programme of work and realise their revenue and profit objectives.  This can give rise to a "Vested Interest" approach with the suppliers charged with delivery, preferring known technologies and processes because there is no real gain in supporting innovative implementation which has a "future" environment and commercial benefit to be realised beyond the AMP Cycle in which they have been awarded contracts.  The "Totex" basis for decision making is slowly gaining credibility but depends on the asset owner making the decision to embrace a combination of the traditional asset-centric approach and a more responsible business-centric approach which takes account of future responsibilities, addresses the real operating cost of the chosen process from a financial perspective, which impacts consumer costs and the need for capital that will be required for the future AMP Cycles.
The current decision approach actively discourages Innovation
Given the increasing rate of change, growth, environmental regulation and pressure to improve the financial performance of Water Companies the current, long winded, convoluted decision making process has to change to bring pace into a system that is vital to the population, the environment and the future.
The role of the Regulator will be a vital element in encouraging the rapid adoption of disruptive technologies that will challenge the status quo which is represented by the "we've always done it this way, why change?"  Perversely, the Ofwat £200 million Innovation fund could turn out to inhibit the actual adoption and implementation of "future" technologies and process by encouraging ever more "research" within Water Companies rather than supporting those companies in the private sector who have "oven ready" solutions to put into short-term trials in Water Company innovation centres, thus shortening the current tortuous testing, sampling and proving cycle, in other words "Making the Future the Present!"
Uncomfortable Questions
There are many uncomfortable questions that need to be asked and answered, such as:
Is the "Local Monopoly" enjoyed by Wholesale Water Companies a barrier to innovation?
Removing the element of competition from an organisation takes the edge off innovation. When income is essentially guaranteed through the Price Review process, the latest regime being PR19 in England and Wales, attention is diverted away from moving quickly to improve the application of new technologies and processes which would improve the delivery of the core product – safe drinking water and treated waste water - to cost control and preserving the status quo.
There is another challenging and uncomfortable question for the Water Industry and the Regulator,
Is the award process for the £200 million Innovation Fund structured to encourage an innovative, future focused approach?
It is early days for this Government sponsored initiative however, as the award process unfolds it will be interesting to see whether any of this funding, which is only available Water Companies, will reach the advanced technology providers in the private sector.  There is a danger this funding will be retained internally to offset the investment in the so called "Innovation Hubs" set up by Water Companies who invite private sector providers to pay to trial the products that are needed for the future!
A final question for this paper is: What active part can or should Ofwat play in making the future the present?
No one would dispute the need for an overarching regulator to ensure the health and safety requirements of this essential commodity. Safe, clean water is vital to sustaining life and must be protected.  However, Ofwat has a pivotal role in "Making the Future the Present" by challenging the innovation process, challenging the status quo mentality, and insisting on a simplified decision-making process, untangling and streamlining the convoluted, energy and financial resource sapping process described earlier in this paper.
So What?
The "So What" is that there are many innovative approaches that represent the future and need to be accelerated into application for widespread benefit.  Frustratingly, the multi-layered, slow-moving decision-making process described in this paper means that progress towards adopting innovative, beneficial products is such that the present rarely catches up with the future and the industry is left with longstanding approaches that satisfy the "we've always done it this way, why change" mindset.
This results in beneficial approaches withering on the vine as the product owners give up in frustration, loss of stamina or lack of the resources necessary to overcome the many obstacles placed in their way, combined with long, drawn out evaluation and decision making.
To expand the "So What" question it then has to be reframed as "So, what can be done?" 
Firstly a key question needs to be answered; in the United Kingdom do we have a water industry which has the same issues with only local variations in water chemistry, or do we have 13 local monopolies (including Scotland and Northern Ireland), perhaps more accurately defined as 13 fiefdoms, within which there often to be found "mini-fiefdoms" that seem to be possessed of incredible power to block adoption of new techniques, processes and products!
Whether this is true or not, this analogy certainly manifests itself in the incessant and draining approach of innovation having to be proven to each water company individually, whether or not evidence exists from successful trials elsewhere or through national events such as the CIP-2 Trials that were held in 2018.
To make progress, the current decision making processes, and there are many variations across the industry, have to be streamlined by de-layering, moving responsibility closer to the water company organisations; support needs to be given if trials are required and results must be shared across the industry.
To quote a Latin phrase dear to my heart, we need "Acta non Verba" (Actions not Words) as opposed to the current state which is the mirror image, "Verba non Acta."
Case Study 1
In Turkey there are several rural communities whose sewage treatment comprises traditional septic tanks.  These communities are experiencing population growth and the current treatment process is suffering from capacity problems plus the existing ageing infrastructure is failing. The Turkish Government and a Private Sector Bank have created a development fund of $500 million to upgrade the sewage treatment process with a future proof solution for these communities.  An innovative combination of technologies produced by a Norwegian company with an advanced gasification plant and a UK company that provides a modular non-liquid chemical treatment process has now been approved for a PAID pilot in one community with a pressing need for a solution.  The decision making has taken place on a timeline of 12 months and this was only protracted to this length because of the Corona virus pandemic which restricted travel for over four months!  That is definitely "Making the Future the Present" even in times of massive global disruption.
Case Study2
For several years there is a 70 mile stretch of the River Wye which is subject to severe algal bloom, resulting in pollution of the river, fish stocks depletion, tourism revenue plummeting, and planning restrictions for industrial and domestic development.  A multi-agency Nutrient Management Board was established in 2014 to find a solution to this increasing problem but to little avail.  The profile of this issue was raised in 2020 by dint of coverage on BBC Radio 4 and two national newspapers.  A provider of a proven, innovative, environmentally safe solution with an attractive combination of operating cost and remote, automatic operation was championed by the multi-agency board.  The result was the usual response from the Water Companies charged with finding a solution, summarised as "a number of P removal schemes will be looked at during the current AMP7 cycle to explore potential solutions and will take into account existing and some more innovative processes……"  Meanwhile this stretch of the River Wye continues to suffer from increased pollution and the local economy negatively impacted.  This situation will probably worsen over this AMP7 cycle which started in April 2020 and will last for five years until 2025, by which time the search for a solution will have been underway for eleven years!
Contrast the approach described in Case Study 1 with that in Case Study 2 – which organisation and government is adopting an approach that really is "Making the Future the Present?" 
In Case Study 1 the National Government, a major Financial Institution, an independent consultant and the Local Government were able to conduct a wide technology sweep, evaluate innovative technological approaches, collate, and analyse data and approve a pilot project in just over one year.
The River Wye Case Study is a classic example of a bewildering bureaucratic structure with the Board comprising 11 members representing three national bodies, two local authorities, one water company, three national and local special interest groups.  Despite the urgency of the situation, the constitution of this group calls for it to meet every three months!  The Nutrient Management Board is "supported" by a Technical Group which meets every six weeks and comprises 10 members representing three national bodies, three local authorities, one water company and one local special interest group!  
In the UK we must change our approach to decision making urgently so that we can "Make the Future the Present!"