Making pipe dreams a reality
'Fascinating' European research by Saint-Gobain PAM UK confirms that TCO and totex considerations must be at the heart of our future planning.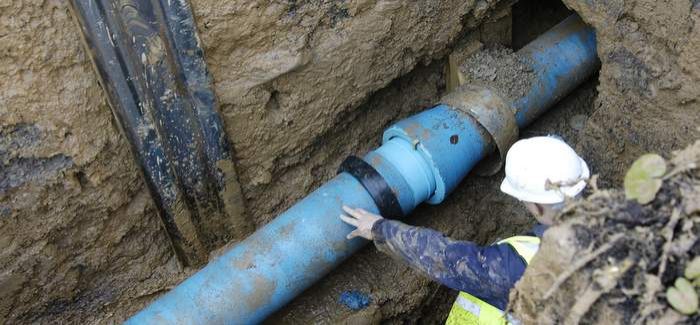 Saint-Gobain PAM UK has been looking carefully at the area of commonality of customer needs across European markets. Predicting market need for future water pipe networks and comparing it with that of the rest of Europe became goals in a fascinating project undertaken using cross-functional teams from France, UK, Finland, Germany and Spain. The project leant heavily towards exploring installation and service requirements as opposed to purely product development.
It utilised a formal process to discover customer needs, both known and unknown, and included techniques such as face-to-face interviews, side-by-side testing (comparing an innovated product with the closest 'best-in-class' equivalent already available) and technical brainstorming.
A key part of the process was the series of face-to-face interviews and site visits carried out in each country with water companies, design consultants, utility companies, contractors, specifiers and other invaluable industry representatives in order to ensure robust research results.
Pivotal role
The research results revealed a high level of theme commonality across all countries. One of the key findings in the area of total cost of ownership (TCO) is that pumping energy is a major contributor to energy cost and opex. 
Other findings include the fact that pipe service-life is key to long-term economic decisions; leakages can be a significant contributor to pumping cost and water cost; and failure repair costs are also important.
The project has yielded an invaluable level of customer insight. In particular, it has reinforced the pivotal role of the TCO model while highlighting the real need for early intervention to improve design throughout entire pipeline systems, whether pumped or not. Design improvements bring genuine added value through areas such as better pipeline longevity and enhanced environmental credentials. They can have a big impact, for example, on the reduction of concrete usage and CO2 emissions. All of which feeds neatly into the totex-based approach.
The fact that water companies are being assessed against long-term outcome measures proposed by the individual companies and determined through customer consultation supports this totex-based approach.
Water companies are being asked to reduce their original estimated costs for the service they provide. With long-term outcome measures playing an increasingly important role, driving down costs and optimising efficiencies are now more important than ever in order to minimise totex in the most effective way possible.
Predictability is therefore crucial, and nowhere more so than from the supply chain. This was certainly supported by the research results of our pan-European project. Water companies and their main contractors are looking for long-term supply chain partners who really understand all this and can offer excellent predictability for outcomes.
One way in which predictability can be optimised and significant efficiencies delivered is through closer integration and earlier engagement and collaboration with the supply chain.
In the context of pipeline procurement, one of the areas that provides the greatest opportunity for collaboration and for cost savings is the early involvement of a pipe supplier at the design stage of a project. Having access to initial design information enables the optimisation of pipeline design and energy consumption, the reduction of CO2 emissions and a 'right first time' outcome.
Future planning
Many of the projects in which Saint-Gobain PAM UK is brought into have already been designed. In more than 90% of cases, we are able to suggest design improvements, and in many scenarios avoid system failures due to inadequate design. We have seen countless instances in which these savings have reached hundreds of thousands of pounds.
With our pan-European research project confirming that TCO and totex considerations must be at the heart of our future planning, we will continue to make Value Creation a fundamental element of our future focus.
In this regard, the project has underlined the importance of developing innovative solutions such as our new piece of software, which is designed to estimate the TCO and Life Cycle Assessment (LCA) of a specific pipework depending on the material chosen for its construction.
The new software tool assesses all of the stages of a specific pipe network. It allows pipeline owners to compare up to four different pipework solutions in order to evaluate which one offers competitive advantages both from an economic and environmental perspective.
The TCO and LCA software tool relies on pipe network owners inputting data themselves: not pre-determined data by Saint-Gobain PAM UK, which guarantees a totally unbiased approach.
Data input for a specific pipe network includes areas such as pipe details, length of network, service pressure, flow rate, laying environment, financial information, transportation from pipe manufacturing plant to laying site, laying information, operation information, end of life information, etc.
Many other parameters are also included in order to build up as comprehensive a picture of the pipe network as possible.
Life cycle analysis is carried out in accordance with EN 14804 and EN 15804 and TCO is calculated in compliance with ISO 15685-5. The results delivered by the new software tool are invaluable to help project designers and client specifiers to support their technical choices.
This article first appeared in WET News August 2016.