Looking to the future
Leading figures from the UK water industry and government gathered at the Future Water 2012 conference held last month at the Royal Geographical Society in London.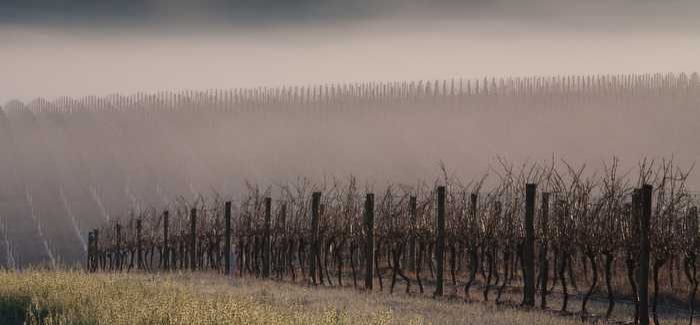 Yarra Valley was running out of water
The biggest challenges facing the water industry are climate change; increasing customer expectations; and public perception. This is according to Colin Skellett, executive chairman at Wessex Water, who says that while climate change is "without a doubt the biggest challenge going forward for this industry", customer expectations is also very important.
Speaking at Future Water 2012 last month, Skellett said: "Customers want good policy; reliable sewerage and water services; and stable and affordable bills. We need to get smarter about how we deal with customer expectations. We may have the greatest engineering but what customers perceive is their reality." Skellett said: "We've got our drought. People understand droughts but they struggle to understand wet droughts."
He added that customers understand leakage but wonder why 20 or 30% of water is wasted, when the industry has actually reduced leakage by 35%. "We need to get these perceptions to more closely match reality."
He told delegates that the industry needs to get its message across in the quiet times as well as "when we're in the spotlight".
And Skellett said the industry must encourage customers to save water. Fixing leaks the same day as they are reported would help, said Skellett, as would the disapproval of wasting of water in the same way smoking is now disapproved of.
He said that there will not be a national grid for water, but Skellett said supply systems could be connected where it is natural to do so.
Ian Barker, head of land and water at the Environment Agency, told the conference that the drought "feels like a very good dress rehearsal" of what could come. And he added that "if we had not had the rain [experienced this summer], we would have been taken into new territory."
He said the industry had struggled to be flexible during the drought. "Current abstraction has worked well over the last 50 years but it's now clunky. We need a more robust approach towards planning."
Delegates heard that the existing sewerage system does not have the capacity to cope with extreme weather. "The next few years will be challenging," said Barker.
He said the industry needs to work together on demand management. "The real challenge is about all of us really understanding the value of water, and how to use water.
"Over the next few months, we need to learn the lessons and plan for the future."
Sonia Phippard, director water, floods, environmental risk and regulation at Defra, told the conference that a resilient and affordable water supply mush be provided. She added that the Water Bill extends choice and opportunity, and the industry must focus on innovation when it interacts with customers. The Government will work with the Scottish government to learn from the experiences of a commercial market north of the border.
Tony Kelly, the managing director of Yarra Valley Water (YVW) in Australia, revealed the measures his company put in place to cope with drought. Kelly said in 1997 there were three years of supply in storage.
In 2006, the worst year in 150 years was experienced, which "sent us into a panic", and we were literally running out of water.
The 14-year drought broke two years ago, with YVW having implemented a host of programmes to ease the problem. Dams were now at 70% full, giving more of a secure position.
He said the UK should not be "beating yourselves up" about lack of innovation. "It needs a damn good crisis, and the drought was our crisis and it was a great opportunity to get lots of stuff done."
Recycled water is now on a business as usual basis for households to flush toilets, water gardens, do laundry and wash cars.
"The challenge is about all of us really understanding the value of water, and how
to use water"
Kelly said that deals were done with farms and AUS$300M was spent upgrading their infrastructure for a share of the water savings. A further AUS$750M was spent bringing that water to Melbourne. These two costs combined was cheaper than desalinated water.
He concluded that "it has been a very exciting time, and a great opportunity to set ourselves up for the next 20 years. We did a lot of stuff, but we had no choice. We had to get on with it."