Leakage: Acoustic loggers strike the right note for Affinity Water
Affinity Water has taken leakage detection in its network to new levels by fitting 20,000 permanent acoustic loggers covering a vast swathe of its central supply area.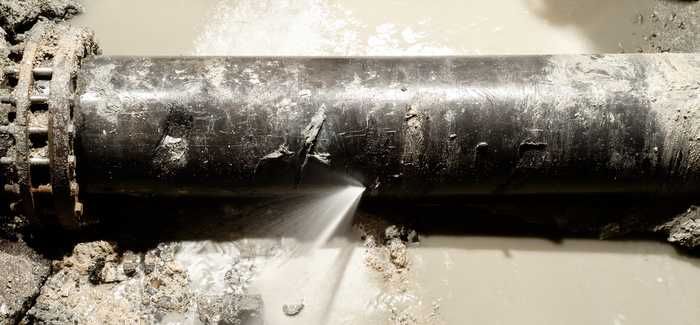 The set-up
- Around 3,087 megalitres (million litres) of treated drinking water leaks out of the pipe distribution network in the UK each day. Affinity Water leaked an average of 181ML per day in 2015-16. At 10.9 cubic metres per kilometre of pipe, this is slightly higher than the average for England and Wales (9.0). The water company with the lowest leakage by this measure is Anglian (4.8) while the worst by some distance is Thames Water (20.5).
- Leakage targets are agreed between each water company and regulator Ofwat, and are based on both the cost of reducing leakage in the area of the country concerned, and the value of the lost water in monetary terms, to customers, and the environment. For this reason, companies in the water-stressed regions of the south east must typically meet stiffer targets than in other areas of the country where water is more plentiful.
- Affinity has committed to a particularly ambitious target in this AMP period, of reducing leakage by 27ML per day over five years, or by 14% in total. This is because there is projected to be a water deficit in its region due to population growth and climate change, and it has also committed to reducing abstraction – the amount of water it takes from the environment – by 42 million litres per day by 2020 and by 70 million litres per day by 2025.
By James Brockett
The water-only company is in pursuit of an ambitious target of reducing leakage by 14% by 2020, as part of its 2015-20 business plan which emphasised water saving to close a projected supply-demand imbalance in the water-stressed South East.
With customers being asked to save water through reduced usage, metering and water-saving devices, the company has promised to fulfil its side of the bargain by saving water lost from leaks. During this AMP period, it intends to bring leakage down by a massive 27ML per day.
While leaks are inevitable in in the UK's ageing pipe infrastructure – and the utility is also investing millions into replacing pipes as part of its mains renewal programme - leak detection is a major area where technological innovation can help in the fight against water losses. If bursts and large leaks can be identified in hours rather than days or weeks, with a high degree of accuracy, then repair teams can be dispatched swiftly and with a more focused remit, and will spend less of their time trying to pinpoint a leak or digging fruitless 'dry holes'.
To this end, between January and May this year the company installed PermaNET+ acoustic loggers, made by HWM, across 25 per cent of its network that is most prone to leakage. These devices, placed at 300m intervals on distribution mains, listen for the noise of escaping water that follows a leak or burst. When such a noise is detected it transmits an alert, together with an audio sound file, to the control room via telemetry. The audio files from the two loggers which are either side of a leak can provide an accurate indication of where the leak is located and the system links in with GIS to help the workforce act on the information as quickly and efficiently as possible.
Acoustic logging is an established area of technology for the water industry, and temporary and mobile loggers have been commonly used in recent years. However, it is only recently that the technology has come down in price sufficiently to allow this kind of mass deployment of permanent loggers.
Affinity have spent around £10M so far on the project: this includes not only the permanent loggers themselves and their deployment, but on bringing in-house 30 leakage technician staff who were previously working for contractors, and training and upskilling them to be adept in using and responding to the technology. If all goes well, they hope to roll out the loggers to cover even more of their network.
Wide Angle: Drew Ritchie, Managing Director of Wholesale Operations, Affinity Water
"During PR14 we set out a challenging business plan, that was agreed by Ofwat, and part of that strategy was to look to reduce leakage by 14%, or 27ML per day, by 2020. The size and scale of that challenge is huge; that's why we committed in the business plan to investing around £500M between 2015 and 2020.
"Clearly, part of the challenge is that we don't know where all the leaks are. We have a series of flow monitors across our network which tell us the amount of water that is going in and coming out, but alongside that we've still been using traditional methods of detection: people on the street with metal rods and a wooden block on top, listening to detect sounds from the water meter or the stop tap.
"We re-tendered our leakage detection framework last year, and I wanted to challenge the organisations on the new framework to find a more innovative way of working. We were using a leakage detection resource which worked for us in some months of the year but not others, and moved between water companies; I felt that this sent the wrong signal and that we ought to be looking for leaks all year round, using the most innovative methods and people with the best training and skillsets.
"The permanent loggers are one way of changing that. The benefit of this system from our perspective is it's far more efficient and effective: it means you can plan deployment of your resources during the day to find out where those leaks are. Detection time is cut massively, and the quality of what you can find – large and small leaks - is markedly better. Hopefully, no more dry holes and wasted effort.
"We're also addressing the skills challenges in this area. As part of our leakage detection function we've taken 30 people from our leakage detection resource in-house and taken on 10 new apprentices, and we are putting them all through the NVQ three-year programme to train and develop and mentor them, as part of our commitment as a community employer.
"We've made a massive strategic push into the loggers, and we will keep pushing the boundaries. Our customers expect us to do the right thing on leakage, and I think we've proven that we are up for the challenge and willing to invest for the long term."
The Kit
For its roll-out of permanent acoustic loggers in its network, Affinity Water is using HWM's PermaNET+ loggers. Launched just over a year ago, this equipment has been deployed in many water companies internationally - with some large deployments in the USA and Hong Kong in particular - although Affinity's application of 20,000 units represents the largest use of this kind of equipment anywhere in the world.
The loggers are intended to be fitted at 200-400 metre intervals on distribution mains and are located entirely below ground (an advantage for water companies, as above-ground infrastructure usually requires consultation with local authorities or other stakeholders). Each unit consists of a sensor block, which is positioned on a valve spindle where it can 'listen' to vibrations from the pipe, and the logger itself which is secured in the chamber nearby. Data is automatically sent to the control room from the logger via a combination of GPRS cellular communication and SMS, so once installed, there is no need to visit the unit again apart from to change the battery every 5 years.
Each unit is tagged with its GPS location, so the information it provides can appear on a map and feed into the user's GIS system. Its analysis, conducted at night when flows are low, is aimed at detecting a loud and consistent noise which may be a leak; when such a noise is detected, it sends an alarm together with an audio file to the user. Because the units are deployed at such regular intervals, simultaneous alarms from two loggers is a reliable indication of a leak between the two points, and the relative sound level can give a good indication of where on the pipe the leak is.
Using permanent loggers in this way is vastly less labour intensive than moving mobile loggers around your network, and it is also the only way of being sure that you are picking up leaks of all sizes, according to Mike Tennant, Director of Sales and Business Development at HWM.
"If you do a sweep through an area using acoustic loggers you will find some leaks, but you will also miss some – essentially, you will find the loudest leaks, which aren't necessary the biggest ones. A pipe under pressure with a small hole in it will make a louder noise than a pipe that's actually split in two, but more water is being lost in the second case. A permanent device is the best way of picking up those secondary, quieter leaks that are often the biggest leaks, and therefore driving your leakage down to lower levels."
HWM were able to assist Affinity with the quick roll-out of the technology (20,000 installed in four months) by developing an app for the installers to use on their mobile phone, explains Tennant.
"All the devices were pre-configured, so they just needed to swipe them with a magnet to switch them on automatically, swipe the barcode on the unit which contains all its details, and take a couple of photographs of the location. The GPS is automatically tagged - that's all done through the app - and the information is all sent up to the database where it loads up automatically. It all enables them to move very, very quickly," he said.
Information from the loggers can be easily married up with those from flow meters in the network, so operators can quickly ascertain how much water is being lost to a new leak and therefore how much of a priority it should be. Operators are able to enter comments about particular locations or leaks, so the company builds up a history of the problems in its network and gains intelligence that can feed into its future programme of improvements.
The rapid detection and pinpointing of leaks also means that repair teams can be dispatched quickly, so the total water loss from each leak will be much reduced. An additional benefit is that more targeted repair will ease disruption to the public caused by frequent streetworks.
The Future
Using aerial imagery - whether from drones or satellite – for leak detection is another area of innovative technology which Affinity, and other water companies, have explored and trialled. Last year Affinity partnered with a company called Utilis, which analyses satellite imagery to detect leaks using advanced algorithmic analysis to track the spectral "signature" of potable water in the ground. This has been used effectively by Melbourne Water in Australia among others; aerial imagery may help complement the information provided by permanent acoustic loggers in the network in future.