Leak detection that is out of this world
The use of satellite imagery is gaining ground as a method of detecting leaking water pipes. But how does it work and what is involved in a satellite leak detection project? Nick Haskins of SUEZ UK explains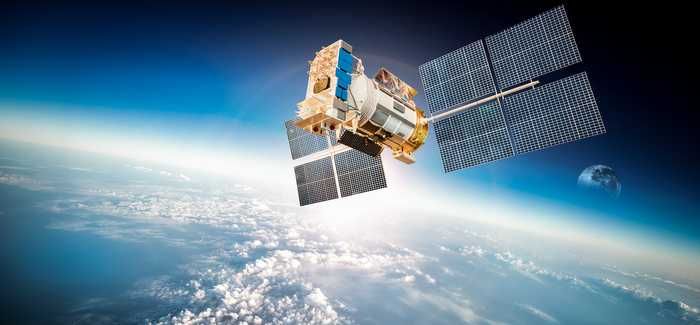 by Nick Haskins, SUEZ UK
Sniffer dogs, drones and satellites – solutions for detecting leaks are becoming more innovative than ever before and it's long overdue.
With Ofwat's stricter regulations on UK water companies to reduce their leakage levels in a bid to lower household bills for customers, new innovations continue to emerge for the detection of water leaks.
One such innovation makes use of an existing Japanese satellite that has been in use for over 20 years, detecting the presence of water on distant planets. Now, this satellite looks for water leaks here on Earth.
The satellite orbits around 620km above Earth and has previously been used to detect water on distant planets. Not long ago it was realised that the satellite could be used for locating leaks in water distribution systems, contributing to the reduction of non-revenue water.
A scientist at the University of Jerusalem was conducting research for his thesis in geophysics and radiation transfers in the atmosphere by using microwave technology to find underground water on Venus and Mars. Fast-forward four years and Utilis, an Israeli start-up that specialises in satellite technologies, has a fully commercialised technology offering with 25 partners worldwide and a record of locating thousands of previously hidden leaks.
In addition to detecting larger leaks, the technology can pick up on very small leaks that might otherwise go undetected, helping water utilities to be proactive in reducing their background losses.
SUEZ, in collaboration with Utilis Corporation, have partnered to offer the patented, satellite imaging technology to the UK and Ireland which can cover entire distribution systems in one single image.
So, how does it work? Here are the steps involved in a typical satellite leak detection project undertaken by a UK water utility:
Step 1: Image acquisition and analysis
A typical project will focus on a defined area set out by the water company where they know of areas with high leakage and nightlines, or DMA's with high percentages of plastic and AC pipes. The satellite will cover the specified area by acquiring raw imaging using synthetic-aperture radar (SAR) sensors. These sensors send out electromagnetic waves which collect data from the Earth's surface to send back to the satellite.
Step 2: Radiometric corrections and algorithmic analysis
The raw data collected by the SAR sensor must be prepared by filtering out unwanted satellite bounces from buildings, other man-made objects, vegetation, lakes, swimming pools, drainage and sewage assets and a whole range of other interferences.
Every pixel from the image acquired is put through a unique algorithm that has been developed to search for the spectral signature of drinking water.
At this stage the utility pipe layer is added, which provides the identified leaks on a map along with streets and pipes locations, which display thousands of square kilometres.
Step 3: Leakage report and delivery of findings
An entire network can be surveyed periodically, providing multiple sets of findings annually. Clients will receive the data in keyhole mark-up language (KML) which can be added to their GIS systems and maps, web or mobile applications to produce a comprehensive leak sheet.
Areas that have a low probability of a leak will be marked in blue, where areas marked in red mean a high probability of a leak. Leakage technicians are then sent to the areas to locate the exact spot.
Depending on the customer's preference, findings can be provided in one of four ways:
- Web-based GIS
- Leaksheets for fieldwork
- App that allows for remote access
- GIS files
Step 4: On-ground findings confirmation
Situations may arise where the leaks have been reported or repaired after the satellite image was taken, and confirmation of this is carried out before field verification can commence.
Leakage technicians equipped with their points of interest can very quickly start to locate leaks. With this technology, the time it takes to locate the leaks is greatly reduced because potential areas are significantly narrowed down.
Technicians are then able to start normal surveying in a much more structured way, eliminating the issue of having to randomly work through a DMA hoping to hear something, and can typically survey between eight to 10 points of interest in single day – results that equate to a much higher number of leaks located per technician per day when satellite data is used.
Conclusion
The technology continues to deliver impressive results by not only detecting leaks but also picking up background leaks or ones that have in the past been incredibly difficult to locate.
Its ability to cover 3500km² area of land and thousands of kilometres of pipework per image makes for an ideal solution for significantly improved field labour, targeting priority leaks quickly and reducing potential damage and claims.
Satellite leak detection offers utilities much lower operating costs and no preparations or upfront investments are required. Leaks can be located faster, resources can be managed more efficiently, and background losses can be reduced, all resulting in decreased water losses.
As water becomes increasingly scarce, we will no doubt see more innovations that can deliver water-saving solutions in an efficient and cost-effective way. Satellite leak detection, with its many capabilities, is doing just that.
-This article appears in the March 2018 issue of WET News.