Labour's nationalisation plans envisage new ownership structure
The Labour Party's plans to nationalise the water industry, outlined at its party conference, envisage a whole new model of ownership and management, writes William Wilson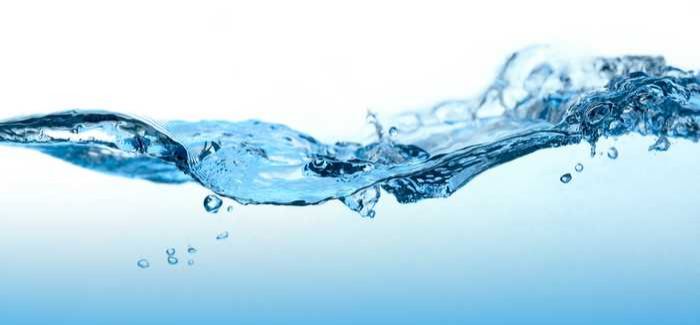 In his speech at the Labour Party conference on 24 September 2018, Shadow Chancellor John McDonnell outlined the party's plans for the re-nationalisation of the water industry in England, saying:
"We are extending economic democracy even further by bringing water, energy, Royal Mail and rail into public ownership… Public ownership has proved its popularity in opinion poll after opinion poll. It's not surprising, look at the scandal of the privatisation of water. Water bills have risen 40% in real terms since privatisation. £18 billion has been paid out in dividends. Water companies receive more in tax credits than they pay in tax. Each day enough water to meet the needs of 20 million people is lost due to leakages. With figures like that, we can't afford not to take them back."
In the policy paper that provides details of these proposals, 'Clear Water – Labour's Vision for a Modern and Transparent Publicly-Owned Water System', the party makes clear that it envisages a network of regional publicly-owned water companies run by local councils, trades union and worker representatives and customers, operating with "unprecedented levels of openness and transparency". As the Labour Party has, in the context of debates on Brexit, promised a "radical extension of devolution", it is assumed that these proposals relate to the privatised water companies in England. Ownership structures at, for example, Scottish Water and Glas Cymru's ownership of Dwr Cymru Welsh Water might in fact be consistent with the structure that Labour would like to see across England.
The Clear Water policy paper envisages legislation to establish:
-Regional Water Authorities, with boards made up of councillors, trades unions and customer representatives;
-A new National Water Agency to oversee economic and performance standards, with regulatory responsibility absorbed into Defra;
-Financial management of water authorities to be based upon the model of Transport for London;
-Staff transfers on a TUPE basis, except for senior executives and directors, whose jobs would be re-advertised on "dramatically reduced" salaries, respecting Labour's 20:1 rule
-Shareholders would be compensated by the issuance of debt, but with scope for reducing payments where there was evidence of asset-stripping, pension fund deficits or state subsidies since privatisation. The treatment of debt at Thames Water by Macquarie Bank might be of interest under this heading.
In his party conference speech on 24 September 2018, John McDonnell also referred to the 100th anniversary of the party adopting Clause IV of its constitution, declaring: "I say the Clause IV principles are as relevant today as they were back then."
Part of Clause IV of the Labour Party constitution as adopted in 1918 committed the party "to secure for the workers by hand or by brain the full fruits of their industry and the most equitable distribution thereof that may be possible upon the basis of the common ownership of the means of production, distribution, and exchange, and the best obtainable system of popular administration and control of each industry or service."
The proposals for the water industry therefore need to be read with the Labour Party Consultation Paper: Democratic Public Ownership, which introduces a wider debate on public ownership of key enterprises and the form it should take. They should also be considered alongside the party's wider proposals for Inclusive Ownership Funds ('IOFs'), to be mandatory for companies employing more than 250 people, with 1% of ownership of shares transferred to IOFs per year, to a maximum of 10% IOF shareholding; workers in the companies to receive up to £500 in dividends per annum, with the Treasury controlling the use of the remainder. Seen in that light, even nationalisation of the water, energy, rail industries and Royal Mail may not be the most radical of the Labour Party's proposals for re-balancing the economy.
To complete the picture for the water industry, the legislation would need to provide a new model for economic regulation, but also to construct a new basis for environmental regulation, as EU environmental laws, which have driven much of the investment of privatised water companies in environmental improvements, would need to be re-enacted following Brexit. Labour plans commit the party to the 'highest environmental standards', so this remains an important component where further detail will be essential. On the economic plans, even some commentators on the FT (Jonathan Ford, 18 February 2018) caution against private companies simply dismissing nationalisation as impracticable, and argue that more needs to be done to make an overcomplicated regulatory model work.
-William Wilson is a barrister, an environmental and energy lawyer, and director of Wyeside Consulting Ltd. He can be contacted at info@wyesideconsulting.com