Interview: Yorkshire Water procurement head Andy Clark
Yorkshire Water's Andy Clark tells Robin Hackett why the company is making major changes to its procurement strategy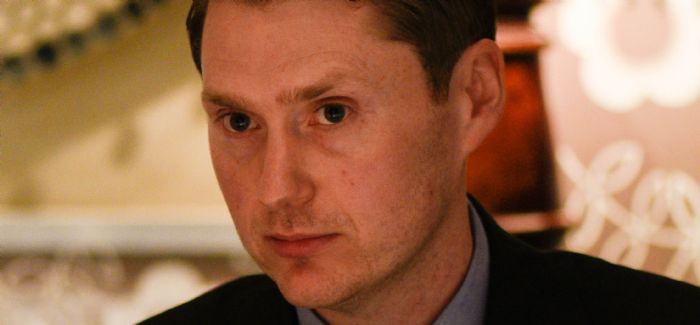 Amid regulatory pressure and significant internal ambition, Yorkshire Water is overhauling its procurement process as it looks ahead to AMP7. To drive affordability and innovation, the company is ready to take on more risk, embrace more complex arrangements and invest more time and effort in determining whether bidders have what it takes to meet its requirements.
Ofwat is making demands on affordability, innovation, resilience and customer service and, when added to Yorkshire Water's own bold plans for the coming years - not least the announcement that it aims to reduce leakage by more than 40 per cent by 2025 - the old methods are no longer deemed adequate.
"We need to change the way we procure," the company's head of procurement and contract management, Andy Clark, says. "We can't innovate and bring new services by charging our customers more, so that means we have to find new ways of doing things."
Part of that change taps into the general trend away from a focus on building new assets and towards low-cost solutions, such as encouraging local industry or farmers to change their practices.
"I need to find people who have innovative solutions, who can find me different ways of working," Clark says. "What that's meant for us is we've invested much more in the strategic thinking end, and we've looked at partnerships in that area rather than just investing at the delivery end."
Strategic planning
To facilitate that approach, Yorkshire Water has named Stantec as its strategic planning partner, with a £50 million contract running for an initial seven-year period from January 2018 until March 2025.
"If you look at our strategic planning, we have a model there that is very different from the usual consultant's model," Clark says. "What we have is an incentivisation model where the consultant is only paid when an idea that they generate turns into a contract that can be delivered.
"When we did the market engagement, lots of consultants lost interest at the point when it wasn't a regular fee-based model. To me, that was fine."
One major aspect of Yorkshire Water's new approach is risk management.
"We are seeing an increasing range of risks we need to resolve so the only answer to that can be: We need to lower the cost of resolving risks," Clark says. "Risk-transfer contracts are really common but you have to pay a significant amount to be able to transfer that risk away.
"If you're going to lower the cost of risk resolution, you have to take risk on as a client – that normally means you have to do more work, have to invest more in your own engineering ability, in order that you can understand the risks you face.
"You can create contracts for more specific pieces of work, which means suppliers don't have to price as much risk into the contracts because you're not just saying to them: 'Solve a risk for me'. You're saying: 'Build me a treatment works' or 'Put in a main from here to here'. It's really encouraging us to have a look at our approach to contracts and be much more specific about what we want."
The company is therefore creating a larger number of more bespoke arrangements to deliver such work with reduced overheads. 
Horses for courses
"Previously we would have had a small number of very high-value arrangements, and that's the really efficient thing to do from a company perspective, but we've found that we've over-consolidated by doing that," he says.
Clark says the process of identifying supply-chain partners is now more "horses for courses". There is a marked difference in the process of identifying those who will carry out solution-based tasks and those who will take on contracts that involve more independent thought, such as the Stantec strategic planning partner deal, or the ongoing search for two partners to form a £1.1 billion alliance for the next 11 years.
"Where we are making the most straightforward contract arrangements with people and we're specifying the solutions, we're specifically trying not to overcomplicate that with a complex process," he says. "It is really about adherence to standard planning ability and cost.
"If you look at the areas that are more interactive – so the alliance – what we've put out to market there is that we really want to test people's ability. It's testing people's behaviours through workshops, it's asking people to come in and perform actual work for us so we can really test their quality. If we look at the strategic planning partner, we brought the final bidders in for a period of three months to work at their own cost so we could test them with real solutions in-play, embedded in our business. We really tested their ability to innovate and show engineering expertise."
Clark says those carrying out solution-based contracts must show they can operate to Yorkshire Water's high standards and demonstrate strong programme-planning capabilities, while alliance partners must score well on technical ability, innovation and ability to cooperate.
He adds: "We're very keen to assess people's health-and-safety and environmental performance. We've moved away from having a fairly simple view of accident performance – it's much more about asking people to declare to us the way their management system works, and we'll then go and audit that and want to see it in practice."
Process safety is an area of concern.
"We've found a lot of the suppliers in the water industry are not as advanced in this area as you would find in other high-risk industries," he says. "We've really invested in our own capability here and we're challenging the supply chain in water to do the same thing."
A conversation with a senior representative of CECA (the Civil Engineering Contractors' Association) also led to Yorkshire Water giving preference to companies that have strong apprenticeship and future skills programmes.
"We have to value organisations that invest in young people and development because if we don't value it, they'll get outcompeted by companies that don't value it, so we've explicitly made that part of our selection criteria," he says. "Certainly for our larger contracts, we will be focusing on organisations that share our ambition in this area. We think clients need to be doing that rather than us all wringing our hands about future skills."
Clark says procurement is "absolutely huge" if Yorkshire Water is to meet its targets.
"We've had to consciously take the view with procurement that we've made our life more complicated," he says. "There is no one standard approach and that's one of the things that I think's important about how we've made the change we've made – not to do something that's convenient for procurement but to take a series of different approaches where people are tested for what is the best arrangement for our business."
This article first appeared in the May issue of WWT
Andy Clark is speaking at the WWT Water Industry Asset Management Conference at the Birmingham Conference and Events Centre on 10 May. For more information, visit: https://event.wwtonline.co.uk/asset