Interview: Thomas Faulkner, MD, Skanska UK, civil engineering
Collaborative working is on the increase in the water sector and Thomas Faulkner, managing director of Skanksa' civil engineering business, believes that is a good thing. "It's terrific when you see clients who are open to new ideas, open to ways of finding cost efficiencies and working better while listening to their supply chain."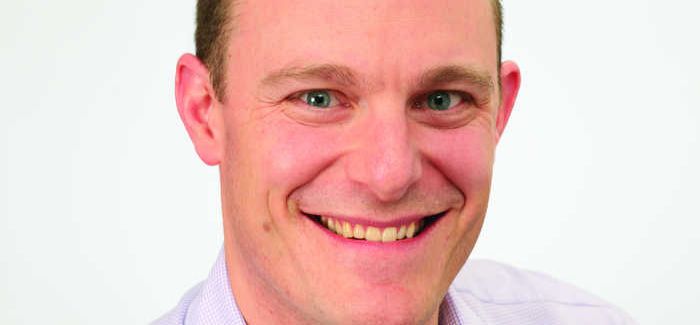 Thomas Faulkner says collaboration led to cost efficiencies of 16% at Anglian Water so far in AMP5
What you didn't know
It's not good for my image but I like...
Building Lego with my children
I drive...
An Audi A6
I'm currently reading...
Kiss Kiss by Roald Dahl
My greatest weakness is...
My sweet tooth
The album currently in my car CD player is...
I listen to Radio 4
The water sector is a key area that Skanska wants to grow for two reasons. One is that the sector is embracing the collaborative approach, and Faulkner says Skanska sees itself as being able to offer a far better service to clients "when we work in that environment". Secondly, he thinks many of Skanska's employees are "much better at working in an open and transparent culture", whether that is part of the Swedish influence or just the leadership styles that it has in the UK.
"They're both powerful influences," he says.
Heading into AMP6 it has already picked up three major contracts with Anglian Water (Integrated Main Works Capital Alliance), Thames Water (eight2O as part of the SMB venture with MWH and Balfour Beatty) and Dwr Cymru Welsh Water (Capital Delivery Alliance).
As you can see, the contracts very much involve collaborative working through alliances and joint ventures.
"It's actually an environment that I feel we're very comfortable in at Skanska," says Faulkner. " We've been with Anglian Water, for example, the last 13 years and really started talking to them about the principles of alliancing and an open collaborative relationship over ten years ago, which led to the formation of the @One Alliance.
"That's been phenomenally successful and a great pathfinder for the water industry in terms of setting up a collaborative working environment. We've got a very strong relationship with Anglian off the back of that which is evidenced by the fact they have just awarded a place to us on the alliance for potentially the next ten, 15 years, which is very exciting for us."
Faulkner continues: "It's also delivered a lot of results. For me, that's one of the big challenges around collaboration and alliances, that you can actually feel it could be a soft fluffy nice friendly working environment but doesn't actually deliver the results or the outcomes that our clients or their customers are looking for."
At Anglian Water, Faulkner says cost efficiencies of 16% have so far been delivered in AMP5, while operational carbon has been reduced by more than 40%. The savings have been achieved not through a focus on cost efficiency, but a spotlight on sustainability instead.
"We really transformed the sustainable agenda with them [Anglian] trying to push a sustainable approach," explains Faulkner. "Every idea, every solution that came forward had to have a sustainable solution that was going to produce the embodied and operational carbon as well. These would then be compared with the traditional solutions, and invariably the sustainable ones became the more cost-efficient ones as well."
With the economy having been tough over the past five years, the water companies have been forced to think about how they operate, and how they can drive more cost efficiencies as their customers feel the pinch and want them to reduce their bills. Those that can respond to that are going to be in a much better position.
"It's challenging them to think differently. They're looking around the sector and seeing who is actually operating most efficiently at the moment and are seeing really good results with the companies that have driven an alliancing, collaborative approach. They're responding to that."
Getting a collaborative relationship going at the earliest stage possible is important, says Faulkner. The earlier we're involved in the process with our clients in terms of understanding asset management, being able to really challenge the business case behind the need that they're offering up, before we even think about the solutions that are offered, is very, very powerful."
He adds: "Thames starting their alliance, eight2O, two years in advance of AMP6 starting next year was really positive because it does allow us to get foresight and visibility of the whole programme of work to start planning for that [traditional AMP cycle] dip and to get the continuity of resource.
For the water sector that's crucial because you see the infrastructure sector in general ramping up with increasing opportunities and that's going to draw away the talent."
Faulkner hopes the increasing move towards collaboration will encourage even more innovation than has been seen in the past. "There's a lot of players in the water industry, a lot of people with great knowledge and great ideas. I think if you don't have a collaboration they'll tend to keep those ideas to themselves and assume it's a differentiator in the market place. Then it becomes very difficult to move the whole sector forward."
He believes there is a lot that contractors can do. "We're working across different clients, so we'll be naturally sharing ideas that we have on Anglian and Welsh and Thames on how to deliver a project pretty successfully. There will be that spread."