Interview: Richard Harrison, Civils manager, Stonbury
'...the transition was so fluent it just emphasised what a great move this was for the future of the company' - Richard Harrison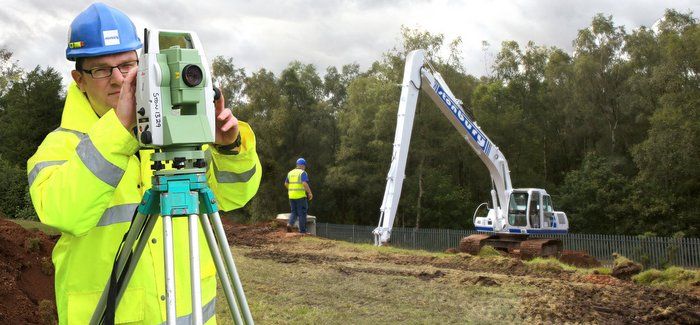 Richard Harrison
What you didn't know!
• It's not good for my image but I like...
Watching Thunderbirds with my two sons
• I drive...
A Nissan Qashqai
• I'm currently reading...
The Hole In Our Holiness by Kevin de Young
• My greatest weakness is...
Not being able to say 'no' to things!
• My favourite TV programme is...
24
Stonbury aims to be the number one specialist contractor to the water industry, and it is well on the way to achieving that goal. That is according to Richard Harrison, the company's civils manager, who says: "With more and more clients discussing future projects with us, we have been presented with an opportunity to expand our ability to fulfil these needs. 
"Our aim is to grow the company with emphasis on the civils side of the business, whilst maintaining and seeking continual improvement for our position as one of the top specialist contractors to the water industry, providing an unrivalled service to our clients."
Growth, says Harrison, will be measured to ensure quality standards are maintained consistently throughout, with a capacity to handle larger projects.
Almost three years ago, Stonbury expanded its in-house services to include a civil engineering capability. This was achieved through the acquisition of Stonbury's largest civil engineering subcontractor has led to a steady increase in civils project, and has "seen extremely positive changes and growth within the company".
Harrison was brought in to oversee projects across the UK with a value range of between £10K and £2M. This is a positive step towards the company's longer-term goals of entering into minor civils framework packages, additional to carrying out individual schemes within the clean, waste and raw water sectors.
Experienced gangs
With more than 30 years of experience as a water industry specialist, Stonbury has not only maintained 100% framework retention for AMP6 but added three more. It now boasts 12 framework agreements direct to the water companies across the UK as well as many other individual schemes.
Harrison says the expansion will see new staff recruited who will be trained and placed with experienced gangs to help shape their skills. Dedicated teams are appointed to align values and build positive and outstanding working relationships with our framework clients.
"We also plan to make some exciting additions to our current collection of blue and white Stonbury plant, that you may have already seen on our sites across the country."
Stonbury puts its success down to combining an innovative approach to solutions along with 'technical excellence' gained from years of refurbishment and civils expertise. The company's constant drive for improvement has seen numerous innovative schemes borne throughout many areas of its business.
Harrison explains: "Stonbury has always prided itself on quality and innovation and merging with our main civils subcontractor, we have seen combined strengths, values and experience, offering quality solutions to our clients under the current Stonbury Management System, which is used very successfully for framework clients on the refurbishment side. Along with the company also came about 40 to 50 water industry experienced civil engineering staff, both site, admin and management.
"These staff members were integral in ensuring a seamless consolidation of the two companies, and I must say the transition was so fluent it just emphasised what a great move this was for the future of the company."
According to Harrison, the package that is now offered as Stonbury is one that encompasses all parts of the water industry. The integration of experience both within the office and onsite has seen measurable improvements and "we are very excited about the perpetual expansion".
But while expansion is the name of the game, Stonbury has no plans for the civils activity to attempt to compete against the big players. "We saw the benefits of the two companies becoming one, working in unison for complete congruency as a key benefit to our framework clients," explains Harrison.
He continues: "'One stop shop' is an awful term but in essence this is what we are able to offer. Refurbishment of structures and water sites, installation of new internal pipework, divide walls, external pipework and sample kiosk installations. All completed under one management system and one team as opposed to multiple separate contracts or contractors."
Then there are the one-off civils schemes. A current project that Stonbury is working on consists of constructing a new break pressure tank and pipework. The framework contractor is working with Stonbury from design to construction through to final handover.
Breadth of knowledge
Harrison says: "Existing clients have been requesting our involvement with their civils projects in the initial planning stages, and the fact we can offer the practical expertise at the very beginning of a project can produce not only the best solution for our clients but hopefully work towards long-term cost-effective solutions specific for their needs and restraints. As I've already said, we know the industry inside out and having that breadth of knowledge and experience from chairman and managing director right through to our site operative, means we can solve almost any problem presented to us."
Harrison says: "We are always on the hunt for new innovations and solutions for our clients, and are regularly looking at new products on the market, which may offer better solutions, both onsite and electronically. This is reflected in the development and use of our Client Portal and eSite Electronic Site File System, which has seen us nominated for multiple awards this year. This area of the business has its own dedicated team of staff members who are working to develop these systems continually."
He concludes: "We strive to be the first name in the minds of our clients, whether it be for anything from, refurbishment works, new inlet connections to a tank, a new sampling facility or maybe a brand new service reservoir!"