Interview: Rachel Dyson, Programme Manager, Anglian Water
"We have been quiet as an industry on wet wipes, but now we are being vocal, because of the problems they are causing."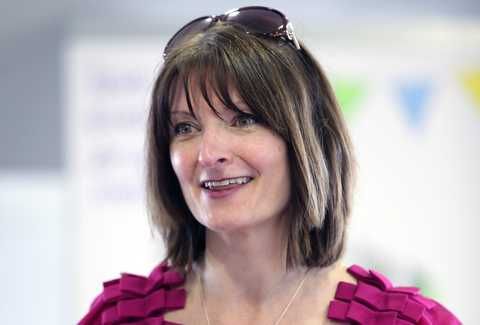 -Interview by James Brockett
While there are many items that can cause problems when they find their way into our sewer networks, there is one product that is firmly established as public enemy number one - wet wipes. Clinging to pipes, pumps and other solid items, and often congealing with fats and grease to cause blockages, wet wipes are the scourge of the sewer, and the industry is desperate to educate the public about not putting them down the toilet. However, it has found this message undermined by the packaging of the products themselves, which are often infuriatingly labelled as 'flushable'.
Water UK recently wrote to trading standards to formally complain about the issue, while the argument has gone international in the last month as a statement signed by 281 utility companies around the world called for manufacturers to mark products as 'do not flush' until such a point as an ISO technical standard on flushability is agreed with the water industry.
So what are the chances of progress being made in this arena? One of the industry figures on the front line of the wet wipes battle is Rachel Dyson, Programme Manager at Anglian Water, who leads the utility's 'Keep it Clear' campaign and also chairs the Water UK Sewer Network Abuse Prevention group. She was involved in dialogue with manufacturers as part of a BSI committee which was working towards an ISO standard on flushability, but this committee was suspended after the parties could not agree.
"The flushability ISO working group were looking at wipes, and although we reached a lot of agreement, there were still key areas where we disagreed," says Dyson. "One is disintegration: basically, we want a wipe to break up more than the manufacturers do. The manufacturers' current guidelines, GB3, say a wipe has to break up by 25 per cent. But we would argue, what about the other 75 per cent? The other issues are biodegradation – whether what happens when a wipe breaks down affects the environment – and the emerging issue of microplastics."
With agreement on an ISO standard unlikely, the water industry lobby is now pursuing another approach: get the UK testing guidelines (which consist of seven tests agreed by UK water companies) agreed by other water utilities globally, and then persuade retailers to exert pressure on manufacturers.
Many in the water industry, including European water sector organisation Eureau, maintain a hard line that only the so-called 3Ps (poo, pee and paper) should be flushed down the toilet. However, since it is a fact that customers now demand flushable wipes, the industry might as well face this head on and at least ensure that those labelled flushable are meeting minimum guidelines, argues Dyson.
"Ideally, there would be no flushable wipes on the market until an agreement had been reached," says Dyson. "However, the shelves are awash with flushable products. We have been quiet as a water industry on this but now we are being quite vocal, because of the problems they are causing."
There are usually at least four companies that make up the supply chain of these products – the manufacturer of the fibres, the company that makes this into the base sheet, the main manufacturer which adds chemicals to the wipe and the retailer – with each keen to preserve their own financial interest, so change cannot happen overnight. However, Dyson said that there are signs that retailers are "stepping up" and insisting that wipes made under their own brand meet the wastewater industry testing guidelines, which should drive improvements further back in the supply chain.
With multinational companies behind the manufacture of wet wipes it is likely that any solution needs to be cross-border. However, with the UK government currently consulting on a possible ban on microbeads in cosmetics – because of their effect on aquatic environments downstream - there is chance that the specific issue of microplastics in wipes could be tacked through that route, says Dyson.
"There is a list of products that the government are going to look at in the second part of that consultation, but at the moment wet wipes aren't in there," she says. "The water industry and other environmental groups are lobbying to make sure that wipes are in that second part of the consultation. Not all wipes contain microplastics, but certainly baby wipes and ordinary wipes that are not designed to be flushed contain an element of microplastics, fine hairlike structures that hold the wipe together. Manufacturers aren't all saying if their product does contain microplastic, and it may be that they don't know because they are not involved in making the base product – we are trying to get them to be responsible and talk to their suppliers on this."
Customer education
But while rows with manufacturers might make headlines, the greater volume of water company work on preventing sewer blockages is focused on customer education. Anglian's 'Keep it Clear' campaign has been running since 2010 and is one of the many industry initiatives aiming to get customers on side in preventing blockages. As well as the usual channels such as leaflets, regional and social media and school visits, Anglian has been targeting what it calls 'local influencers' to promote word-of-mouth in a particular locality or amongst a particular demographic.
Anglian has based its actions in the campaign on research into customer behaviour which revealed how cultural differences, hygiene concerns and simple ignorance affect what customers flush down their toilets and wash down their sinks.
"The research showed that what is key to a lot of social marketing tactics is that you go with a message that comes to you from a local trusted voice," says Dyson. "So we tailor our materials and interventions according to what that group or that demographic told us. That has evolved over the years and we've targeted blockage hotspot areas to get our comms out there, using influencers in the local community. If you are a converted flusher, you are the best person to be preaching the evils of it."
The tactics are working. In the 23 areas that have been targeted by the Keep it Clear campaign in the last year, blockages are down by 39%, compared to 14% in other areas which did not receive this extra attention.
FOG from commercial kitchens
A newer focus has been efforts to tackle fats, oil and grease (FOG) coming from restaurants and other food premises. This is a particular problem in urban areas where there might be a high concentration of food outlets in one street, so a hands-on approach is being taken by all the water and sewerage companies under the Water UK banner.
"We are now looking to proactively visit large premises, because they are the main FOG producers that aren't consented in any way," says Dyson. "There are 44,500 food premises in the Anglian Water region, including school and work canteens and supermarket rotisseries, all producing FOG.
"What all the water and sewerage companies are now doing - either via a third party or doing it in-house – is to actively visit premises in FOG hotspot areas where there's been a history of blockages. it's a very friendly visit, looking at manholes near the food premises, taking note of any FOG in the sewer network, taking photographs, and then visiting the premises and giving them advice, leaflets, giving them the British Water code of practice on FOG management. Most of them are having their used cooking oil taken away, but where the problem occurs is the FOG that's entering the sewers from dishwashers, pot washing, mops that clean the floor, and so on."
Where necessary, the water company visitors refer the food outlets to the grease contractors association (a new organisation affiliated to British Water) to recommend and fit any physical solution required, such as passive grease traps, dosing or mechanical grease removal units. There is no compulsion, but if an outlet ignores the advice and does not fit the recommended equipment then they could be taken to court if they are later found to have caused a sewer blockage.
Severn Trent and Southern Water are two water companies who have successfully prosecuted restaurants for FOG blockages in the last year. However this should always be the last resort, and Dyson says that in many cases restaurants have every incentive to ensure they clean and dispose of their waste correctly.
"We've not had this focus before, and talking to some of the chains, they are often paying private drainage companies to come and unblock the drains and they are sometimes just pushing the FOG further down the network and not solving the problem. If they had sought proper advice in the first place on good FOG management, they could be saving a whole lot of money. McDonalds and Whitbread are two examples of large chains who work very closely with the water industry now, because they recognise the benefit," she concludes.
Slowly but surely, progress is being made in the battle to ensure that only the right things go down our drains and toilets and the sewers beneath our feet continue to flow smoothly.
-You can hear more from Rachel Dyson at WWT's Wastewater 2017 conference on January 31st in Birmingham. For details and booking info visit: events.wwtonline.co.uk/wastewater