Interview: Prof Rudi Klein, chief executive officer, SEC Group
"The wait - that is the real problem," says Professor Rudi Klein on the subject of cash retentions in construction engineering. "In the meantime, the supply chain has got to expend an overhead in trying to chase up and get the money back. That can be quite a phenomenal overhead."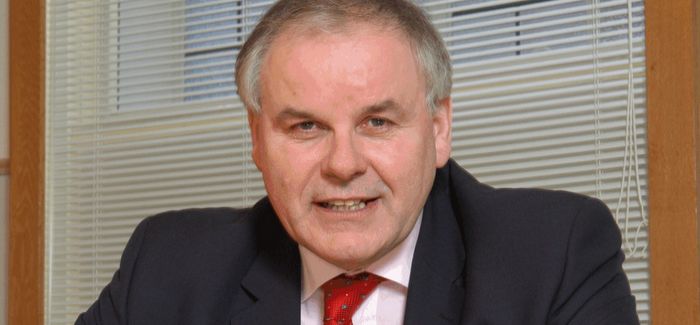 Prof Rudi Klein
He continues: "At the same time, they are losing the interest on those monies and, even with low interest rates, on that magnitude of money it must be phenomenal."
Klein is chief executive officer at the Specialist Engineering Contractors' (SEC) Group, an umbrella representative body comprising the UK construction sector's premier trade associations including British Constructional Steelwork Association, and Building and Engineering Services Association.
WET News caught up with Klein recently and learned that the UK's top 12 construction companies are owed more than £1bn of cash retentions (see front page); that it can take two to three years for the supply chain to get that money back; and that there is an existing model that could be used to provide security.
Klein is passionate about the subject of cash retentions, describing the system as a "200-year-old scandal", and cites one company as "profiting" because had an amount of retentions with the supply chain that was one and a half times that it was giving to its clients. "They were benefiting to a substantial amount."
Contractors and the supply chain, including those serving the water sector, are invariably required to provide cash retentions, which are deducted from due payments and legally belong to the companies that have carried out the work. Companies can wait up to two or three years to recover their outstanding retentions.
Klein says cash retentions are in effect a loan. "You are providing a loan as a form of security in case you don't go back and remedy defects. The trouble is this loan is funded primarily by the supply chain. That £1bn is coming from the supply chain and this money is wholly at risk. In any other sector of commercial activity if you provide a loan of that magnitude without any security for that loan you would be regarded as committing an act of gross negligence. Nobody would provide a loan for £1bn without security but that's effectively what's happening with these figures. There's £1bn, this is the top 12 companies, mainly funded by the supply chain without any security whatsoever."
Klein says that a HMRC document states that a lot of companies to not get their cash retentions back. "They're right. A lot of companies chase them but they don't get them back and the smaller ones won't waste money trying to. Each year there's a few million pounds, I suspect, that's not collected because people have just given up.".
He is hoping that an imminent government review into the practice of cash retentions will legislate to ringfence these monies, protect them by a trust fund. "It's almost like if you've ever been a tenant, the landlord says 'look, you've got to give me £500 deposit in case there is any damage to the tenanted property'. If the landlord goes bust you don't get the money back. Now, legislation says the tenancy deposit must be put into a government-approved deposit scheme that ringfences the monies. That's an existing model that we could use for the purpose of putting cash retentions into." And that would be a good thing as such a scheme could drive enhanced quality and standards. Klein explains: If people can't use the cash they will look for alternatives or, better still, they will seek people who are qualified and competent to do the work they are appointed to do because at the moment the retentions scheme just buttresses a system in the industry, including the water industry, where the lowest price is the driver for selection. And of course, lowest price gets lower standards."
However, not all customers insist on cash retentions. Klein says there are some water companies that are not doing cash retentions in order to collaborate with their contractors and suppliers and to ensure a level of quality.
"It's not a good idea to say to them 'we don't trust you to do this job properly so we're going to hold some money back from you'," says Klein. "What they're trying to do is encourage a more collaborative delivery from their contractors and retention is like an adversarial tool that would undermine that. That's the first thing. The second thing I think is that some of the water companies put a lot of effort into trying to make sure that in the supply chain they get quality firms appointed to get the work done properly rather than having to fall back on using a retention."
And he warns that just because a customer is not going down the road of cash retentions their main contractors may well do, saying: "In the water sector, for example, a lot of the water companies are fairly strong financially but there is a risk that the contractors, large or not, get their money back. But the risk still remains with the supply chain because these large contractors are not themselves overfull with cash. They exist on the barest of assets so the risk for the supply chain is that any one of these companies could have a problem and not be able to return their retentions to them."
The practice goes back 200 years "and we still hang on to it", laughs Klein. "It's a 200-year-old scandal but it's something where we think we might be on the cusp of finally addressing."