Interview: Peter Reynolds, British Pump Manufacturers Association
The pump industry continues to invest in technology which will allow greater connectivity and data gathering, says Peter Reynolds, president of the British Pump Manufacturers Association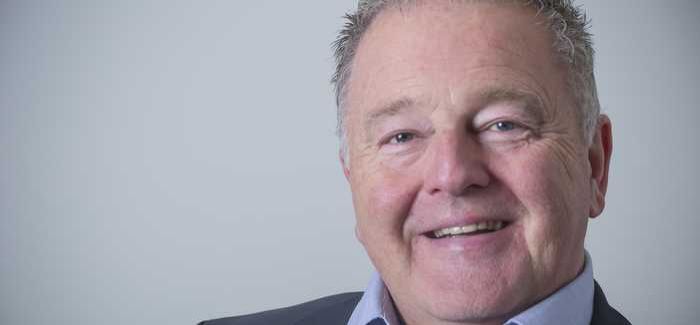 Peter Reynolds is Managing Director of Grundfos and President of the BPMA
Interview by James Brockett
Peter Reynolds, who was elected in January as president of the British Pump Manufacturers Association (BPMA), is certainly an experienced hand in the pumping industry. As Managing Director of Grundfos Pumps, he has worked with pumps for almost 40 years, and has been involved with the BPMA – which represents the interests of pump manufacturers and distributors - for more than a dozen. Few people are as well positioned to discuss how pumping technology and the demands of pump buyers, including water utilities, are changing.
As he begins a two-year term as BPMA president, Reynolds says his aim is to positively influence both the sector and the business environment that it operates in. The association's activities include both lobbying the government – for example, it is pressing the authorities to stamp down on illegal pump imports – and promoting best practice among pump users (for example, it is currently promoting a systems-wide approach to reducing energy use). It also provides technical, regulatory and legal advice to its members.
Reynolds says that while pump manufacturers are constantly making marginal improvements on efficiency, on non-clogging characteristics and on the materials used, the most exciting developments currently are around the way information from the pump links in with wider systems.
"I think the biggest changes we see in the water utility industry and other pumping applications are connectivity, accessibility of information, data monitoring on site, and the whole digitalisation agenda," he says. "We are seeing pumps become more and more connected to bigger systems, so people look at the holistic approach rather than the pump in isolation. We're seeing controls, monitoring and cloud-based telemetry that can reduce the operating costs and increase the whole efficiency of the station."
Such a technological approach will allow pumping station users to go beyond simple control of pumps to everything in the station, including valves and ventilation. Reynolds says that more and more manufacturers are putting significant investment into this 'internet of things' vision, and that those that don't risk being left behind. However, the fact that different telemetry protocols are used in the industry is currently a limiting factor, and he feels that in the end there will need to be standardisation in this area.
"Ultimately I'm sure we'll go to one common protocol - that's the way it's going to go. Different manufacturers are running different protocols, when what's needed is an open protocol that allows everything to talk to everything else. At the moment, that's utopia. I don't think this will be legislated on by the government; I think it will be the desire of the marketplace that drives it forward."
As far as water utilities are concerned, an important shift in AMP6 has been the new emphasis on calculating the Totex cost of projects and asset inventions. In theory, this should mean the factoring in of energy, maintenance and lifecycle costs in pump procurement rather than just up-front capital costs. Reynolds believes that this attitude has permeated some parts of the sector but not others.
"We are seeing more emphasis on Totex and whole-life cost models being used by the tier one contractors in particular. It's mainly being used for project work; much less so, I think, for replacing pumps within operations. And yet, various press reports have suggested that Totex could yield efficiencies of up to 15% if it was applied in a holistic approach to the whole operation."
The large scale adoption of private wastewater pumping stations by water utilities - taking place in October this year as a result of 2011 regulations – is another factor which is changing the landscape of the pump market. Reynolds says that this development presents a significant opportunity for manufacturers because of the scale of the work that will be required on these new pumping assets.
"The utility companies are fully cognisant of the fact they've got to take ownership of these pumping stations by the autumn, although some are more ahead of the pack than others," he says. "For some of them, I think it's going to be a five-year programme: it could be 2020 before they have done a complete survey of all the assets and brought them up to their standards. We believe that probably between ten and 15% of the assets will require pump upgrades going forward, and on top of that, they will need to put in electrical metering that meets the utility company's standards."
On the energy use of pumps, Reynolds says that the industry has made great strides in recent years; one key development is the linkage of pumps to motors and inverters, so that the right products are sold together as a package. He also feels that water utilities are ahead of other pump-using industries in their thinking on energy costs. However he believes that one area where utilities could still make significant gains is by ensuring that the information used in making decisions on pumps is correct and up-to-date.
He says it is common to see installations that are oversized, or have excessive spare capacity built in to guard against occasional emergencies. He called for utilities to make sure that they have the right data available to make the correct decisions on product selection. Since duty requirements change over time, conditions may have changed since the existing pump was designed and selected, so it is a constant challenge to keep asset knowledge up to date.
The UK arm of Grundfos saw "phenomenal" growth in the water utilities sector in 2015 and has won places on several important frameworks, says Reynolds; the BPMA's members will be hoping that the association achieves similarly impressive results under his stewardship.
-Find out more about the latest developments in pump technology at The Pumping Station interactive exhibit at Utility Week Live, May 17-18 in Birmingham. For details and to book visit www.utilityweeklive.co.uk