Interview: Ofwat director Trevor Bishop
Ofwat director Trevor Bishop explains why the regulator wants to ensure wastewater resilience becomes just as central to companies' planning as clean water resilience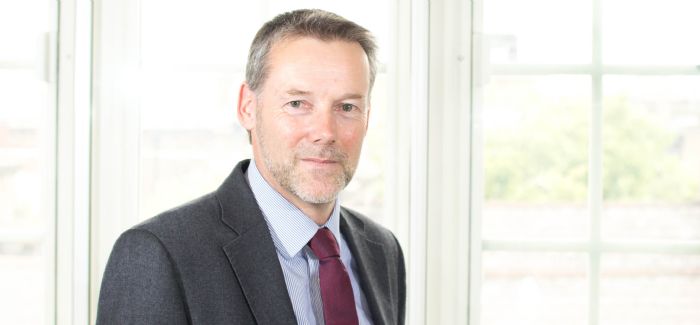 The Verdict
"We're not expecting the water companies to replicate Water Resource Management Plans for wastewater. They are different, and we need to take account of those differences, but as a base model there's a very good link between the two."
Trevor Bishop, Ofwat
By Robin Hackett
Fears over droughts have driven nationwide debate over the need to ensure the resilience of water supplies in England and Wales, focusing minds on the importance of issues such as leakage, water efficiency and water transfers. By comparison, wastewater resilience has until now attracted much less attention.
There is no equivalent of the Water Resource Management Plans (WRMPs) for wastewater, and Ofwat acknowledged when detailing its PR19 methodology that wastewater planning was "less developed and less transparent to stakeholders".
Nonetheless, climate change and a growing population represent significant challenges to both clean water and wastewater resilience, and the Water Act 2014 requires Ofwat to secure the long-term resilience of sewerage systems "as regards environmental pressures, population growth and changes in consumer behaviour".
The regulator has been making efforts to ensure the industry understands the need for well-developed, long-term wastewater plans going into AMP7 and beyond, and Trevor Bishop, Ofwat's director for strategy and planning, is eager to see that companies understand the scale of the task.
"Over the last 20 years, we've seen some big improvements in long-term resilience planning for clean water, helping to target best value investment for customers and the environment," Bishop says. "We haven't always seen the same on wastewater and drainage, and certainly less customer engagement being a case in point.
"This is all about creating better parity between clean water and wastewater in terms of the ability to plan for a resilient future, and to make sure the services that are delivered to customers are the ones they want and need and are appropriate for the future."
Bishop has been with Ofwat since 2016 on long-term assignment from the Environment Agency, helping to share knowledge between regulators, and is well aware of the potential consequences of failing to deliver resilience on wastewater.
While the Environment Agency's most recent Environmental Performance Assessment (EPA) showed the overall number of pollution incidents in 2017 had dropped to 1,827 from 1,902, there was a rise in the most serious (category 1) pollution incidents to 11, with 10 of those associated with wastewater.
"The water companies have been making progress in terms of pollution incidents and the effects on the environment," Bishop says. "That's increasingly going to become a bigger challenge with climate change and growth factors.
"In our 'Resilience in the Round' report that we put forward before PR19 to help companies understand how we're thinking about this, we said very clearly that the environment is not just a set of tick-boxes and legal obligations which companies need to fulfil – the natural environment fundamentally underpins the ability to deliver clean and wastewater services, because if the flows in the rivers change and the dilution coefficients change or there's more extreme events, the way we work with the environment will be key, and we can't just build our way out of this."
Bishop expects companies to pay more attention to nature-based solutions in the coming decade, with sustainable drainage systems (SuDS) among the initiatives continuing to be developed.
"We're starting to see a critical shift towards softer/greener infrastructure solutions," he says. "We've seen an uptake of SuDS, and of course there's a long way to go there, but also there's also a wide range of other solution types such as upstream catchment management for attenuation of flows, which is all really important and exciting from a resilience perspective.
"Nature-based solutions won't resolve all the issues that we face in the sector and we will still need traditional infrastructure-type solutions, but absolutely I think a better balance between soft/green and hard infrastructure is what we're going to see over the next five to 10 years, with more innovation on both sides of the equation."
Perhaps the most important issue in wastewater resilience is the requirement for more joined-up thinking, with water companies having to take into account the many activities and issues that interface with the functioning of their sewerage systems and processes.
"In the work of the 21st Century Drainage Board it is great to see the proactive approach to partnership working and the recognition that wastewater and drainage are intrinsically linked to other systems," he says. "There's very strong links between the roles of water companies and those of other organisations such as highway agencies, drainage boards related to surface water flooding and the Environment Agency on fluvial flooding, and the activities of water companies on ingress into their systems and the way that all interacts.
"There's a real mix of responsibilities and accountabilities, and that's where resilience comes into its own because resilience is all about planning in combination, understanding the interdependability between different systems and making sure they're taken it into account in an appropriate way.
"It could be too easy for a water company to invest in their wastewater network in isolation but not to take account of the investment or changes that are taking place within the catchment for drainage or that might affect surface water run-off. Such an approach could lead to investment decisions which might not be best value for customers in the long term, so understanding the whole system, the whole catchment approach, is really important."
For the water companies and their supply chain partners, delivering wastewater resilience is a complicated issue and one that will require a range of solutions.
An understanding of the full picture is vital, and Bishop highlights the growing value of data, saying technology will likely "revolutionise" the understanding of how complex networks function and interact together.
"In the past, many of our asset health metrics have been performance-based, which tends to look backward," he says. "What we are starting to see both in the UK and internationally is that technology-based innovation is starting to provide new opportunities for forward-looking condition-based assessments which have clear potential for better planning and focused long-term investment.
"Beyond that, there's the way we operate our systems and how they interact. The improvements we are seeing with remote monitoring, with the use of big data, possibly machine learning/AI and even things like blockchain in the future, these all have opportunities with regard to the way we look after these things and make them much more optimal and much more efficient into the future and thereby more resilient."
While Bishop also welcomes the fact we have "access to some of the best climate science in the world", there is a recognition that, on some level, resilience means a need to expect the unexpected.
"We can't pretend there isn't very significant uncertainty on the implications of those climate predictions on the natural environment and the services to customers, and there's every opportunity for unseen consequences on the changes to those systems on both the clean and wastewater side," he says.
"Resilience, rather than planning for a very deterministic, single-scenario outcome, enables companies to plan for a whole different range of assumptions and to choose options that genuinely represent best value in the long term.
"It is about best value, not necessarily least cost, and making sure we invest ahead of the problems, not in response to them."
Trevor Bishop will be speaking at the seventh annual WWT Wastewater Conference & Exhibition on 29 January 2019 in Birmingham. For more information, click here
This article originally appeared in the December issue of WET News