Interview: Lynn Cooper, CEO, Institute of Water
Ahead of her appearance at the Utility Week Live conference this month, Institute of Water CEO Lynn Cooper is in bullish mood about the challenge of filling skills gaps in the water industry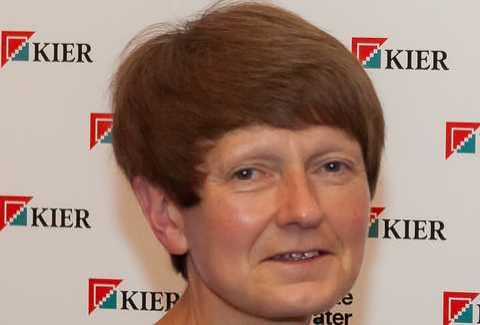 Path to the Top
Born in Glasgow, Lynn Cooper started her career as a trainee accountant at Sunderland and South Shields Water Company in 1983.
She became fully qualified in 1987, and rose through the ranks in the firm's finance department. Sunderland and South Shields Water merged with Newcastle & Gateshead Water to become North East Water in 1992.
After North East Water was merged with Northumbrian Water in 1996, Cooper was engaged in project work for Northumbrian, including unifying its systems for billing and faults.
She moved to the Institute of Water in 1997 as General Secretary, originally on a secondment, which then became permanent. She was appointed Chief Executive and Board member in December 2007.
Cooper is a Founder Director of the Society for the Environment, where she served as Treasurer for 8 years, and a trustee of Utilities and Service Industries Training Limited – a charity providing grants and bursaries for education and training.
by James Brockett
Along with the other utilities, water is often talked about as facing a skills gap: how can it address the challenge of an ageing workforce, and meet the demands of a changing landscape, while there is a shortage of young engineers, scientists and technicians coming through with the right skills?
However, Lynn Cooper, chief executive of the Institute of Water – the professional body that supports careers and learning in the sector – is surprisingly bullish about how the industry is responding to these perceived challenges.
"I don't think there's that much of a skills gap; or at least, not one that we haven't had for the last 20 years," Cooper tells WWT. "I think if anything the water industry has adapted better than most to change. The ageing workforce has been a perceived issue for the last two decades, and yet we are still producing quality water and disposing of the wastewater. Yes, things change, technology has come on enormously, and it's important to keep your skills up to date. But I think there's not as big a skills gap as people might imagine, and the water companies are dealing with it really well."
Nevertheless, one area where Cooper does feel the industry faces a stiff task is in adapting to climate change – the effects of which have been all too evident in the flooding of recent years. She says that not only does this require the industry to develop a new environmental skill set, but also more financial skills to build the right analysis of risk into its asset management.
An accountant by profession, Cooper knows what she is talking about when she says the industry needs more economists and financial experts. She acknowledges that the skills needs of the industry have come a long way since she started her career.
"Certainly the balance has changed. When I started in the water industry in 1983, the engineer was king. But now there's not as much engineering going on in the industry. It's more about squeezing the most out of your assets: yes, some of that is engineering, but it's also about innovation, and being smart with numbers."
The Institute's professional registration scheme – in which members register as Engineer, Scientist or Environmentalist and can attain Chartered Status – reflects these trends, with a growing number of environmentalists. Scientists are also a growth area: the ability to become a Chartered Scientist through the Institute of Water is still relatively new, with the Institute being licensed by the Science Council to award Chartered Scientist status in 2013.
Learning and Mentoring
Whether it is through its range of learning events, CPD, or its mentoring programme, the Institute aims to give professionals in the sector learning which is over and above the training they receive in their day job – often taking the form of networking and exposure to different areas of the industry. Cooper says that this element is particularly important for employees at junior levels, who can often feel isolated and benefit from the opportunity to compare experiences with peers at other companies. "Sometimes it's a hard sell to the line manager, but networking is very important in any job I think," she muses.
Mentoring arrangements, where an individual receives guidance from a more senior individual in same region who usually does not work for the same company, fulfil this need too. Cooper believes that mentoring also offers a way of keeping more experienced people - some of whom are retired - engaged with their industry.
"We've found that it is something that is helping us to retain or attract older members, who maybe otherwise would have thought 'Well, I don't need to learn anything.' We can turn that round and say: 'You may not need to learn anything, but there's plenty of other people out there who do, so why not pass on some of that knowledge?'"
Secondments are another way to facilitate knowledge transfer in the industry, and they can be of immense help to careers – as Cooper knows all too well, having originally arrived at the Institute of Water as a secondee from Northumbrian Water. However, one concern that the introduction of more competition to the industry might stifle such opportunities in future.
"I do think there should be more secondments," says Cooper. "But one of the stumbling blocks is that they encourage people to learn what's going on in other companies, and now that competition is upon us, the underlying fear is that we don't want to be trading our secrets with the opposition or the potential opposition. No longer is it simply the company next door, it could be a company anywhere in the country that could be your competitor. But I think in the industry there is still this desire to do what's best for the general public, so I don't think that should be a real barrier."
Cooper says that in some ways the water industry still resembles "one big family" and points out that it retains people much better than other industries, with many staying in the industry for their entire career. But the other side of this coin can be that opportunities to progress your career can be limited, unless you take steps yourself to broaden your learning and experience.
Increased diversity
Another prominent HR concern for the water industry in recent years has been increasing workforce diversity, and particularly giving more opportunities for women. Just over a fifth (22%) of the the Institute of Water's members are women, and Cooper recently gave her backing to the Royal Academy of Engineering Diversity Concordat; although she says she has not personally always championed the issue.
"I was the first female to work in the accounts department at my water company, but I've never been a feminist, or been one for women's lib; I'd hate to think that I got the job because I was the 'token woman'," she says. "But I was eventually persuaded [of the importance of the Concordat] because it's not about tokenism, it's about celebrating the diversity that exists and the benefits of it. Whether it's gender, age, people from different social backgrounds, people see things in a different light and it certainly spices up working life. I'm sure there are still some jobs that are better suited to men, and some jobs that are better suited to women, but what's a typical woman, and what's a typical man? There's no such thing. The bigger the mix, the better, really."
The Institute currently has 2300 members across the country. Cooper acknowledges there is scope for growth, although with most of its activities handled by its network of volunteers from the industry, she is wary of trying to grow too fast.
"Our priorities are to concentrate on what we do best, and that is things like mentoring and professional registrations," says Cooper. "If we concentrate on getting those things right, there could be very big things happening in the Institute, particularly on the scientific front.
"We've got to be quite careful about what we do and how quickly we do it - there's no point in doubling the membership overnight, because we just couldn't cope and offer the same service to those members. So we'll take it one step at a time, starting with the companies where we have the best support, and grow steadily from there," she concludes.
- Lynn Cooper is speaking at Utility Week Live's Keynote conference, Birmingham, on Tuesday April 21 in the panel discussion session 'Talent for the Future'. www.utilityweeklive.co.uk