Interview: Jo Harrison, Asset Mgt Director, United Utilities
"To meet our challenges we've got to be innovative, we've got to do things differently."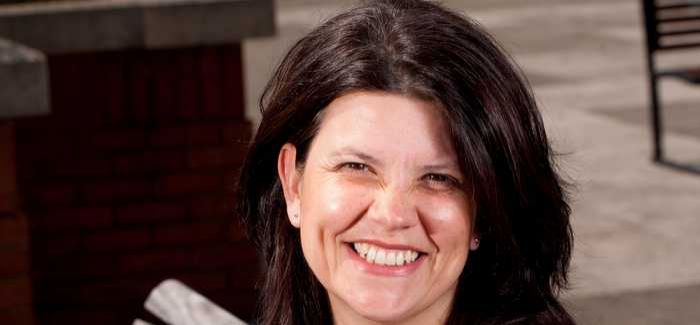 Interview by James Brockett
One of the challenges for water asset management from AMP6 onwards is that many potential solutions that utilities are being encouraged to consider in the new Totex landscape do not actually involve assets. Whether it is on the water or wastewater side, catchment solutions can bring significant potential rewards as well as being attractive from a sustainability viewpoint. But how do water companies move these initiatives beyond evidence-gathering pilots and into their day-to-day decision-making?
These are among the questions that are front of mind for Jo Harrison, Director of Asset Management at United Utilities, who is charged with strategic planning for the wholesale business of the north west water and sewerage firm. UU has run what it calls its Sustainable Catchment Management Programme (SCAMP) for ten years, but until recently this has concentrated on land it owns, with initiatives such as moorland restoration in the Lake and Peak districts. In AMP6, the company is being more ambitious and rolling this out to its non-owned land, working with farmers in Cheshire on land management practices that affect water quality. It is also investigating the part that catchment solutions can play on the wastewater side through a pilot, 'Catchment Wise', which will see them work with farmers near the River Ellen in Cumbria to eliminate phosphate pollution.
"Through SCAMP, we have established a very robust end-to-end process for managing our water catchments; we've done a lot of work with third parties, particularly the RSPB and the Rivers Trust, to ensure that we can manage water quality in the right way," explains Harrison. "We are now looking at how we can roll out that same approach with regard to wastewater. Essentially, our Catchment Wise pilot is looking to find out how we can achieve outcomes in terms of phosphate reduction within watercourses in a much cheaper and more sustainable way, by working with farmers, than we could do by investing in our treatment works. In effect, it's offsetting the impact of our operations, allowing us to deliver on our targets much more effectively."
Harrison says there is no doubt that UU's catchment work has delivered significant benefits in terms of environmental water quality. The problem comes in quantifying these benefits in a way that can be compared with asset alternatives, and satisfying both internal decision-makers and regulators that the changes achieved are permanent. These are obstacles that remain before catchment approaches can tick all the boxes from a Totex perspective, Harrison says.
"One of the key issues for us - and I'm sure this would be the case in other companies as well - is that when you are going through your company business planning processes, you are accounting for a lot of these requirements in terms of your capital expenditure," she says. "If you are looking to deliver a true Totex solution by an operational intervention, not only have you got to win the hearts and minds of the local community, by engaging with farmers, but you've also got to tackle questions like: What's the impact on your asset value? What's the impact on your company business plan? These are the internal bureaucratic hurdles you have to overcome in order to be able to do that."
Fresh thinking on catchments
To help non-asset solutions become business as usual, Harrison would like to see more regulatory clarity around who has accountability and ownership of schemes once they have been delivered. For example, if an intervention has involved planting trees and building fences, it is currently unclear whether the water company maintains responsibility for their upkeep or whether this responsibility can be handed over to the landowner. If the latter, then the landowner and not the water company ought to be accountable for their long-term performance.
Harrison also feels that the Environment Agency could be more supportive of water companies which are trying to go down the catchment management route.
"We've had a number of conversations where it feels a little bit like we are dragging the Environment Agency with us, rather than them necessarily supporting this approach as the right approach," she says. "I think that comes back to Defra policy and concern about implementation and delivery of the Water Framework Directive. It feels like our regulator would still rather have an end-of-pipe solution that delivers certainty, than a sustainable solution that might be the right thing to do in the long term."
The Water Framework Directive will be the biggest driver for alternative solutions going forward, believes Harrison; it simply will not make sense to put in place capital-intensive solutions at small, rural treatment works where the only requirement for improvement is a new phosphate target under the WFD.
Other innovative work that is being done in United Utilities' AMP6 programme includes a £15M project to put aeration into the Manchester ship canal. The canal has been blighted by low oxygen levels caused by contaminated silt, with UU's sewer outfalls being a contributor to this; the aeration plan should provide a permanent fix compared to the alternative of repeatedly dredging the canal of the silt.
The company is also putting in place sewer monitoring in its network, carrying out a surface water separation project in Blackpool, and a sustainable drainage (SuDS) trial in Salford which will make use of street trees. These smaller projects sit alongside more traditional larger works that United Utilities is conducting in AMP6, such as the rebuilding of Davyhulme and Oldham Wastewater Treatment Works, the maintenance shutdown of the Haweswater Aqueduct and the construction of the West Cumbrian link pipeline.
A Totex struggle
Finding a place for more innovative, Totex-friendly solutions in an industry that has been built on engineering and capital projects remains a challenge, Harrison admits.
"I think probably all the water companies are still trying to understand how to actually manage Totex, because the regulatory accounting requirements from Ofwat mean that we are still thinking about Capex and Opex. In an ideal world, you'd be looking at the requirement that you've got, and balancing an operational solution with a capital solution; that's what we are trying to do, and that's what we've got all our people and processes driving us to do. In reality, the number of Totex solutions we actually deliver is probably less than we set out to deliver.
"But in order to meet the efficiency and performance challenges that we've got in this AMP, and that we will have in the next AMP, we've got to be innovative and we've got to do things differently. We've got to think outside the box. While we've got to maintain and preserve the capability and performance of our existing assets, we've also got to think about how to deliver the obligations we have as an organisation in a different way."
-Jo Harrison is among the speakers at WWT's Water Industry Asset Management conference, 28th April 2016, Birmingham. Details of how to attend: www.wwt-asset.net