Interview: Guy Thompson, Managing Director, EnTrade
Wessex Water has recently spun out EnTrade - the trading platform it developed for environmental catchment interventions – into a separate business with national ambitions. Its new managing director, Guy Thompson, tells WWT about its potential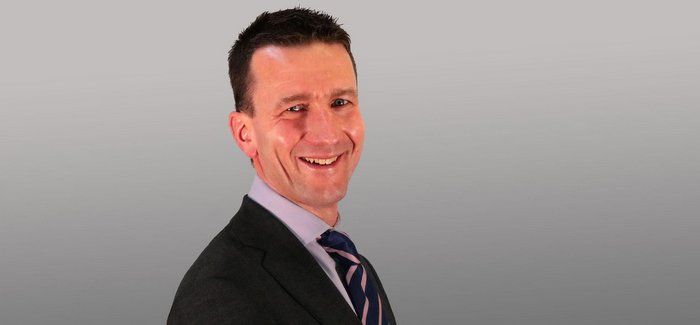 Guy Thompson says that EnTrade has a disruptive, innovative business model
EnTrade - How it Works
- The trading platform offered by EnTrade is adapted to pursue a specific environmental outcome, such as reducing the amount of nitrogen or phosphorus in a catchment. Through their work with farmers, catchment specialists are able to establish how a range of actions undertaken by farmers in a catchment affect the outcome - e.g. how a particular area of cover crops planted relates to the amount of nutrients removed
- The buyer of the environmental services (e.g the water company) sets a figure for the outcome it wants to achieve and then during a set, pre-advertised window, farmers and land managers can place bids for how much they would need to be paid to carry out these actions
- The market price for the environmental actions goes down as more bids come in; at the end of the period the most competitively priced bids win and the money is paid
- EnTrade verifies that the actions have been carried out and the buyer of the services is then able to demonstrate that, cumulatively, the desired outcome has been achieved.
- Over time it is hoped that multiple buyers for environmental services will enter the market, improving environmental outcomes across a number of parameters and providing more earning capability for agriculture
- Catchment-wide permitting – which the Environment Agency has piloted with Wessex Water for phosphorus in the Bristol Avon catchment, increases the potential applications of EnTrade as it allows water companies to offset costly interventions at poorer-performing treatment works with cost-effective improvements elsewhere in the catchment.
Interview by James Brockett
Whether you are talking about eBay, Uber, or Airbnb, it's clear that technology-led businesses often have the ability to bring buyers and sellers together in new efficient ways which can create a vibrant marketplace and disrupt the status quo.
Although it is early days, this type of new player could be about to make its mark in the water sector in the form of EnTrade, the Wessex Water spin-out which links up potential sellers of environmental improvement measures, like farmers and land managers, with buyers of such services, including water companies. The trading platform, which helps buyers to establish the market price for environmental interventions, has proved its worth through a pilot scheme in Wessex Water's Poole Harbour catchment, and is now poised to offer its services to other water companies and organisations with an environmental focus across the country.
"The proof-of-concept pilot that Wessex Water established in the Poole catchment demonstrated the potential of environmental trading through a reverse auction process," says Guy Thompson, EnTrade's new Managing Director, who was appointed in February. "We are scaling up from that to a nationwide offering, and my appointment heralds the start gun on that process, if you like."
The Poole Harbour pilot, which started in 2015, saw farmers paid at a market-determined rate to grow cover crops which stopped nitrate run-off into the water environment. Wessex negotiated with the Environment Agency, Natural England and Ofwat to offset 40 tonnes of nitrogen in this way rather than the alternative of building an additional treatment asset in Dorchester sewage works. With 147 bids received from 19 farmers, the first auction caught the imagination of agriculture in the region and meant that Wessex Water was able to meet its regulatory commitments on nitrogen at a cost that was 30% cheaper than previous catchment interventions, and a fraction of the price of the capital treatment solution. Subsequent auctions have operated for a wider range of environmental actions – such as arable reversion – and the platform can be adapted for the reduction of other substances in catchments, for example, phosphorus or metaldehyde.
EnTrade will provide a commercial service to Wessex Water's regulated business, and is also talking to several other water companies about the environmental goals in their PR19 business plans. Last summer it carried out a trial with United Utilities – also concentrating on nitrates – and a second project with the north west utility is expected. But this is just the start of EnTrade's ambitions, as Thompson explains.
"Water companies are but one customer segment for us. We want to offer EnTrade as an environmental services provider which can bring about cost-effective collaboration between farmers and a range of placemakers. That will obviously include water companies but also might include public bodies delivering environmental gain, or infrastructure providers like developers who are looking to offset the environmental impact of their development, in line with the government's 25-year environment plan."
As the former chief operating officer of Natural England, Thompson appreciates the perspective of the environmental regulators and himself became convinced of the merits of the EnTrade idea while carrying out a secondment at Wessex Water 18 months ago.
It's a timely offering. With the arena of agricultural funding facing uncertainty because of Brexit and the removal of subsidies under the Common Agricultural Policy, UK government and regulatory bodies will want to ensure that any new payments they make to agriculture represent the best value for the environment, while farmers are likely to be receptive to any new income stream.
Thompson says that coming out of the CAP is a "gamechanger" and provides a unique opportunity to shake up environmental funding and benefit nature. While catchment interventions have been shown to be effective at improving the water environment, the question of who pays for them has always been a limiting factor and the market approach embodied by EnTrade could provide part of the answer.
The company has inherited the expertise of a team of catchment professionals who previously worked for Wessex Water; it prides itself on providing a platform which is both outcome-focused and user-friendly. Farmers taking part have praised how straightforward it is to place bids and to have these bids verified and followed up – for example, EnTrade is usually able to check that a cover crop has been planted as promised using satellite imagery, minimising the need for visits.
Of course, some would argue that incentives paid to farmers - even on this efficient basis - violate the 'polluters pays' principle, and that rather than being paid for their co-operation, farmers should be encouraged and educated into doing the right thing by the environment, or faced with penalties if they do not follow advice.
However, Thompson rejects this. "There are always these questions around these types of challenges," he says, "but what EnTrade is seeking to do is to disrupt a regulatory and funding framework which is fundamentally fragmented and siloed. We have a water industry national environment programme drawn up every four years in isolation from the government's seven-year programme and the Common Agricultural Policy. The funding is available to fix these kind of problems – it's just that it isn't allocated to the right outcomes.
"Fundamentally we need to change these polluting practices… but the question is, who pays? Should it be the farmers, many of whom are struggling to make their business model work? Or the water companies who abstract water for public use? Or the supply chain – or all of us, through the taxes we pay? These are vexed questions which environmental trading helps to expose. The question of who pays and how much those services are worth to society – that's precisely what EnTrade does, it exposes those questions around opportunity and cost.
"Wessex Water, in common with many domestic water companies, have clocked that hiding behind the polluter pays principle doesn't provide the best service to the water customer. By working with the grain of the farming community, and building their capability and know-how and understanding of the impact their practices have, we can reduce the need for more expensive capital investments in assets. We have to break into that circle somewhere."
-This article appears in the June 2018 issue of WWT magazine.