Interview: Duncan Lewis, Managing Director, Xylem
Whether it is data capture, servicing and maintenance or energy-saving optimisation, pump manufacturers now offer so much more than simply a pump, according to Duncan Lewis, new president of the British Pump Manufacturers Association (BPMA)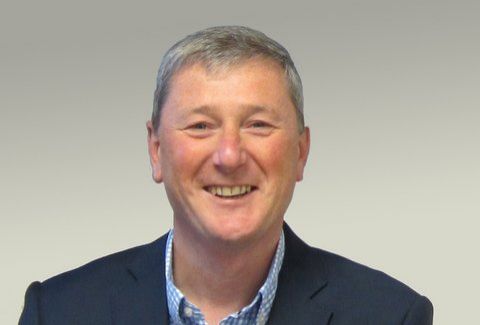 Xylem's Duncan Lewis has taken over as president of the BPMA
-Interview by James Brockett
Pumps are such a long-standing staple of the water and wastewater sector – the British Pump Manufacturers Association celebrated its 75-year anniversary last year – that it might be tempting to imagine that when it comes to the key technologies and challenges involved, there is nothing new under the sun.
Not so, says Duncan Lewis, UK Managing Director of water solutions company Xylem, who has just taken over as president of the BPMA for a two-year tenure. Not only are there always new regulatory challenges and market changes to adapt to - such as what will happen to asset standards after Brexit - but innovation in both technology and processes are everywhere you look. All in all, the new president, who took over from Peter Reynolds of Grundfos at the association's AGM in November, will not be short of items in his in-tray.
"The market is changing - and at a reasonable pace," Lewis tells WWT. "That's because as manufacturers we're not dealing with a pump in a box any more, we are looking to provide systems solutions. A lot of our customers are now talking about data capture, how we can make use of that data, resilience of assets – it's a different world from 20 years ago in terms of what the end customers are expecting from us as pump manufacturers. We have to adapt, in terms of how we meet those needs and come up with different offerings beyond that pump in a box."
Evidence of this thinking can be seen in Xylem's recent activity, which included last year's acquisition of smart meter and data analytics provider Sensus, and the recent launch of a wastewater pump – the Flygt Concertor - which self-optimises its performance via the power of the Internet of Things.
Innovations which allow better control of pumps, use of data and energy optimisation should be an attractive proposition for UK water utilities right now, at a time when they are looking to embed the Totex approach demanded in AMP6. So does Lewis feel that this is the case?
"The water companies are definitely thinking about Totex, and it's a step change from five or six years ago," he says. "But I think it's still evolving, and there is probably still work to do to take it on board totally. New expenditure is talked about in terms of Totex, but where it is perhaps less embedded is where it's just an operational change: something is taken out, and something else is put in. That's when it's a lot harder, because of the time constraints, to actually have that Totex conversation."
Manufacturers are now much more likely than previously to be asked to provide more detail around operational costs, spare parts, maintenance and downtime, he adds. With this extra scrutiny and emphasis, it's little wonder that many manufacturers are investing in a service offering to their clients, including installation, energy audits and maintenance agreements, that can ensure that the pumps they supply continue to function efficiently and offer reassurance in their performance in the long-term.
With PR19 fast approaching, pump manufacturers will be watching closely to see not only how much water utilities have to spend in the next AMP period, but how their priorities, for example around asset resilience, map against what manufacturers are able to offer. The uncertainty created by the five-year AMP cycle can be a source of frustration for manufacturers, admits Lewis.
"A five-year cycle is fine if you know what is going to happen within that five-year cycle - you can invest or divest your resources accordingly. But when you have that uncertainty coming up, it doesn't help anybody in terms of having a sustained vision of your business." He adds that the system of framework agreements used by the water companies does not provide any additional comfort, because it does not come with a guarantee of any quantity of work.
"You can win a framework, but that's just the ticket to the dance. It's great that you've got it, but it's more of a supplier agreement these days than something that guarantees work at the end of it."
One of the key areas where the BPMA adds value for its members is interpreting UK and EU regulation and lobbying government on regulatory issues. For this reason, Brexit potentially represents a considerable headache for the industry, where many manufacturers have cross-border supply chains, facilities, operations and sales.
With the outcome of Brexit highly uncertain and a lack of information forthcoming from the government, Lewis says that ensuring consistent standards will be crucial. Pump manufacturers will not want there to be variations in the standards required when selling to the UK market as opposed to the EU. In particular, he wants to see clarity on whether CE marking – which certifies that a product complies with EU safety and environmental requirements – will continue to be accepted in the UK as evidence of compliance with its standards.
Moreover, EU energy regulations are becoming more sophisticated, with rules which are progressing towards testing the efficiency of how pumps, drives and motors interact as a set, rather than in isolation; the UK will need to decide whether its market follows suit, and if so, how these regulations will be enforced.
"There is so little guidance on what this will all look like after March 2019," says Lewis. "These are issues of safety and product quality, and from an engineering and manufacturing perspective, it's going to take time to make any adaptation that's required. At the moment it's the European bodies that create the regulations and we in the UK are a dominant part of that conversation. But we probably won't be able to sit in those conversations going forward, so we will need to work out what impact that will have on our local market. There are a lot of unknowns right now, and that's the problem."
With his two-year presidency of the BPMA running until November 2019, and as the UK leader of pump manufacturer with a global reach, Lewis will be keeping a closer watch than most on how the UK separation from the EU progresses.
-This article appeared in WWT's Pump Supplement, which was published along with the December 2017 issue of WWT magazine.