Interview: Duncan Atkins, MD, Imtech Water, Waste and Energy
''I'm looking to ensure construction excellence on all our projects, through drive, passion and energy. I want to reinforce and consolidate Imtech's hugely impressive track record in delivering innovative schemes and solutions,'' says Duncan Atkins, who has just taken over the reins at Imtech Water, Waste & Energy.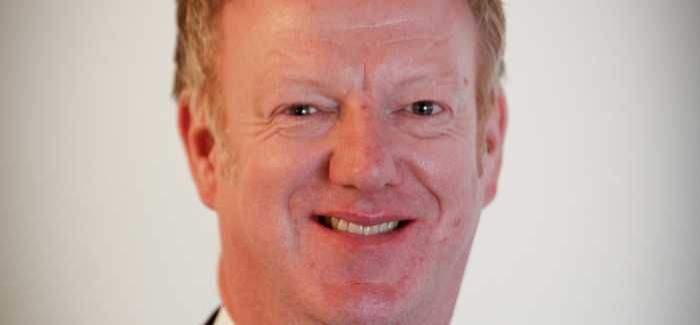 What you didn't know
It's not good for my image but I like...
Aston Villa
I drive...
A Mercedes-Benz coupé
I'm currently reading...
Catastrophe, by Max Hastings
My greatest weakness is...
I have been prone to the odd 'Malcolm Tucker' moment
My favourite TV programme is...
I really enjoyed Fargo
Atkins has taken over as managing director from Bruno Speed, who has left the company to pursue interests outside of the industry. He was previously business development director, a role he has held since joining Imtech in 2012 from Laing O'Rourke.
Commenting on his new role, Atkins said: "This is an exciting time for Imtech and I am looking forward to implementing our future strategy, which focuses on our core business areas and their development. In my previous role as business development director I had the opportunity to meet a number of people right across Imtech and start to form strong relationships with many of our key partners and customers."
Huge wealth
It was during his time at Laing O'Rourke that Atkins worked with Imtech in establishing the Tamesis joint venture to help secure wastewater schemes at Crossness and Beckton in London for Thames Water.
He says: "Where Imtech has a huge wealth of talent and experience in process solutions, I'm looking to take the best from my experience at Laing O'Rourke and apply it within the context of Imtech and its business model. That's not to say there are any glaring weaknesses in Imtech but when your background is so heavily in a type of organisation you do bring things from that business which they have achieved excellence in.
"I'm looking to combine that experience with the best of what Imtech has to offer. Hopefully, it's going to be a good fit."
Exciting opportunities
Atkins expects Imtech Water, Waste and Energy to grow between 50 and 70% over the next five years. "Yes, we do see growth in the main areas of our business but they're all controlled by external factors, so time will tell ultimately."
The waste sector, says Atkins, is quite a difficult one in that a lot of opportunities come and go "but we are looking at some quite exciting opportunities at the moment". If these opportunities come to fruition "they will provide quite a strong and robust waste to energy element to our portfolio of work".
On the water side, Atkins says: "There's a slightly phoney war period in terms of what the water companies themselves are actually going to spend in their investment programmes but we see growth coming from those as well as some growth coming from a more technology-driven element of the kind of work we do."
'Great platform'
As with most of the contracting entity, Atkins says "it's been a fairly long 18 months" with the AMP6 bid period. "For us, there's been some ups and downs but where we are currently, we've got a great platform for the future."
Contracts secured so far for AMP6 include the United Utilities (UU) framework through Imtech's LiMA joint venture with Laing O'Rourke and Atkins; and Southern Water's with Galliford Try through the GTM jv, which is also supported by Atkins.
At the time of writing, Atkins was also confident of Imtech signing the contract on a major project. "It's just a matter of ironing out the Ts and Cs." He adds: "We're in a good position, and we've got a good pipeline." However, he does feel there will be "an inevitable dip" in the business just following the cycle of the water company expenditure "but we feel very confident about the size and prospects for the business moving forward into 2016 and beyond".
Challenges
Atkins is confident that Imtech's process engineering background gives it a "good basis to address particular challenges that may emerge" over the next ten to 20 years. One of these challenges is totex.
He says: "From an Imtech perspective, because of our process understanding and knowledge of the way both new and existing assets work and the kind of operational costs associated with the treatment process, I think we feel we are well placed to offer and respond to totex challenges."
However, what is still unclear, says Atkins, is exactly how totex is working from a water company perspective and I guess that will be a natural evolution and output of their investment plans. That will start to flesh out how each of the water companies is applying totex in terms of its investment programme and decision-making moving forward.
"We would generally see it because of our process background we would see that an increasing emphasis on operational costs to be something that we feel is a skill that we have and an opportunity for us to perhaps develop moving forward."