Interview: Costain water sector director Maxine Mayhew
Costain water sector director Maxine Mayhew discusses the company's shift towards smart infrastructure solutions and the importance of investing in staff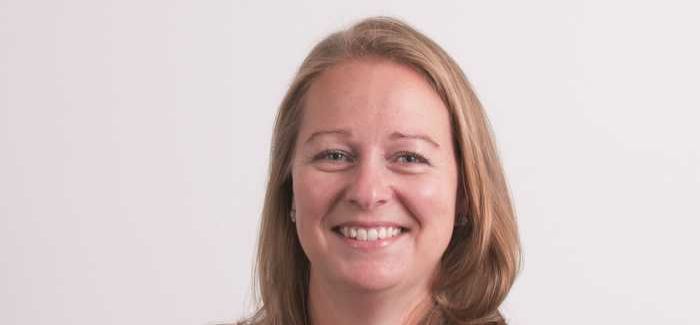 -Interview by Robin Hackett
As AMP7 approaches, water companies are under growing pressure to look beyond the traditional reliance on building new assets. While facing new challenges on several fronts, not least climate change and population growth, they must also step up to the requirements laid down by Ofwat on customer service, affordable bills, innovation and resilience.
To do so demands creative solutions, and the water companies are increasingly looking to contractors to supply the answers. Costain is working to ensure it is well-placed to provide them.
Having switched emphasis to become a 'smart infrastructure solutions company', Costain is seeking to help steer the industry towards a more efficient future, and its water sector director, Maxine Mayhew, says greater innovation is the only way to deliver what is required.
"Our purpose at Costain is all about improving people's lives through deploying technology-based engineering solutions," Mayhew says. "Our water ambition is very much aligned to that – working with our customers to help create the future of water.
"There are three major challenges facing the industry and they're around capacity, resilience and customer service, but that comes at a time when there's a demand for decreasing cost, so as we work with our customers to meet these challenges through outcome-based contracts, you get a real opportunity to innovate and integrate technology.
"Incremental change won't bring the improvements that are needed across capacity, resilience and customer service. What we need is a real step change in the solutions to drive the outcomes."
Understanding and optimising assets becomes increasingly important, with data set to play a big part in water companies' thinking in AMP7.
"One key part of driving innovation and better outcomes is about utilising the assets that already exist in a better way," she says. "To do that you need to understand that asset and be able to use that data to optimise how it works, what it delivers, and when it needs an intervention to improve it or maintain it."
Mayhew expresses pride in the speed with which Costain has increased its use of technology in solution design development and delivery automation as well as intelligent asset optimisation, but she stresses that construction remains a vital part of the business.
"The key is about thinking how we can best deliver the outcome, because that's what our customers need – an outcome," she says. "Sometimes you can deliver that outcome by making existing assets work more efficiently, sometimes you can do it by using the data analytics to optimise assets intelligently, and sometimes you will need to repair or build a new asset.
"We're trying to make sure we have an end-to-end, integrated set of solutions. Construction - or complex delivery - is still core to what we do, but what we're seeing is it can be increasingly a smaller part of the overall solution development."
The new approach is clearly working. Financial results for the year ending 31 December 2017 showed revenue at £1.73 billion, up from £1.66 billion in 2016, and underlying operating profit has been increasing year-on-year, rising by 18 per cent to £48.7 million for 2017.
"I think ultimately good performance follows if you deliver what your customers want," Mayhew says. "We've been transforming the business over the last few years to make sure we continue to drive what our customers want and that we continue to deliver excellent results, and that's reflected in our financial results."
Mayhew has strong personal insight into what Costain's water company customers want, having spent two decades in a variety of roles across the industry. She took on her current role last summer after six years as group commercial director at Northumbrian, and had previously worked for United Utilities and Scottish Water Solutions.
"I hope that allows me to recognise the things that are important to our clients, and how things like regulation and customer pressure impact on their businesses," she says. "We've got a big team and we've got a great team with lots of customer understanding throughout, so hopefully I just bring a slightly different insight to support that and try to drive the business forward."
Costain has also made a concerted effort to look after its staff. Mayhew praises the company's "outstanding safety record", having recorded its lowest ever Accident Frequency Rate (AFR) of 0.07 in 2017, and new health and wellbeing strategy, which has seen more than 300 managers take part in mental health awareness training, while there are 200 'mental health aiders' and 100 'wellbeing champions' working across the group.
Mayhew explains: "Ultimately most businesses run through and because of their people, so creating an environment where everyone can come to work and be the best they can be is really important. That's what we're aspiring to do."
The investment in staff extends to training, with over 20 currently studying for PhDs on a range of topics including automation and robotics, connected autonomous vehicles and data-driven decisions.
"What's really important both for Costain and ultimately also our customers is making sure we're fit for the future," she says. "As I said before, having an environment where everyone can be at their best is key. A big part of that is ensuring people have the skills to do the jobs we're asking them to do but it's also around continuing to develop and support our full employee base.
"That future focus is what is going to keep us at the forefront."
-This article appeared in the July 2018 issue of WET News magazine.