Interview: Clive Mottram, head of water and regulation, Eversheds
"The success of the [water] sector in delivering the investment programme that has been required, has been remarkable. That is testament to everyone involved," says Clive Mottram, who is head of water and regulatory in the utilities team at international law firm Eversheds.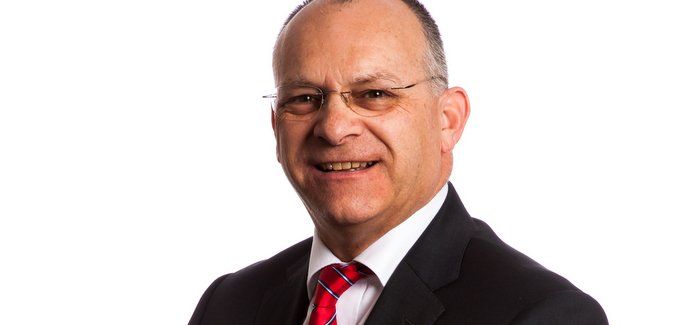 Clive Mottram
But he warns that AMP6 delivery must be "business as usual without it becoming anything particularly special". The reason for that is quite simple – there are major issues that each water company is dealing with in preparation for business retail reform, which Mottram says is "potentially the biggest change since privatisation in 1989".
He says: "If you think about where the sector is currently, very much in the midst of preparation for business retail reform but at the same time the early stages of AMP6 then it seems to me that AMP6 delivery has got to be very much business as usual, which I think it is. It can't be a major distraction."
Eversheds includes a dedicated water practice that provides a full range of legal services to water sector clients. These services include the setting up of AMP frameworks, procurement, property planning, competition and regulation, and environmental health and safety such as trade effluent prosecutions.
Right skills
The company acts for six of the ten WASCs (Water & Sewerage Companies) where it either provides a full service "where we do pretty much everything for that client", or it gets instructed on specific matters on an "as needs" basis. "So six of the WASCs and three of the water only companies. That service is provided from all of the Eversheds offices across the UK, giving a combination of local people often but also making sure that it's people with the right skills."
Mottram's career has included a "21-year stint" at Severn Trent Water. "I joined what was then Severn Trent Water Authority back in 1986, before privatisation when it was a quasi local authority type body. I saw it go through privatisation a few years subsequently and was with Severn Trent until 2007."
He has seen the huge change within the industry since privatisation and ongoing efficiency challenges that occur with the arrival of a new AMP cycle and. There is also the boom and bust aspect of the regulatory five-yearly cycle.
"That feature of the sector is something that I've lived through for quite a number of years.
Resilience duty
"Thinking about AMP6 and where the UK water sector is now, Ofwat over a number of AMPs has been saying 'yeah, we'll smooth the cycle' and has made attempts to do so but has never been wholly successful in getting rid of the boom and bust."
Mottram feels this could change, though. "One thing we can point to on a legislative basis is Ofwat's new resilience duty, which was brought in by the Water Act 2014.
"That requires Ofwat to have regard to longer-term planning and investment in the sector and to ensure that the companies are able to secure the long-term resilience of their water and sewerage systems.
Positive step
"On the face of it you would think 'yep, great, that looks as though we should be heading for some longer term thinking'. In practice, I think let's wait and see how that actually maps out, how that duty is implemented by Ofwat. Without wanting to pour cold water on it, will it change things dramatically? I'm not sure yet. On the face of it, it might.
"That's one thing you can point to as a positive step forward."
Mottram adds that the relationship between the water companies and their contractors and their supply chain over each AMP is changing. "The companies are becoming more and more reliant on the skillset that their contractors possess. That goes hand in hand with the companies themselves reducing their headcount in response to the need for greater efficiencies. They are becoming more reliant on contractors to deliver efficiencies, to deliver innovative ways of doing things, and to be a real partner in ensuring that the capital programme, AMP contract is delivered."
Is this a reason for the continuing trend for alliances and consortia undertaking the industry's capital investment programmes? "Yes, I think it is. It's a combination of factors," says Mottram.
"The fact that there is an ongoing need to deliver a sizeable investment programme; there's an increasing need to do so at a cost which will not prejudice, will not put at risk the ability of customers to pay their water bill, i.e affordability has to be maintained, so the programme has to be delivered in an efficient and cost-effective way; and the movement of skills from companies to external partners...
"All those factors in combination mean that that partnering arrangement has become more and more effective and real as each AMP has gone by."
Deepened
He says there are calls for the sector to become more innovative, from Ofwat in particular and government also, and accusations "that historically it's not been particularly good" at innovating.
"The sector is looking very much to the supply chain to help with that, to find new ways of doing things. Whether that innovation will spread across the entire vertical supply chain of the sector remains to be seen yet, or whether it will be discreet in certain parts of the supply chain.
"But that relationship has deepened and become more embedded, more meaningful as time has gone on."