Interview: Bryan Harvey, global operations director, CH2M
"Of all the towns in the North-west that had some flood defence, while some might have been over- topped it would have been a lot worse without those defences to absorb the speed of flooding. It would have been a much more shocking event than we've seen on the news," says CH2M's global operations director, Bryan Harvey.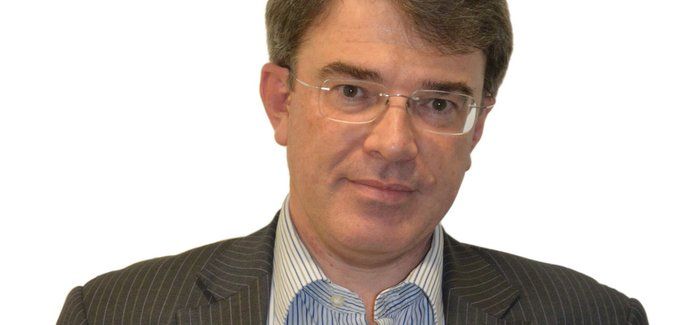 Bryan Harvey
What you didn't know
My perfect evening is...
At home with family and friends
I drive...
Very infrequently
My favourite 'recent' movie is...
The Martian
I'm currently reading...
Inferno, by Dan Brown
My greatest weakness...
Not stepping back often enough to appreciate what we as an engineering community have created...
It has been just weeks since the North-west and parts of Scotland took the brunt of storms Desmond, Eva and Frank as they raged in quick succession during December. The storms led to major flooding but, thankfully, loss of life was avoided. Harvey is the man charged with preventing a similar disaster on a larger scale in London, and he took time out of his packed schedule to tell WET News why flood defences are so crucial to the capital, why the UK's are the best in the world, and why the Thames Barrier will have to go – eventually. 
Harvey, and the rest of the Integrated Delivery Team, is responsible for delivery of the first ten years of the Environment Agency's (EA) Thames Estuary Asset Management (TEAM2100) programme, a 100-year scheme to protect 1.25 million people and £200bn worth of property from tidal flooding between now and 2100. CH2M is delivery partner – it was awarded the £300M, ten-year deal in November 2014 – and Harvey is CH2M's programme director.
The floods that caused such devastation this Christmas and New Year could have been much worse. To illustrate how bad things used to be Harvey highlights the 'Big Flood' that happened more than 60 years ago, on the night of January 31, 1953, when around 300 people in East Anglia, Essex and Kent lost their lives as a storm surge swept down the North Sea. The death toll in the Netherlands was much higher – almost 1,800 people.
It is the threat of such tidal flooding hitting the UK's capital that is Harvey's and TEAM2100's greatest challenge. "There's river flooding as well but it's the storm surge from the North Sea that is the real challenge" he says. "It's a constantly changing battle that highlights why flood risk management is a continuing necessity. We can never say we are 100% protected because of climate change, ground movements (tectonic movements and the like). If you combine those with the uncertainty of the intensity of rainfall, it really is a complex situation."
The TEAM2100 programme is one of the government's Top 40 national infrastructure projects, and involves refurbishing and replacing existing defences including the Thames Barrier, and up to 350km of flood walls and embankments, smaller barriers, pumping stations , outfalls and flood gates.
Like all the flood defence assets along the estuary, the Thames Barrier will eventually need to be replaced or significantly upgraded. With continuing maintenance and improvement, it is expected that the Thames Barrier will remain viable until 2070, although Harvey says the barrier will undergo mechanical and electrical upgrades in the meantime to ensure its reliability keeps pace with climate change. "It will be something in the future but we're involved now on the asset management of everything that needs to be done on the Thames estuary," he says.
'Iconic project'
WET News caught up with Harvey one Friday in January at TEAM2100's HQ, which just happens to be the EA's London offices not too far from the River Thames at Vauxhall Bridge. His enthusiasm and pride to be involved with what he describes as an "iconic project" is evident. 
"It is a fantastic project. There are some contracts that make you realise how important what you do is. This is one of the iconic projects in the world, protecting so much of UK infrastructure that it just pulls all those past experiences into one. It certainly makes you realise how important the job is – this is a serious amount of assets and one million-plus people being protected.
"That's why being involved in this project was so important, and why I returned to the UK for it. It's also about having a sufficient period of time to be able to make a tangible difference. That gives us, as a company, a lot more potential to think bigger and bolder than we've done previously in terms of coming up with efficient ways of working so the UK gets a better investment deal, coming up with solutions that can benefit the communities.
"You can work with the communities in partnership over the over a ten-year period, as opposed to a relatively short engagement. It opens the door to a lot more options."
Harvey says that because the team is working to a ten-year programme "lots of good ideas" are pending and will be implemented over that time. An example of this has been the way in which asset inspections are now being carried out. The ten-year programme has enabled investment in the very latest IT-type solutions. "When people go out and do asset inspections they've got real-time links into the central GIS system. They do the inspections and the data is then transmitted straightaway by 4G connection direct into the system."
Resilience
Harvey says the ten-year programme of work is step one in the 100-year project of ensuring that London and the Thames estuary is appropriately protected from the risk of flooding. "Nowhere is 100% protected but the key thing here is that the EA have got a plan of how to address flood risk for the next 100 years."
That plan comprises a 230-page document detailing recommendations to ensure resilience against flood risk. Harvey says that TEAM2100 is responsible for just one or two of those over the ten years in order to keep assets along the Thames estuary up to date and to the appropriate standard.
TEAM2100, which in addition to CH2M and the EA, includes construction partner Balfour Beatty as well as specialist suppliers such as Critigen, Hunton Engineering, KGAL and Qualter Hall. Harvey says work in the first year of the contract has included mobilising the team, and carrying out asset investigations. This is ahead of schedule and Harvey expects all the targeted assets across the estuary to have been reviewed before the end of the year. Some early construction activities are about to begin, mostly comprising quick solutions such as the replacement of generators or mechanical work on the barriers.
Harvey says there are several aspects of risk, including likelihood and impact as well as height and integrity of the assets. The defence across the estuary is "in almost all cases at the required [crest] height to provide the standard of protection specified in the TEAM2100 plan". But Harvey says all assets start to deteriorate with time. "They need upgrading, and that's what the initial investigations have been focused on – identifying those that really need some intervention the earliest.
"Over the next couple of years there will be more significant interventions, probably in the outer estuary towards Kent and Essex. The challenge is making sure we get the right solutions, and we don't want to get ahead of ourselves. It's the outer estuary where the real work is at this moment in time."
Harvey is kept busy not just by the TEAM2100 project but by his other role as global director at CH2M as well, which involves visiting clients around the world. When we met, Harvey had just returned from a three-day trip to Denver, was off to Dubai in the next two days and then India. So how does he juggle the two roles?
"We've got a fantastic team here, that's the first thing. It's that realisation that you've got to have a great team behind you in whatever you do, and if you don't you're not going to succeed as a leader."
Harvey also believes connectivity and coordination are key for programmes such as TEAM2100, saying the EA has the strategic overview responsibility for all flooding and is coordinating with all relevant organisations regularly. "Organisations such as CH2M bring that connectivity as well – we operate with the EA, we operate with Thames Water and others."
To illustrate the point, Harvey points out that CH2M is also involved with two other major projects in London – Crossrail and the Tideway. "We operate across so many sectors now that we're able to cross-learn at a faster pace. There are people here who worked on Crossrail and Tideway, and vice versa, so we're rotating. That cross-learning is improving connectivity and coordination further."
The "iconic status" of the TEAM2100 programme makes Harvey believe the project will not experience a skills shortage, with "lots of interest" received from afar such Australia, the Caribbean, central Europe. "People are just naturally attracted to something which is iconic. It's potentially going to propel their career into the future. If you can imagine wanting a career in flood risk and you've got this on your CV, you'll do OK."
Another reason, says Harvey, is that such "an integrated and passionate and enthusiastic team" has been created at TEAM2100 that it creates a working environment that engineers do not experience that often. "They're invariably working on their own and rarely in that co-located space." Harvey says big programmes like TEAM2100, generate "such momentum and good ideas and efficiencies that people feel like they're enhancing their careers".
Harvey believes the UK has the best flood risk management systems and is quick to promote the fact on his travels. "Whenever I'm elsewhere in the world I always sell the UK system because I think it's the best system," he laughs, before quickly adding that "you can never stop learning".
He continues: "When you look at the UK in isolation, you become aware of more things happening a bit more frequently than they used to or things are much more severe. When you look at the global situation, events are most definitely happening on a more frequent basis, more severe, more extreme beyond things we would normally consider."
A major positive for the UK, and the TEAM2100 programme in particular, is that long-term strategies are in place. "Obviously the economics and the developments can change the types of technology available but if you've got a good understanding of the whole catchment and things can be put in place more quickly.
"You know you are doing something that's not going to make flood risk worse for someone else, and what you're building is going to bring tangible benefit.
"No-one's got that magic crystal ball, so we've got to make the best judgements we can."
This article appears in the February 2016 issue of WET News.