Interview: Bob Taylor, Managing Director, Bournemouth Water
"Under the current rules of the game, we are doing well, but smart technology could help the industry achieve a step change."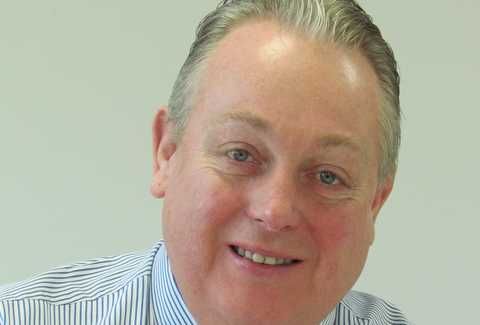 Bob Taylor, Managing Director, Bournemouth Water
Interview by James Brockett
Like many buzzwords that are used when talking about technology and business these days, 'smart' can mean different things to different people. Talking about a smart network conjures up an image of thousands of web-enabled objects that link seamlessly to each other, with information from one part of the network enabling beneficial changes to another.
Applying this thinking to a water supply network implies that technology will enable fundamental changes to ways of working in the industry, with service moving from a reactive model where leaks and other problems are dealt with as they occur, to something much more proactive, predictive and analytical.
Bob Taylor, Managing Director of Bournemouth Water, is enthusiastic about the potential of smart networks for both the sector and his company, although he is keeping his feet on the ground.
"From my perspective as the MD of a water business, it's all about trying to align the developments and the capability of smart networks technology with what customers are looking for in terms of their water service," Taylor tells WWT. "So, for example, customers are looking to see water companies reduce leakage. They see it as a waste, as unnecessary, so technology that helps water companies achieve that objective more cost-effectively is going to be worth investing in. But the starting point is that it has to come from customers' desires."
Leakage is certainly one area where smart technology might enable a step change in performance, says Taylor. The goal of zero leakage by 2050, which is a clear aspiration in the industry, is not possible with current technology and approaches, but as smarter, predictive, data-centric techniques develop, that could change. Next-generation monitoring, telemetry and modelling could also help water companies zero in far quicker on water quality issues, and to make better quality decisions about replacement and maintenance of assets. It's an alluring vision of the future, but what are the obstacles to be overcome before we can get there?
Beyond the technological barriers to progress, Taylor says that the main barrier to break through is a cultural one. "The natural, very careful approach taken to the delivery of what is essentially a food product has sometimes been reflected in the way we view new techniques and technology - but this is changing rapidly." He rejects the idea that regulation is holding back innovation - on the contrary, he says that developments linked to customer need will always be supported from a regulatory perspective – and is also confident that the industry's workforce has the right skills.
"For the young people who are coming into the industry now, it's second nature to be holding a tablet or a smart phone in your hand and getting the best out of technology," says Taylor. "Those skills are developing in any case from the way society is changing."
Times are also changing at Bournemouth Water, where the water company's acquisition by Pennon Group earlier this year will see it merged with South West Water. With the Competition and Markets Authority giving its final clearance to the merger in November, detailed planning of how the two companies will integrate is now fully underway. While stressing the potential benefits of the merger, Taylor adds that Bournemouth Water will retain its individual identity.
"The Bournemouth brand and the Bournemouth local position in the community will continue for the foreseeable future," he says. "Working with South West Water, which is a bigger company and is also provides wastewater services, obviously does create opportunities to share experience and to collaborate on all sorts of projects, not least the smart networking area.
"South West Water emerged from the last periodic review process as the most efficient water and sewerage business in England and Wales, and a lot of that is because of their use of technology to enable centralisation of resources. On the other hand, we in Bournemouth have been doing a lot of work with pressure management and network calming which I'm sure will be very interesting to South West Water, so there will be benefits in both directions."
While Taylor is proud of Bournemouth Water's recent operational performance on key metrics – for example, its leakage rate of 14% is the second best in the country - he says that this should be perceived as doing well only "under the current rules of the game". He wants the company and the wider industry to strive for the next level of performance, which is why experimenting with, and investing in smart technology is so important.
With a career that has seen him work extensively in Asia, and with Bournemouth having until recently been owned by a Singaporean company (Sembcorp) Taylor has seen at first hand how the heavy investment of Singapore's Public Utilities Board has seen the city state grow in little over 10 years to become a recognised hub for water technology research and development in Asia. He would like to see a similar atmosphere of innovation here in the UK, but feels it will some time before the sector will be able to declare itself 'smart' in a true sense.
"There will be significant progress during this AMP cycle, but I very much doubt that at the end of this five year period you are going to be able to see smart networks all over the country, if that is defined as networks that have planned to or have moved down the smart route," says Taylor. "Some companies invest more than others in this area, and everybody has gone down this road to some extent; but to move to the point where water is what external commentators would consider to be a 'smart network', I think that will take much longer than this five-year period," he concluded.
- Hear more from Bob Taylor when he appears at WWT's Smart Networks conference in Birmingham, 17th March 2016. For more information visit: wwt-smartnetworks.net