Interview: Bart Bergmans, project manager, Evides Waterbedrijf
"They send intelligent pigs through pipelines and gather information that is very precise," says Bart Bergmans, project manager - water distribution at Dutch water utility Evides Waterbedrijf. "That is something we can learn from."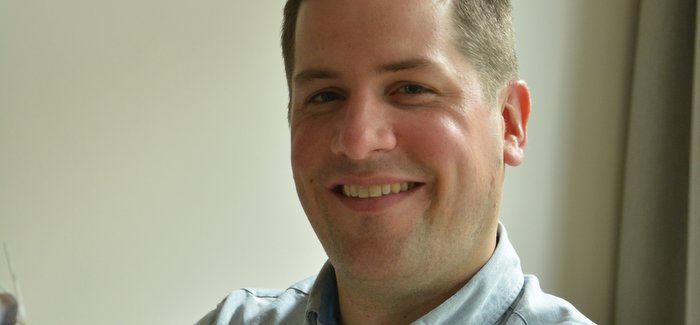 Bart Bergmans
What you didn't know
• My perfect evening is...
With my baby son
• I drive...
An electric bike
• It's not good for my image but I like...
Music from the '80s
• My favourite movie is...
Disaster films
• My greatest weakness is...
Being too kind
To anyone outside the water sector, Bergmans could be describing a science fiction scenario – but as water contractors will know, he is in fact discussing the rather more prosaic use of inspection technology in the gas and oil industry. This, he says, is much further advanced than in the water sector.
Bergmans is a passionate advocate of robotic inspection technologies, and believes the UK has many lessons to learn from the gas and oil sector. He will be sharing some of his insights at WET News' Water Industry Technology conference in December – details below. But despite his enthusiasm, Bergmans acknowledges the many challenges the technology faces, and the differences between oil and gas and water networks.
Evides covers the south-western region of the Netherlands, including Rotterdam, and Bergmans is responsible for scouting, testing and implementing innovative technologies that improve effective and efficient asset management of water distribution assets.
In the Netherlands, Bergmans says groups are carrying out research and development projects using inspection technologies. "[Intelligent] pigs are just one solution but there are also robots, which are a very important technology."
The robots can enter the pipes; they mostly do not cover the entire circumference; and can handle butterfly valves as well as narrowing diameters. But while Bergmans is enthusiastic about the robots, these also have their disadvantages. "Most of the time, the robots that we use have cables so we have to open a manhole, insert the robot and then you are limited to the length of the cable in terms of the inspection you can do. The cables can also damage the pipe and there are a lot of turns in the pipe. The cable is behind the robot and touches the walls, so the pipe can get damaged."
Cable-less robotic technology is currently being developed in the Netherlands, and Bergmans believes this will be piloted. However, he is not convinced that it will solve the problem. He explains: "You give orders to the robot beforehand, it can execute these and then come back to the insertion point. That concept has its own advantages and disadvantages and it's important that we look at those before we make a decision about which system to use and to develop.
"It's good there is development of this but I don't see at this moment the application for them because for the larger pipes we have the pigs and most of the time they are much cheaper. There are also a lot of risks if they crawl without a cable – it's difficult to retrieve it if anything goes wrong, for instance."
Bergmans is quick to point out that while lessons can be learned there are big differences between the two networks. "Gas/oil networks are mostly straight pipes over very long distances and are not internally lined. They're just fuel and there are no or a very limited amount of valves.
"The situation we have in the Netherlands and in parts of Europe is that our steel pipes are internally coated with cement, and they contain some butterfly valves which you cannot pass with intelligent pigs. Also, the cement lining currently makes it impossible to use ultrasonic technology to test the wall thickness of the pipe."
According to Bergmans, the oil and gas networks are also built in such a way that intelligent pigs can be used to inspect the pipes. The same cannot be said of water networks. "We didn't take that into account when designing these pipes. There are branches in it, strange angles, butterfly valves and there are changes in diameter. Those are all kinds of challenges for pigs at least.
The transfer pipelines are very important and we want to have visibility because they are most expensive to replace, and they have the biggest damage effect if they fail, if they leak or they burst. Those are the pipes to focus on and most of these, in our company anyway, are steel pipes that are internally cement-lined. The network is not built like the oil or gas industry network is built."
Bergmans has some suggestions for how the networks could be managed differently: "We should also look more at our network from an asset management point of view – how we can manage the network, how we can make sure we can repair the network, how we can make sure we can look into the network. I don't think there is one technology that we should go for. I think it will always be a combination because there are very different pipes, very different diameters, very different materials, very different situations.
"There is one technology that is all about sensoring and that is ultrasonic. I think that is going to be the future in drinking water."
So if Bergmans had one wish what would be his ideal solution for inspecting pipes? "We have to take a step back and look at the entire system of the pipe and the inspection technology because as you see in the oil and gas industry they make sure the pigs can go in."
If Bergmans has his way, intelligent pigs in the UK's water networks will soon be science fact, and not just science fiction.
*Bart Bergmans will be discussing robotic inspection technologies at our Water Industry Technology Innovation conference on December 1, 2015 at the Hilton Birmingham Metropole.