Interview: Avtar Jirh, managing director, Doosan Enpure
Doosan Enpure is no ordinary process engineering company. It is a process engineering company whose in-house capabilities mean it is carving out a presence in the water and wastewater sector, both in the UK and globally.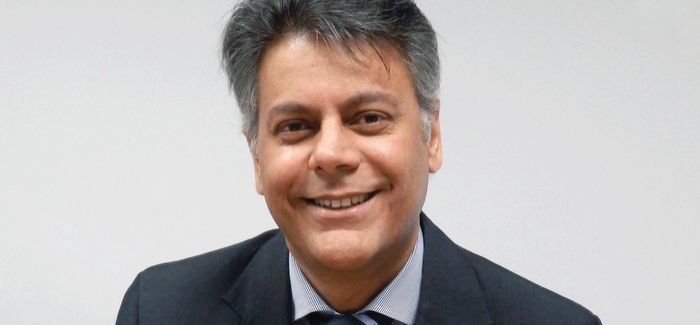 Avtar Jirh
What you didn't know!
• My favourite TV is...
Dragon's Den
• My greatest weakness is...
I want to do everything
• I'm currently reading...
Contracts. My background is law, so I like to get engrossed into a contract
• It's not good for my image but I like...
Shopping! I travel extensively with my job, and as a result I shop a lot
• I drive...
A BMW X5
Avtar Jirh, managing director of Doosan Enpure, explains: "If you look at the current players with process capability in the market who already have existing relationships, there really isn't any other true independent process engineering contractor. We're very different and, because of that, we've got something to offer to the market place."
Some may see that as a bold statement, but Jirh is quick to explain his reasoning: "We're a process engineering company with a pedigree; we're a technology provider, specialising in DAF (dissolved air flotation) and filtration; we're world No1 in pre-treatment of DAF (SWRO); we have a significant in-house capability for offsite build –one of the AMP6 challenges; and we have five R&D centres, again in-house. When you put all of those together there isn't anybody like Doosan Enpure in the UK market. Part of our strategy is that we are a niche-process engineering house with technologies and an added capability. This is our unique offering to the market."
Doosan Enpure was established in 2012 when Korean group Doosan Heavy Industries and Construction bought the key assets of the former process engineering company, Enpure. Doosan needed Enpure in order to enhance its water and wastewater treatment capability and its DAF technology in addition to its existing water and power activities. The group already focused on power and water and its rationale was to enter the market for water and wastewater treatment. It was already well established as the world leader for desalination, but felt that sector was moving from thermal desalination towards reverse osmosis.
In just three years Doosan Enpure has achieved impressive growth. Jirh says the company became Doosan's water and wastewater brand in the UK. "We already had as Enpure, and previously Purac, long-standing references, reputation and technologies. With the backing of a $26bn company, a huge power-house, we were able to establish ourselves pretty quickly in the UK."
By the time Doosan Enpure was formed it was too late to participate as a Tier1 contractor in alliances. Therefore, the company's strategy has been to participate in the UK water and wastewater sector positioning itself as a Tier2 business, or process house working in collaboration with Tier 1 and other EPC contractors. Jirh says: "If we make the right relationships and alliances then, with the support of Doosan, that makes us a powerful entity within the UK market."
But while the UK remains a very important market for Doosan Enpure, Jirh does not want to be totally dependent on the sector and wants to develop its global activities as well. "Doosan, being a global company, with a global network, wants us to grow internationally – not just in the UK. It's the tenacity and drive of Doosan together with its '2G strategy' which supports the growth of the company through the growth of its people. When Doosan pursue a market strategy, they will make sure they are successful. Therefore, the support of our parent gives us the ability to grow. This gives us a global presence."
Doosan Enpure is currently working on the Escondida Copper Mine project in Chile and it is looking at projects in the Philippines, the Middle East, Sri Lanka and elsewhere. "We just like to have a varied pipeline of opportunities. But our focus in the UK is working with key partners and alliances to deliver added value in terms of our technologies and offsite fabrication solutions, and we are confident that this strategy will give Doosan a global presence in the water and wastewater market."
Far Eastern culture
The support of its parent group also spans areas such as research and development, and innovation. The Far Eastern culture is to have "the best technologies and the best offering" to grow a business in a market place. Jirh explains: "Doosan invest in R&D projects, in identifying key technologies, and relationships with companies. If necessary, they'll acquire the technologies if that gives them the market lead or market edge. That's what they strive to do. As a company in the UK, we would never have had that if we weren't part of something like Doosan and their resources globally. The five R&D centres are focused on the water business group. If you look at all the other power and nuclear groups, they also have their own R&D centres."
Jirh says that technology and innovation is "fundamental" to a company like Doosan and within its water business, there are 25 R&D projects on the go at any one time. "They have a team of around 30 engineers, and 12 of those are PhDs. Doosan believes in true innovation, which needs to be embraced."
Another key offering from Doosan Enpure is being able to provide an in-house offsite prefabrication capability. Doosan Heavy is an expert in this market, manufacturing "anything from a piece of pipe, to a nuclear reactor, to a desalination plant the size of a football pitch in one piece". Jirh says offsite prefabrication presents a huge market if it can be embraced in an open way but he is not convinced that is happening yet. He is confident that this will come with time.
"Doosan have a global network of factories – in the UK we have facilities in Renfrew, and in the Midlands – and this allows us to be completely different from our competitors. I'm not talking about a pump with a piece of pipe on a skid. That's been around for many years. We're talking about complex structures that can be manufactured in-house. The challenge to the water industry is recognising what is achievable by transferring the traditional onsite build approach to an offsite fabrication approach. Only then will you be able to realise the true benefits and the values of offsite fabrication. There is some way to go in order to achieve these goals but we believe that Doosan has the capability to meet this industry challenge."