Interview: Atkins' Daressa Frodsham
Atkins' new head of UK water, Daressa Frodsham, tells Robin Hackett that the company has what it takes to tackle the huge challenges facing the industry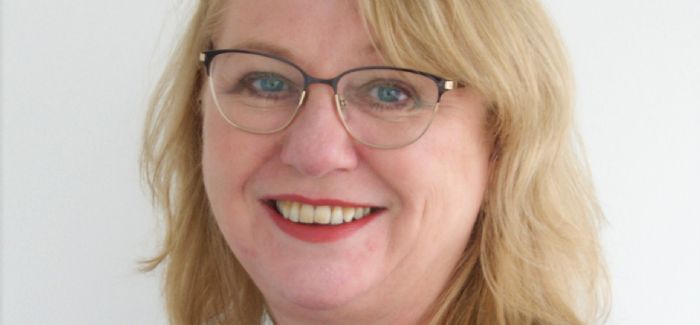 Need to know
• SNC-Lavalin acquired Atkins in 2017
• Atkins is a design, engineering and project management consultancy and employs more than 18,000 people across the UK, North America, Middle East and Africa, Asia Pacific and Europe
• SNC-Lavalin is a global, fully integrated professional services and project management company and a major player in the ownership of infrastructure and works across oil and gas, mining and metallurgy, infrastructure, clean power, nuclear and EDPM
Few would doubt that the pressure on water companies is growing and, with more than 25 years' experience in the water industry, Daressa Frodsham can speak with a sense of perspective as she outlines the scale of the challenges they face approaching AMP7.
Having become head of UK water at SNC-Lavalin's Atkins business in September, Frodsham has a brief to work with its wide range of existing clients – including but not limited to Welsh Water, Thames, Southern, Anglian, United Utilities and Severn Trent as well as Scottish Water and Northern Ireland Water – and develop new ones.
A key aspect of the role will involve helping these companies contend with the issues they face in both the near future and longer-term, and she warns that those issues are "quite significant".
"Every AMP we say this, but I think this time the challenges from all directions are unprecedented – from the climate, Government regulation, environmental imperatives, even politics with nationalisation potentially on the horizon and issues with public opinion and reputation," she says.
The new challenges will demand change, and she is confident that Atkins has the forward-thinking approach required for the task.
Frodsham, a chemical engineer by profession, has held roles including director for water and environment at Ricardo Energy & Environment, and head of engineering and head of capital delivery performance at United Utilities, and says she has long been aware of Atkins' capabilities.
"I've worked in contracting, consultancy and on the client side as well, so I've known Atkins for quite some time as a competitor, as one of our suppliers or indeed as partners, and I've always been impressed with the people there," she says.
"I'm an engineer at heart and Atkins are pretty much an engineering tour de force, particularly in the UK water sector."
She stresses that she is talking about engineering in "the broadest sense of the word" and that, while traditional engineering still has an important role within the business, there is a growing emphasis on the digital arena.
"It's an area they're really strong in," Frodsham says. "That was one of the things that surprised me. The more I learned about what Atkins were doing and the way they embraced the digital age – and I think especially having joined SNC-Lavalin, which brings a whole range of different experiences in different continents – I found that it is very, very strong across the whole of SNC-Lavalin and Atkins."
Frodsham says her experience working both on hard engineering and on the environmental side of the industry will give her a strong insight as to how companies might approach the need to implement more green thinking into their plans.
"The environment is one of the big trends now," she says. "The 25-year environmental plan that Michael Gove released earlier this year is a very, very strong indication of that, and I think rightly so really – the water companies and others need to look at their responsibilities as environmental stewards.
"I think long-term, sustainable and resilient solutions will almost certainly need to harness the environment, so it's not just about building our way out of problems in the future. It needs a much more holistic approach and I think that's essential for the water companies to embrace."
She believes the majority are now embracing that concept, even if there is more to be done.
"They're all on slightly different parts of that journey, but what I've noticed is that all the water companies I've dealt with are having those conversations about catchment management and integrated planning now," she says. "The Water Resource Plans that have gone in recently are recognising that things are changing, that there are huge impacts potentially on climate change – the drought issues we've had, the flooding, extreme weather events. All of that adds to the imperative for the water companies to sit up and tackle this."
Ofwat is seeking a greater focus on customer service in AMP7, with the C-MeX (customer measure of experience) being introduced as the new mechanism to incentivise water companies to provide an excellent customer experience for residential customers.
Frodsham sees technology as central to the customer experience, and highlights the rise of social media and its impact on the dynamics of the relationship between the customer and their water company.
"It's no longer about queuing to get through to a telephone call centre or writing a letter – it's instant," she says. "I think that will have an implication for water companies. I also think the pressure to add value and to make sure customers see the value that's being delivered by the water companies is equally important."
She highlights 'Nudge' technology as another area that is gaining ground, particularly with its potential to alert metered customers over water use and influence per capita consumption.
"I think we'll see more and more of those sorts of interactions, with technology and customer behaviour aligning," she says. "The industry's getting much better at the direct customer focus but I think there's a long way to go still. Ultimately, solutions need to meet a customer need, and we've got quite a bit of expertise in that area."
Innovation is another area in which Ofwat is targeting a "step change" and Frodsham suggests that, if the industry is to make strides, it needs to widen its perspective.
"I think the water industry needs to look externally," she says. "I think it has been quite insular in the way it's looked at things, so I would say: look externally, look at other sectors, look internationally, but also utilise the universities and academic research institutes that are world-leading."
She says Ofwat could also potentially look elsewhere for inspiration as it seeks to encourage innovative thinking.
"Ofwat's had a very different approach to Ofgem, who have incentivised and allowed compensation for the energy companies and promoted UK innovation schemes that the energy companies all participate in," she says. "That's been missing from the water industry."
With so many different issues to contend with across so many areas, Frodsham believes a collaborative approach is the only way forward and, as such, she will be looking to gain an in-depth understanding of all Atkins' clients before attempting to determine how best to approach the challenges they face.
"Everybody's got slightly different expectations and demands," she says. "What I'd really like to do is to focus on trying to really understand what our clients need to do, what their unmet needs are, because many of them will be in different places with regard to which of those demands they have answers to and which they haven't.
"I think we all agree we've got to find new ways of doing things in the water industry, and my aim would be to help to identify some of those new ideas. I do think it's about working with our clients to find the solutions. The days of just coming up with a solution and selling it are long gone."
This article originally appeared in the November issue of WET News.