Interview: Anne Kemp, chair, UK BIM Alliance
"It's come of age," says Anne Kemp on why Building Information Modelling (BIM) has captured the imagination of the engineering world. "Over the last five years it's got easier, partly because we're now very familiar with our iPhones and social media," she says.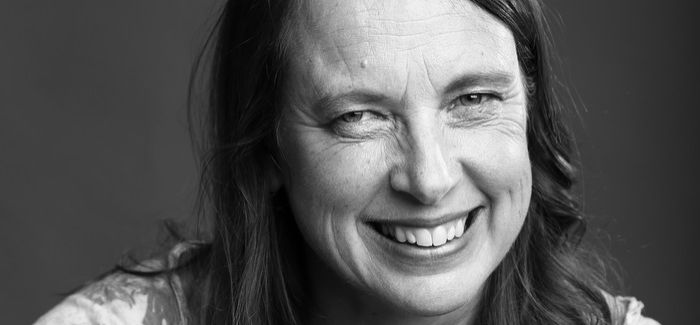 Anne Kemp
What you didn't know
• My perfect evening is...
Being with my family
• I drive...
A VW Tiguan – and I love it!
• It's not good for my image but I like…
I keep goats
• My greatest weakness is…
Chocolate
• I'm currently reading…
Team Of Teams
• My favourite TV programme is…
Planet Earth 2
"We're kind of living in a digital world now anyway, so why wouldn't we do it in our workplace? Why wouldn't we involve it in how we're designing and constructing and then operating and maintaining…?"
But Kemp is quick to emphasise that while industry needs digital data, this must be controlled safely, securely and without challenging existing workloads. "That's really important."
Kemp is chair of the new UK BIM Alliance, which launched in October, and she also chairs the ICE BIM Action Group, BIM4Infrastructure UK and BuildingSmart UKI. When she's not chairing BIM groups, Kemp is a fellow at Atkins for BIM, geospatial and digital.
She recently took time out of her packed schedule to tell WET News why "the captains of industry" are embracing BIM; why BIM4Water's work in getting the water companies to have open conversations about BIM is a good collaborative example; and why BIM lvl 2 will morph into
BIM lvl 3.
For Kemp, BIM is about better information management. "It is consciously managing information through the whole life cycle of a project both for buildings and infrastructure, thinking about what are the outcomes."
Strategy
It is worth remembering that BIM is not new. It has been around for years but its implementation gathered pace in recent years mainly because of the government's Construction Strategy, which required all central government departments, including the Environment Agency (EA), to adopt minimum, collaborative Level 2 BIM from April 2016. This mandate does not apply to the water sector, although it will for Scottish Water when the public sector in Scotland implements BIM from April 2017.
The government set up a task group, which comprises the BIM4 groups and BIM regions, to develop BIM lvl 2 as a concept and then as standards. However, BIM lvl 3 is on the distant horizon.
"The task group has been moving onto BIM level 3 and digital built Britain," explains Kemp. "However, back in March it identified there was a need for industry to step up and take leadership of implementing BIM Level 2.
Societal benefits
"The BIM4s and regions were approached by government to organise something and, after quite a lot of soul-searching, we decided to set up the alliance to represent the industry as a
whole."
While BIM lvl 2 is very much about the control of developing information within the existing contracts environment, BIM lvl 3 is about how "we introduce uncontrolled data into information we use, things from the internet of things, social media etc. It's the big data and you have much more of the geospatial side of things as well, and societal benefits from BIM looking forward".
Kemp says: The concern was that while the government was starting to look at what BIM lvl 3 could become – it's very much a research and development activity – we needed to hold firm with BIM Level 2 because we're only on the start of that journey and we really need to consolidate on it."
That's where the UK BIM Alliance comes in. Its mission is to bring the UK built environment sector together to create awareness and encourage the adoption of BIM lvl 2 by 2020. An objective of the alliance is to achieve 75% implementation of BIM lvl 2 by 2020, providing an anchor for industry to really focus on making sure that it is implemented fully from client right the way through deep into the supply chain. Is Kemp confident this is doable? "I'm determined it's doable."
With a 75% implementation target, what is the take-up percentage so far? "I'd like to give you a straight answer but I don't think that's clear yet. There have been a lot of surveys done, and they ask different questions, different approaches and they vary from between 10 to 50%.
"One of the things we want to do as the alliance is to look at that hard and get better metrics in place, and KPIs and be able to challenge the different organisations who are pushing out these surveys. Let's come together and get one survey which is far more definitive and then we can say 'this is where we're at, at the moment, and this is where we want to get to'.
"That is a piece of work that needs to be done. For me we haven't got the definitive answer to that."
Support
One of the strengths of the alliance, says Kemp, is that it is bringing the industry together with one voice. "We can understand what the requirements are, have open dialogue with the vendors as well, and then develop the open standards consistently to match all of those stakeholders."
Kemp says the private sector is "absolutely embracing" BIM. "We've been going to the captains of the industry to say 'look, we're setting up the alliance can we ask for your support in principle?'.
"The response has been amazing. They've said 'of course we will. It goes without saying the industry needs to be digitally transformed and this step to BIM Level 2 underpins that so why wouldn't we support it?'.
"That's really interesting because you might have expected the private sector to say 'no' but I'm not getting a sense of that at all."
Kemp says BIM4Water is one of the more proactive groups, and is a great example of having been able to bring clients together, and have open conversations about what BIM means to them and what they need.
"Pretty much all of the water companies are on board and feeling that they've got an environment where it's safe, sensible and beneficial to share their experience. This means they'll be able to give a much more clear instruction to the supply chain about the digital data they need to be able to deliver their outcomes."
Workstreams
Should BIM lvl 2 be a mandate for the water sector? "It's a question of what's practical and how you would set up that mandate. We are where we're at, " says Kemp.
"That's where I think leadership is important, and that's what the alliance is doing. We'll provide the drivers, and we have got five workstreams:
• Awareness, bringing up a shared consciousness of what BIM Level 2 is
• Upskilling, being able to facilitate better training, education and understanding across all of industry
• The business case, giving the why
• The case studies, which are not just the good stories but the good, bad and the ugly
• Optimisation, which about how to get people to embrace the standards more easily"
And Kemp says the water companies are not only thinking in five-year terms."They're also thinking about the bigger picture too, which I think is exciting and there's a real desire to be able to get out of that five-year cycle. I do think that there's a very positive move forward collectively, which is encouraging.
"That is shared across the sectors as well, whether you are talking about transport, highways or airports. That's where it gets interesting as well, where you get that cross-sector dialogue, and then being able to share."
Kemp believes BIM lvl2 will "morph' into BIM lvl 3, and in a controlled way. "There are elements of BIM lvl 3 all around us. Certainly, within Atkins we're already doing data analytics, we're already working with sensors and drones and doing laser scanning.
"We're already doing elements of that but we know what BIM lvl 2. That's where the optimisation workstream of the alliance will also be active – optimising on BIM lvl 2 and working with government to figure out BIM lvl 3 becomes."
Virtual relationships
So, what has surprised Kemp most about the take-up of BIM? "Initially how slow it was because to me it seemed obvious, and that's been an eye-opener," she says. "But the pace now is scary, exciting, encouraging and it's opening up those collaborative relationships and the dialogue.
"What I love in Atkins is how it's been opening up and facilitating us to be able to work across the globe. That's a real pleasure.
"It's really bringing to life what living in the digital world means because you are developing those virtual relationships. BIM is giving the way to work in a controlled manner, knowing that you're able to produce quality and reliable, consistent project delivery."
Kemp says BIM is almost like a security blanket. "For some people it's a security blanket for some it's 'have we really got to do this'. It is capturing the imagination because you can see what it leads to and instead of just talking about deliverables you're actually starting to talk about outcomes and sharing that vision with the client much more clearly.
"It's opening up and making possible collaborative working and collaborative decision-making. It is supporting better, more informed, more intelligent decision-making but it's also supporting inspired decision-making too because you are getting that clarity.
"You can see the bigger picture."
This article appeasrs in the December 2016 issue of WET News.