Interview: Andrew Cowell, chair, BIM4Water
"We're moving towards a digital built Britain. That's where we're going, and we need the water sector to step up and play its part." If it does not, warns Andrew Cowell, engineering director at MWH, and chair of BIM4Water, then "it's going to find it's having to fit in with something that probably doesn't fit".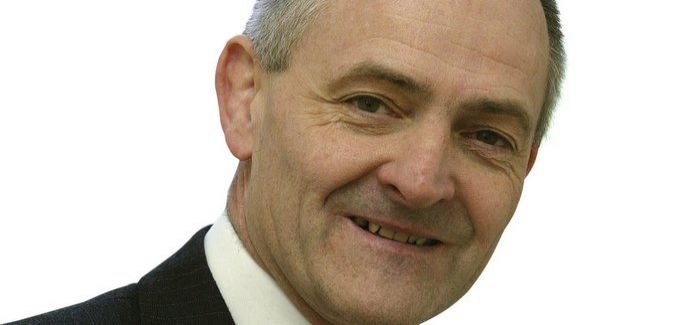 Andrew Cowell
What you didn't know
My perfect evening is...
Friday night in the pub with friends
I drive...
A BMW5
It's not good for my image but I like…
My Christian faith
My favourite TV programme is…
War and Peace
I'm currently reading…
The Secret Life of Bletchley Park
I'm most proud of...
Cycling from Land's End to John O'Groats last year. It was on my bucket list
Cowell continues: "As the water sector, we need to get involved in this so that we can help shape it rather than be presented with a fait accompli that we then turn round and say 'well why doesn't it fit?'. If you don't go to the party and help shape it, you can't complain when it's one you don't like," he laughs.
This "digital revolution" includes Building Information Modelling (BIM), something that has been around a long time but has only really started to come to the fore in the past couple of years as the government strives to reduce capital cost and the carbon burden from the construction and operation of the built environment by 20%.
WET News met with Cowell recently and heard that the water companies need to get asset information management savvy; can learn from the rail sector when it comes to creating a single framework that the supply chain can deliver into; and that adoption of BIM can drive collaboration and efficiencies in the industry.
Mandate
BIM is not new. It has been around for years but its implementation has gathered pace recently mainly because of the government's Construction Strategy, which requires all central government departments, including the Environment Agency (EA), to adopt minimum, collaborative Level 2 BIM from next month. This mandate does not apply to the water sector, although it will for Scottish Water when the public sector in Scotland implements BIM from April 2017.
BIM is very close to Cowell's heart, and is a subject he will be discussing at Utility Week Live this coming May as he continues his mission to encourage engagement with the water companies in particular.
When WET News met him, Cowell was encouraged that some headway is being made, if a recent meeting organised by BIM4Water and British Water is anything to go by. "We had a real breakthrough at the closed meeting with water and sewerage companies. We wanted to explore with them what BIM means to the water sector, and if there is any way the water sector can start to collaborate to get the efficiencies out of BIM.
"We were trying to get the water companies engaged and trying to work out where they were on their BIM journey. We got some really good actions going forward, and the water companies have committed to continue to meet. At the next meeting we will be looking to set some objectives and goals. Progress is being made."
A number of water companies are using BIM, although may not be calling it that. For example, Anglian Water has been using its Project Lifecycle management (PLm) programme since AMP4, "so they've got a march on it".
But Cowell admits exclusion from the mandate means it has been more difficult to get BIM into the water sector.
Awareness
Part of the government-funded BIM Task Group, BIM4Water is a cross-industry group open to all organisations involved in the management and delivery of water and wastewater assets. Cowell says: "What we're trying to do at BIM4Water is to facilitate organisations in the adoption of BIM and it's all about raising the awareness. We have four meetings a year and run task groups in priority areas and we look to collaborate with other organisations such as British Water, Future Water Association."
Those priority areas are case studies and evidence; benefits case; guidance and communication; and standard libraries.
Cowell admits the work looking at the benefits of BIM has struggled up until now but he is hopeful that is about to change following the meeting with the water companies. "Ultimately, there's only one place the money comes from and that's from the water companies. If we're not able to generate some benefits to the water companies, then nobody's going to buy into BIM. We really do need to work out what those benefits are." 
Benefits to the supply chain include efficiency of procurement, construction, and health and safety.
Competition in the supply community is another theme that Cowell wants to tackle during his two-year tenure as BIM4Water chair, saying it will bring efficiency. "I'm quite a keen sportsman and I know if you can measure your targets out there whether it's running the 100m or jumping the high jump competition will drive improved performance."
Efficiency
Then there is collaboration, another driver of efficiency and Cowell highlights the rail sector's adoption of a standard gauge as an example. The change did not mean all rolling stock had to be exactly the same. "What it did," Cowell explains, "was give a framework within which the rolling stock producers knew they all had to fit on, but a Virgin train doesn't look like a West Coast train or whatever.
"You can do competition and because the environment has been set those that are providing services into that environment know that they have got a boundary in which they can work, so they've got confidence."
It is this message that Cowell is trying to get across to the water companies, that a framework needs to be created for the supply chain to deliver into and that BIM provides the opportunity to do that. "Then we will find there is efficiency that can come out of the supply community."
A number of them have picked this up and are wanting a standard library catalogue, and standard assets.
"The problem is you've got a standard set of assets for Anglian, a standard set of assets for United Utilities," says Cowell. "By definition they're not standard and if you think about the wasted effort and resource – you've got these catalogues being developed 12 times and more. There must be an opportunity for efficiency there as an industry.
"If they have to produce a blue one for Anglian and a green one for United Utilities and a red one for Severn Trent, that's three different things they've got to produce. If we could all say we want a green one, then that would be fine. We're all dealing with the same product."
Cowell thinks the "over-emphasis on competition" that has come since privatisation has led to the water companies going into their silos. That has driven some efficiency into the industry, but he adds that because the pendulum has swung right across the competition "I think there's a missed opportunity in the collaboration space".
BIM4Water and BIM can open up the dialogue around collaboration to establish a framework within which the supply community can compete.
Cowell's involvement with BIM goes back to the late 1990s when he was working on PFI projects in Scotland, where the focus was not just about the capital construction but looking at the operating model going forward 25, 30 years and gathering information on existing and new assets. "We had to get out there and survey asset condition information. It was a very crude effort at that time.
"The key thing is that it is asset information not 3D models, which is where a number of people start to get off on the wrong foot. I think the water sector has got off on the wrong foot where there's been an awful lot of focus on whizzy 3D models without people really realising the value of the asset information associated with the graphical information."
Take PAS1192, the purpose of which is to support the objective to achieve BIM maturity Level 2 by specifying requirements for this level. It sets out the framework for collaborative working on BIM-enabled projects and provides specific guidance for the information management requirements associated with projects delivered using BIM.
Enabler
For Cowell, it is all about PAS1192 with BIM as the enabler. This is summed up by the latest guidance title: PAS1192-2 Specification for information management for the capital / delivery phase of construction projects using Building Information Modelling.
"As soon as you say PAS1192 everybody says BIM. Actually PAS1192 is a specification for information management. BIM is the fourth line of that title. PAS1192 part 3 is exactly the same, specification for information management for the ownership and operation of assets using BIM. It's not about BIM. It is about information management and data and they feed exactly into the the water companies' ODIs. It's about making that connection that is important."
The specification helps to create an Employers Information Requirements (EIR) document for the sector's supply chain community. "That is absolutely fundamental because in order to write that you have to know what the asset information is you require, and why you need that asset information to meet your organisational objectives.
"There's a load of wonderful, isolated examples of fantastic project information models but it's not connecting to the asset information model. That block is the water company, that block is the supply chain and the key link is EIR and being able to hit that.
"People who box BIM off into design are absolutely missing the point. First of all, it's about understanding what we're going to do, raising awareness and then investing in developing the people and the processes. A lot of people focus on the tools but what I have a passion about is that people understand what we're trying to do and what we're moving towards, and that we support them with the right processes to enable them to be successful."
Cowell believes there is a timeline with AMPs 1-5 being all about capital delivery, and AMP6 about building digital capability. "We're learning a whole new way of working – digital capability is a revolution. We're going through that digital revolution.
"In capital delivery we delivered projects and documents and what you end up with are assets buried in projects and you end up with data buried in documents. We need to liberate assets from projects and we need to liberate data from documents so by time we get to AMP7 rather than delivering projects and documents, we should be delivering asset data."
Cowell continues: "It's quite a challenge. I liken it to the Industrial Revolution. You still need a man with a magic hammer who knows how it works, and we're learning that."
This story appears in the March issue of WET News.