Interview: Adam Gosnold Executive director, Morrison US
Thames Water's Health and Safety Leadership Team (HSLT) develops and sets the H&S standards and expectations for all of the company's supply chain partners. A key target for the HSLT is to achieve the triple zero commitment of zero incidents, zero harm and zero compromise.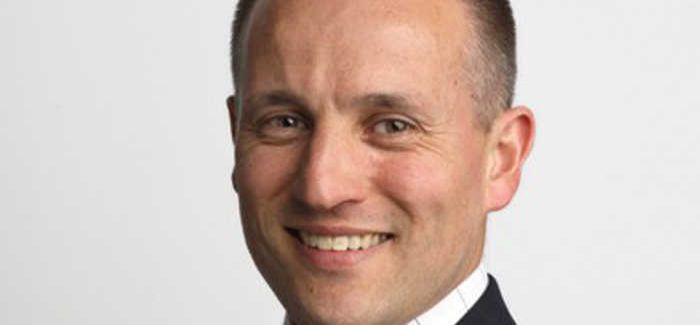 Adam Gosnold: 'Looking after employee health and safety will obviously contribute to a healthier, happier and more productive workforce'
What you didn't know!
It's not good for my image but I like...Blackjack
I drive...
A BMW (and my wife crazy sometimes)
I'm currently reading...
Warhorse with my youngest daughter
My greatest weakness is...
Not saying 'no' often enough
My favourite TV programme is...
Generally involving sport
The man who is committed to helping achieve that goal is Adam Gosnold, executive director of Morrison Utility Services, and who was appointed chairman of the HSLT back in April.
Gosnold explains: "Like many other organisations, we measure the lost days through injury and/or sickness, and, of course, we have several ratio-based measures to use as benchmarks. However, any lost time injury is one too many and often avoidable through visible leadership, strong management and proper investment in our systems, procedures and people.
"Apart from the moral and human factors associated with a successful safety strategy, it is one of the fundamental elements of a sustainable business in the water industry. Enhanced health and safety performance is just common sense; with poor performance there are numerous costs to the business, to individuals and their families.
"Looking after employee health and safety will obviously contribute to a healthier, happier and more productive workforce."
The HSLT, which was set up in 2010, the first year of AMP5, comprises senior Thames Water and contractor management, specifically those individuals in leadership positions who can directly influence the approach and behaviours of their management teams. It is responsible for developing initiatives, strategies and standards designed to shape health, safety and wellbeing (HS&W) improvements across Thames Water and its key supply chain partners.
The HSLT's remit is to challenge the 'norm' and improve health and safety performance, says Gosnold. "The team's vision is to send everyone who works for, and with, Thames Water home safely and healthier than when they came to work, having a positive effect on both their working and home lives and ensuring the safety of everyone else who may be affected by Thames Water activities."
Cyclists
Gosnold says cyclist and HGV safety is a good example of a recent HSLT initiative. The team recommended and agreed that HGVs moving around London on Thames Water business should be fitted with best practice cycle safety equipment, including 'skirts'; side detection sensors designed to alert the driver of the presence of a cyclist or pedestrian; reversing cameras; and special fresnel mirrors providing a downward view around the passenger door area.
"This move was designed to eliminate the risk of cyclists being killed and seriously injured in the capital. Despite making up just 5%of traffic, HGVs account for around half of all cyclist deaths, with many riders particularly at risk when large vehicles are turning left," he says. Other initiatives include sharing of best practice and guidance to support point of work risk assessment, underground plant avoidance and up-skilling supervision in challenging poor practices and briefing workers. The establishment of a collaborative tool, the Health and Safety Hub, has also provided access to thousands of employees from both Thames Water and its entire supply chain.
Discussions
Each of the main JVs and contractors working for Thames Water is represented on the HSLT by a senior member, usually a board member. "Most, if not all, of the initiatives that are proposed and discussed are of a generic nature that all organisations are touched by. It's easy, therefore, to have meaningful discussions and share our ideas or proposals from a point of common interest," says Gosnold.
"I believe that collaboration holds the key to promoting a sustainable improvement and positive culture towards health and safety. Our clients and industry-leading contractors can support this through procuring organisations with a target level performance and well established systems and processes etc, thereafter taking the competition out of safety. It should not be about being better than the other guys if we then lose the opportunity to share best practices and learning from each other. Several of our clients are also assessing both individual and corporate behaviour of contractors to ensure that we 'walk the talk' when it comes to HS&W."
Gosnold says that more and more businesses now recognise the clear link between the wellbeing of the workforce and organisational performance, and he adds that encouraging employees to lead a healthy lifestyle can have numerous benefits including increased productivity, enhanced employee engagement, less absenteeism and even reduced staff turnover.
"Wellbeing is a key strand of our approach to 'health'. For me, it's a no-brainer that we should provide advice or inform our people, and indeed wider communities, of the choices that they can make that will make a tangible positive impact on their health and fitness.
Are any of the recommendations suggested by HSLT being implemented at Morrison US? Yes, says Gosnold. "Pretty much all of them. Some clearly impact more on certain types of work, or working environments, but most of our initiatives are quite generic and can benefit almost all of our partners' activities."